Roberto Colciago, the 2016 TCR Italy champion, was a big part of my motorsport childhood. The driver from Saronno is a former Swedish Touring Car champion, but I remember him best for his Italian SuperTurismo years. He battled it out on track with the big works teams and was relentless, sometimes even vicious, but always spectacular.
With this in mind, seeing his name on the TCR Italy entry list was a welcome surprise, as Colciago had been out of racing for a few years. After several years with SEAT, he returned to the race track in a Honda Civic TCR, built by JAS Motorsport.
"Both (JAS CEO) Alessandro Mariani and (JAS President) Maurizio Ambrogetti are good friends of mine and, after a few years away from racing, we started talking about it as I went to visit them," said the TCR Italy champion to TouringCarTimes. "They gave me a 2015-spec car and we created the project together."
Despite dominating the championship, Colciago says the level of the it is very high, and was quick to praise his championship rival Alberto Viberti.
"For sure the level is higher than someone may have thought from the outside," said Colciago. "I think Alberto Viberti did a fantastic job. Winning is never easy, no matter how many competitors you have."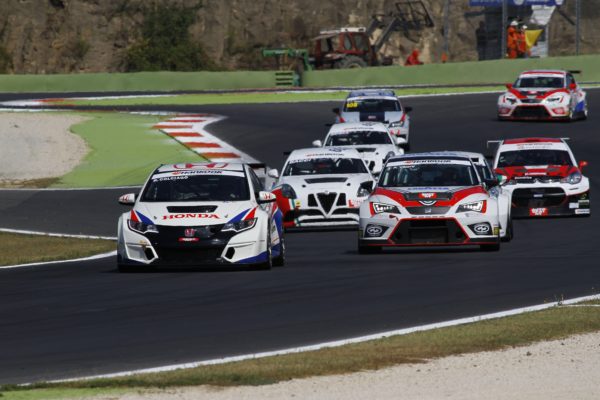 Despite the tough battles up front, the low number of entries was an issue for the series. Colciago believes that fully adopting the full TCR class regulations may help, but it is also down to the situation of the Italian economy, which means motorsport on the whole struggle in the country.
"I think the rules should be adopted completely, without waivers or balance of performance measures," explained Colciago. "It could also be down to the economic climate, because the formula is very good and it's very fun, and also economically sustainable. I'm looking forward to seeing the evolution of TCR Italy, perhaps it will grow enough to make it even more enjoyable."
The level at the top of TCR Italy was made clear when Colciago went to Sepang, Malaysia, for the International Series race. The 48-year-old managed to take pole position and a win on his only outing in the championship.
"At some point Ambrogetti said he wanted to do a race of the International Series," explained Colciago. "I thought it would be in Europe, but as they have an Asian headquarters it became a viable option to do Sepang. I won the Italian championship on Sunday and left for Malaysia on Monday."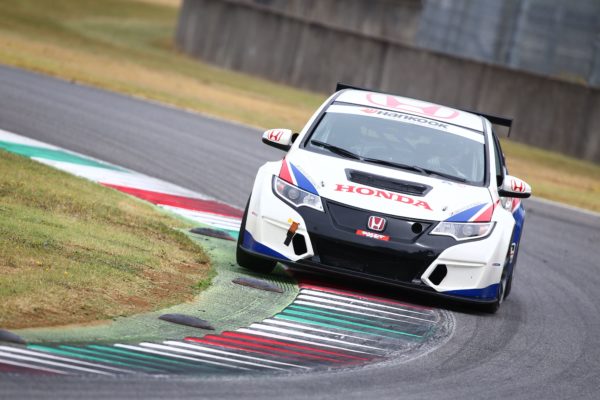 "The level in TCR International is very high. It's not about how fast you go, because as a driver you always try to do your best, the problem is that if you lose two-tenths you find yourself in the midfield instead of second, as would happen in Italy."
Although he enjoyed his time in the Italian championship, the moment he loved the most this season was the Sepang weekend.
"I loved winning the championship, but I think the whole Sepang week was very fun and enjoyable. It's not just pole position and the win; we had fun together for the entire week. I had Giancarlo Bruno as an engineer, so we went there and did the job very well. We knew the car inside out, so we corrected a few things and they worked on track, which made me happy."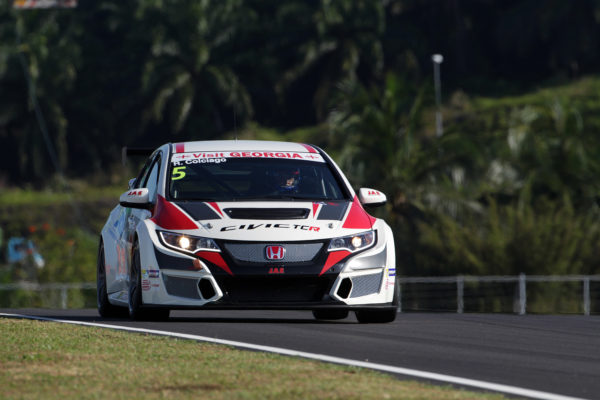 As for the future, Colciago does not deny being interested in the TCR International Series next year, but he would gladly settle for the Italian series, especially if it grows enough to be more attractive.
"If I had a magic wand, I'd be the third Mercedes driver in Formula One, but realistically I would like to continue to do something with JAS. The International Series is obviously very interesting, and you have to be right there at the top. There's a lot of pressure and I would enjoy it. If TCR Italy gets stronger though, I would also like to stay and defend the title."
Colciago's success proves that the "old school" drivers can still have their say in this type of car. It would surely be great if the drivers who made history in this discipline could step back in the car and carry on to give us shows like this.