Former champion Harvey picks Turkington for title honours
Former BTCC champion Tim Harvey is predicting a title for the returning Colin Turkington as he weighs up a series which is "more open than it has ever been".
The 1992 winner and ITV commentator said luck would play a part in the new season, but he is still expecting the usual suspects to be dicing it out at the front.
Harvey, who has a new partner in David Addison in the commentary box this year, also thinks at least 10 drivers are in with a shout of winning races.
Speaking to TouringCarTimes, Harvey said: "You have to say, based on the last two or three years, you are obviously going to have the likes of Shedden, Neal and Plato up there. They have the experience, they have excellent teams behind them, and they now have experience of NGTC.
"It's a question of who can step up to the plate and challenge them. WSR are the most high-profile team moving up to NGTC, but there will be a learning period for them. There is a great deal of hidden trickery with these cars, and they don't work in a straightforward way.
"But I think if anyone can do it they can, and in Colin Turkington they have someone with all the skill sets. You look at when he has dropped into the World Touring Car Championship, and he has run at the sharp end straight away.
"I think a lot depends on how the weather pans out, because they will still have the cold tyre disadvantage, being rear-wheel drive.
"It is probably more open than it has ever been. A key ingredient could be luck, particularly with 32 cars on the grid. We are going to see a lot more safety cars and a lot more different faces at the front."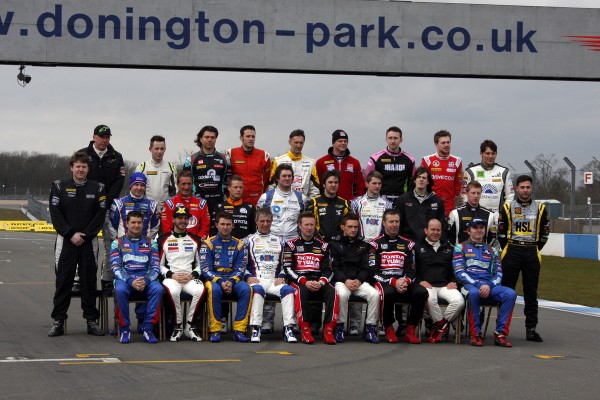 A number of drivers have stated their intentions to challenge the established title winners this year, and Harvey believes they will all be in with a chance.
Asked who is most likely to challenge, Harvey said: "You have to say Andrew Jordan, Mat Jackson and Dave Newsham, but it may be a bit harder for them to sustain a title challenge. But again, they have the right ingredients.
"Dave Newsham can definitely win and is already showing well in the Speedworks car. Rob Collard is a regular winner too.
"Frank Wrathall can definitely win races, but it will be difficult for his small team to have the pace of development of the bigger teams.
"I think Sam Tordoff will be the standout newcomer. I've raced against him in Porsches and he has all the ingredients to do well. He will also learn from Jason Plato.
"There are probably 10 or 12 drivers who can win races. Things will also be a lot more equal in terms of boost. There were times last season where some people enjoyed a significant boost advantage."
On the series itself, Harvey said the state of the championship belies the current state of the economy.
He said: "You look at the grid and you think recession, what recession? But it is the biggest game in town.
"It has the biggest TV and the biggest crowds, so obviously people want to do it. The costs are quite high, but it is economically saleable."
And finally, who does Harvey think will pick up the coveted championship trophy this year?
He said: "I think it is very difficult to pick a champion for the reasons I've already said. I think Matt Neal will probably come back and do the job this year. But I don't want to go for someone obvious, so that's why I've gone for Colin Turkington."