A new STCC era starts at Knutstorp this weekend
A new era for the Scandinavian Touring Car Championship starts this weekend. The war between TTA and STCC is long gone with the two championships merged and 15 drivers from BMW, Citroën, Dacia, Honda, Saab and Volvo are set to start the title fight on Saturday as the season commences at Knutstorp.
The TTA regulations becomes the third set of regulations in the STCC since the championship's inagural year in 1996, following Super Touring (1996-2002) and most recently S2000 (2003-2012). The new cars are about three seconds per lap faster at Knutstorp compared to the two previous regulations:
Super Touring lap record: 1:00.492, Tommy Kristoffersson, Audi A4 Quattro, 2002
S2000 lap record: 1:00.571, Fredrik Ekblom, BMW 320si E90, 2008
TTA fastest lap (in testing): 0:57.834, Robert Dahlgren, Volvo S60, 2013
And Dahlgren was the driver to set the pace in the official pre-season test sessions at Knutstorp two weeks ago. The Volvo Polestar Performance driver was confident after the test and hopes to redeem his struggling TTA season from last year.
"Last year was a disappointment regarding my results, but I am using that as fuel for this season. I have never before worked out as hard as I have during this winter and I had straight away a completely different feeling in my driving during the first test of the year, where I was fastest overall as well. I am always racing for victory and nothing else," said Dahlgren.
In terms of favoritism in the predictions ahead of the season start, Dahlgren's manufacturer colleague and reigning TTA champion Fredrik Ekblom is on top. The Volvo driver had an impressive season last year, never missing top five in a single race and is hoping to claim his fourth STCC title this year.
"The best cocktail you can mix for a good result is experience and motivation. The motivation goes down with experience often, but not for me. I have a strong passion and desire ahead of this season. The team provides me with a lot of motivation and I am with no doubt going for a new STCC title this year," said Ekblom.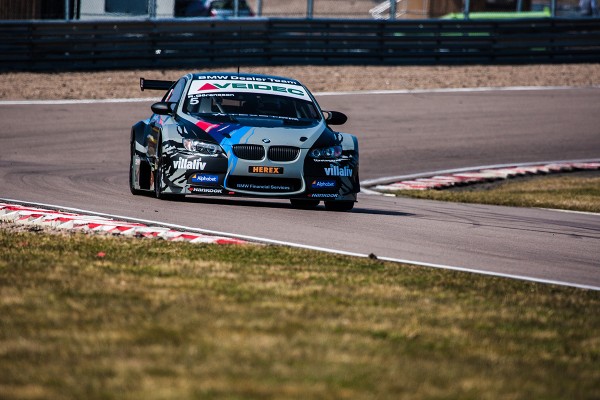 But there are many drivers out to stop the Volvo drivers from running away with the championship. BMW drivers Fredrik Larsson and Richard Göransson were in the very top in the pre-season testing.
"We have a package that is going to be hard to beat. The team has taken many steps forward from last year. We showed that we are in for the very top fight in testing and I can't wait for the season to start," said Göransson.
"I am very excited for the coming season. We have a really good calendar with classic tracks like Knutstorp, Falkenberg, together with new tracks like Solvalla and Gothenburg City Arena. There are many races and qualifying sessions to be driven and few mistakes allowed for this year. The goal for 2013 is to take the STCC title," said Larsson.
While many expect the title fight to stand between the Volvo and BMW teams, Jocke Mangs is at least one of the drivers aiming to make it three manufacturers in the top fight for Citroën.
"The team has done a super job with the car during the pre-season testing. But we need to fine tune things for the premiere in order to be in the very top. I am in better shape than ever and my driving worked better than ever, so I am confident ahead of the season start," said Mangs.
Three Saabs will be on the grid at Knutstorp with Roar Lindland for Team Tidö, Daniel Haglöf for PWR Racing and Alexander Graff for Picko Troberg Racing. Norwegian STCC newcomer Lindland was fastest of the three in the pre-season testing, not too far from the top and might pull a surprise.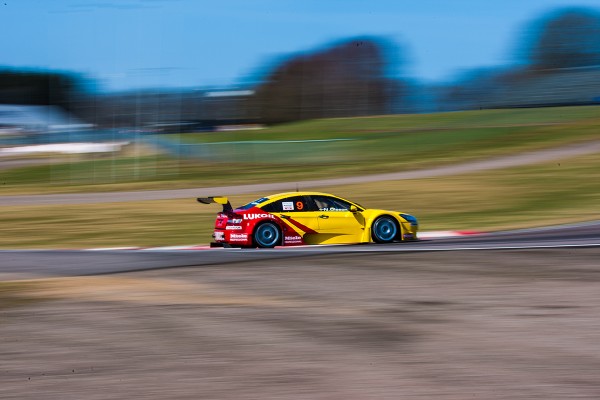 Other drivers to be on the lookout for is Mattias Andersson for Dacia Dealer Team, Mangs' team mate Niclas Olsson and dark horse Tomas Engström in the newly built Honda Civic. Engström missed the pre-season testing due to delays in the construction of the Civic body, but got an extra test day at Karlskoga earlier this week.
The 2013 STCC season premiere starts on Friday with two test sessions, followed by the new F1 style qualifying session on Saturday and two 20 minute sprint races.
Entry list Knutstorp
Fredrik Ekblom – Volvo Polestar Racing – Volvo S60
Thed Björk – Volvo Polestar Racing – Volvo S60
Robert Dahlgren – Volvo Polestar Performance – Volvo S60
Linus Ohlsson – Volvo Polestar Performance – Volvo S60
Carl Philip Bernadotte – Volvo Polestar – Volvo S60
Richard Göransson – BMW Dealer Team – BMW SR
Fredrik Larsson – BMW Dealer Team – BMW SR
Robin Rudholm – Xlander Racing WCR – BMW SR
Jocke Mangs – Brovallen Design – Citroën C5
Niclas Olsson – Brovallen Design – Citroën C5
Tomas Engström – Engström Motorsport – Honda Civic
Mattias Andersson – Dacia Dealer Team – Dacia SE
Roar Lindland – Team Tidö – Saab 9-3
Daniel Haglöf – PWR Racing – Saab 9-3
Alexander Graff – Picko Troberg Racing – Saab 9-3
Schedule Knutstorp
Friday 3/5
15.00 – Test 1
17.20 – Test 2
Saturday 4/5
09.00 – Q1
09.20 – Q2
03.35 – Q3
12.40 – Race 1
15.30 – Race 2