Alain Menu returns to the BTCC with Team BMR
Two-time BTCC champion Alain Menu is making a sensational return to the series, 14 years after he secured his last title, driving for Warren Scott's Team BMR outfit.
The 50-year-old Swiss driver is a veteran of more than 200 BTCC races, securing 86 podiums, 36 wins and titles in 1997 and 2000, and was last year voted 'best driver of the Super Touring era' by his peers.
Menu will drive one of Team BMR's Volkswagen CCs, in the line-up alongside team owner Scott, Jack Goff, and another new signing, Irishman Aron Smith, who joins from Motorbase Performance.
In a first for the BTCC, Menu's drive with Team BMR was announced in a YouTube video which went live at 20:00 BST.
His return means there are now five BTCC champions confirmed to be competing in 2014, with more potentially to follow.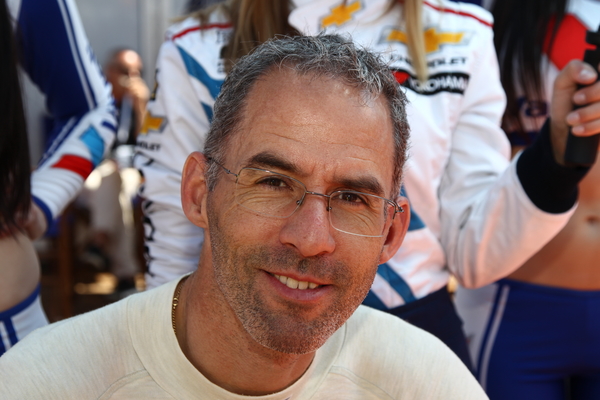 Menu said: "This is exciting. The best times of my career have been in the BTCC, and it's going to be nice to see many people I've not seen for many years. I'm well aware that it will be different with a new team and new cars, but I've been watching the races, have spoken to a lot of people about it and the championship is really picking up at the moment. With lots of competitors, spectators and live TV, there are many reasons to be here.
"I got a call in early December – the plan all sounded good, so I came over to the UK around Christmas time to meet with Warren [Scott] and the team. Their plans and approach to the project are very appealing, we're all highly motivated and it is our aim to be among the teams at the front. I am taking a realistic approach of course, it will take us some time and there are a few unknowns. With Geoff Kingston there as our engineer and Warren's will to be the best I think we have a good opportunity to grab some strong results.
"I want to have fun too, this is a very important part of racing for me. It will be nice to race against people like Matt Neal again, and Gordon Shedden was trying to break into the BTCC just as I left so I'm looking forward to racing against him. Jason [Plato] has matured since we were team-mates too, so I'm sure we'll get on well. Plus there is a whole generation of new talented drivers out there, so 2014 should be very exciting. I'm also looking forward to racing on the fantastic British circuits again. The tracks are great and the public are always enthusiastic. We're going to have some test days soon, so I'll know then what work needs to be done, but I'm sure it'll all come back to me very quickly."
Team BMR has expanded to a four-car operation over the winter, after purchasing the two Vauxhall Insignias and a second Volkswagen CC previously run by Tony Gilham Racing.
The team says it has made "significant personnel changes" in the off-season, to bring in experienced engineers, and has set its sights on challenging for the independent teams' and drivers' championships.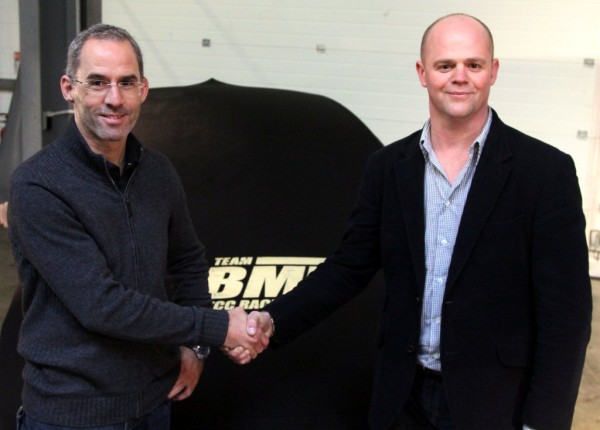 Scott said: "We're incredibly excited about the year ahead. We've worked very hard getting the cars prepared this winter. For us it was key to build a team that can make front-running cars before going after drivers that can challenge for the championship. I am extremely proud to be associated with such an enthusiastic group of hardworking people that make up the newly formed Team BMR. From Tony Gilham who is coordinating, Geoff Kingston our newly appointed chief engineer, Alan Cole and Mark Turner who manage the team, through to the all important mechanics and other boys that are working tirelessly, with no effort spared into producing the foundations of what I anticipate to be a very successful team.
"Once we had everything in place we approached Alain, and he's been fantastic from the very first meeting we had. He's really enthusiastic and has loads of ideas for the season ahead. His experience is massive, and having him alongside already quick drivers in Aron Smith and Jack Goff is going to make the team a strong force in the pit lane. For myself as a relatively inexperienced driver it's going to be amazing to learn from him and help push the team in the right direction.
"We are aiming to challenge at the front this year, to get podiums and hopefully race wins. Alain has the skill and experience to be a real contender, and with the work we've put into the cars we should be in the hunt for the independents' championships come the end of the year. There's no reason why this can't be achieved, and I hope that the set-up we're creating now will stay with us to form a long-term programme that can go on to more success in the coming years."
Menu was last seen in the series in 2007, when he made a one-off appearance at Thruxton driving for the VX Racing team.
He raced in the World Touring Car Championship for Chevrolet between 2005 and 2012, scoring the marque's first win in the series at Brands Hatch in 2006, and finishing runner-up behind Rob Huff in 2012.