Andrew Jordan joins Triple Eight Racing for the 2015 BTCC
Andrew Jordan will drive a factory-backed MG for Triple Eight Racing in the 2015 BTCC after signing a one-year deal with the reigning manufacturers' champions.
The 2013 champion joins from his family-owned Eurotech Racing team, joining up with an outfit he last raced for in 2009 in its final year as VX Racing.
The 14-times BTCC race winner has immediately set his sights on regaining the crown he won two seasons ago, and says he aims to be "more prepared than ever" in a bid to achieve this. The 25-year-old concedes he was "doing too much" in 2014, a season where he also took part in the British round of the World Rallycross Championship and tested GT machinery for Triple Eight and Aston Martin.
Jordan, who will again be backed by Red Bull and long-term sponsor Pirtek, said: "By 
joining Triple Eight, I can build something exciting for the future. Joining this team gives me the best chance I will have of winning the championship again – it is as simple as that. I'm certainly looking further ahead than just the end of this year. There are many options for me here, and that is what makes this such an exciting deal.
"I want to be more prepared than I have been in the past and this package will allow me to focus 100 per cent on the job of driving. From my pre-event planning and preparation to my mental approach and fitness, I need to make sure that I am more prepared than ever in every aspect. I need to be better, because I didn't think I was as good in 2014 as I was the year before. I was doing too much."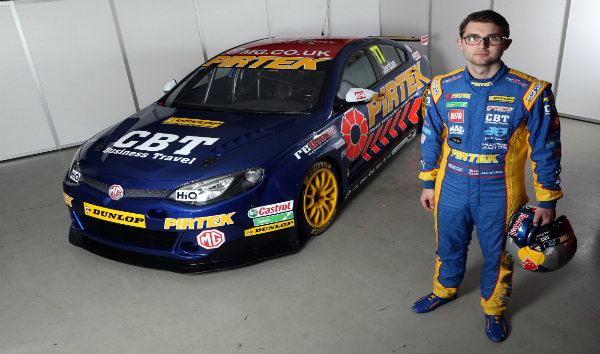 Triple Eight say they still plan to run a second MG6 GT alongside Jordan, preferrably with a young driver at the wheel, and say discussions with several parties are in the "final stages of negotiation."
Jordan's arrival comes in the wake of Triple Eight's driver pairing from the last two seasons, Jason Plato and Sam Tordoff, both leaving the team.
Team principal Ian Harrison said finding a quality replacement for two-time champion Plato was at the forefront of their plans.
He said: "We knew that we were coming to a bit of a crossroads for 2015, so we had to go out and try and find a replacement for Plato, which is difficult. It was a commercial decision from their side, not ours; but it gave us an opportunity to change things around and that's sometimes not a bad thing.
"There aren't many people out there who can replace a driver like that. We looked around and Andrew was the obvious choice. His age, his profile and his speed – which goes without saying – make him a pretty straightforward choice; it was a bit of a no-brainer for us. We thank Jason for his contribution over the past three seasons; we had a pretty good go at it. We wish him luck this year, and I am sure we will be firing broadsides at each other throughout the season."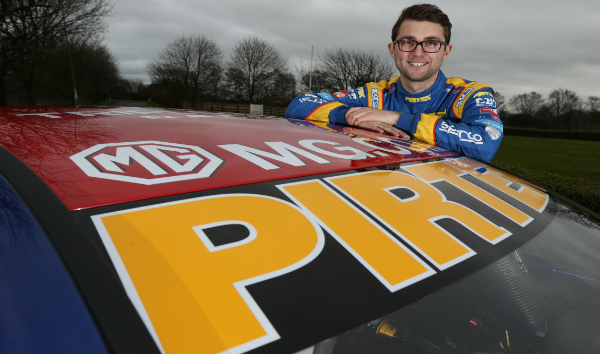 On the relationship with Jordan, Harrison added: "There is mutual respect between us because we have worked together before, and that is important. It is important that people understand that you are going to do your damnedest to do the right thing and Andrew and his backers know that."
On the plans to run another factory MG alongside Jordan's Pirtek-backed version in 2015, Harrison said: "We would be looking for a younger driver. With manufacturers trying to sell a big volume of small-sized cars; the guys that normally buy those are the 21-year-olds. The manufacturers need guys that they can use to do that, so a choice that supports that 
is the best one for us. We have options, but it is not sorted out yet."
Jordan and Harrison will officially unveil the MG6 at the Autosport International Show tomorrow morning.