New national TCR series in Russia, Thailand, China and others to follow
The growth of national series expected to run to the new TCR format is soon be extended further, with series soon to be confirmed by the promoters in Russia, Thailand, Spain, the Dominican Republic, Central America and China, in addition to already confirmed categories in USA, Asia, Italy, Benelux and Portugal.
The TCR platform is likely to become the most widespread technical formulae around if the plans of the series' General Director Marcello Lotti come to fruition, with no less than ten different national and regional championships set to exist within the next two years.
"We received a lot of requests from different national promoters and they studied everything and they made the investigations with the manufacturers to make sure the product would exist, as for the first six months there was only my word," said Lotti to TouringCarTimes. "Some have decided to start in 2015, while for some it's more logical to run a promotional category in 2015 before 2016.
"We've just started to design a communication plan with the different national promoters. Some have been announced already; Italy, Asia, Portugal; while Spain will be announced soon, as will Thailand, Russia, the Dominican Republic, and China."
"Some have decided to make a full TCR championship – like Italy, (although) in 2015 it will be with CITE (Campionato Italiano Turismo Endurance), but in 2016 it will be a proper (TCR Italian Series) – while others have decided to make a category inside of their championship, like China, which is not announced yet, but they will have a category inside of the CTCC (China Touring Car Championship)."
"There's (also) a lot of interest in Central America to have a regional series as they cannot afford to have national one, except for in the Dominican Republic, but other countries, like Guatemala & Colombia, they've all decided to have a regional series."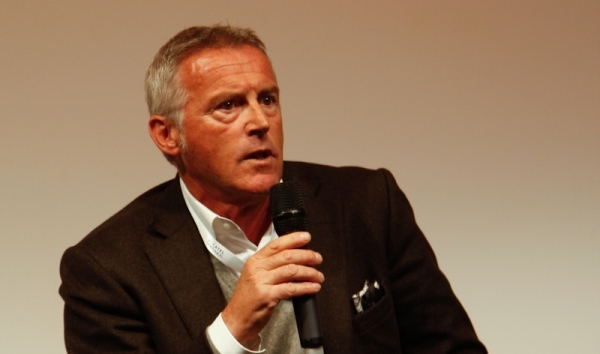 The rapid adoption of the TCR International Series technical blueprint, which is heavily based on SEAT's León Cup Racer, could potentially establish TCR as the most common touring car model globally, even though the FIA has recently announced its own specifications for national series, TCN-1 (based on the British Touring Car Championship's technical regulations, formerly known as Next Generation Touring Car [NGTC]) and TCN-2 (based on Argentina's Turismo Nacional Championship).
"They can launch their idea, like we launched our idea, which was not launched against them," stressed Lotti. "Because when we launched our idea, their idea was in their minds, not on paper. So when we launched our idea, we launched it in an empty space."
"The FIA code is clear, all national federations have the right to choose what they want to do at the national level. We didn't go to the national promoters with a gun to their heads saying you have to follow me, we just showed our concept, and people that want to do it, can do it."