Audi Sport "overwhelmed with interest" for the new RS 3 LMS
Audi Sport had their new RS 3 LMS car, designed to race in the growing number of TCR championships, on show at the DTM season finale in Hockenheim, and TouringCarTimes spoke to Audi Sport Customer Racing head Chris Reinke about the manufacturer's plans for 2017, with Reinke confessing they've been flooded with interest in the new touring car racer.
What was your motivation for going into TCR?
There was a strategic plan behind (our move). Our slogan is "developed from the track, built for the road," so we have to wait for the road car to be announced, and then, straight away, we want to go on with the race trial. We have a lot of prospective customers already interested for next season. We are on a challenging timeline at the moment, as want to start to deliver cars to customers before the end of the year.
Where would your target markets be right now?
The market has a great potential and is based in regions in the world where Audi cannot present itself as a sporting brand because there aren't LMP races in those areas. Having said that, we want to deliver worldwide. We are making reservations per region/continent to ensure we create a presence around the world. So, when we get cars delivered to customers before the beginning of the season, it won't just be Germany, or Europe, or Asia. We'll try to evenly distribute them around the world.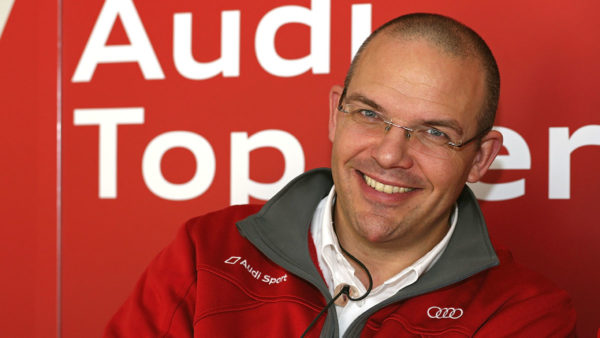 What other markets could there be for your cars, like a single make cup?
Our first target is the TCR, as it gives us a lot of racing series for next year. We will then see how the club racing scene develops. At some point we will review if we continue like this or we open some new avenues, but that has to be decided at a later point. We have two cars running in the SP3 category at the Nordschleife and also confirmation of another two entered in the Super Taikyu in Japan.
Have you taken any orders yet?
We only announced it in Paris (at the Motor Show) and we are overwhelmed with the interest; not only for the product itself, but also from the amount of teams and drivers who want to place an order. At the moment, we send a letter of intent to ask what series the customer wants to enter, to make a strategic plan and see what timeframe we can deliver to suit the team's targets. For the moment, it's about structuring the available cars, because the interest is far stronger than the number of cars available.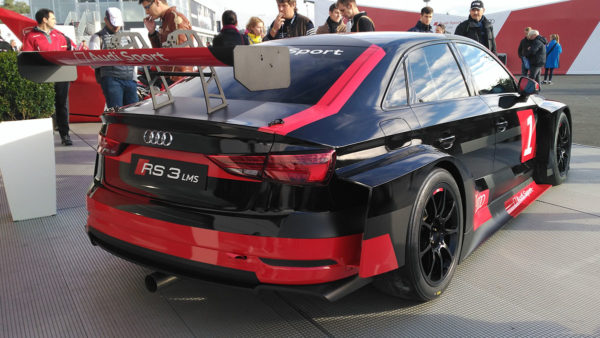 WRT are in the TCR with the VW Golf, Do you see them switching to Audi, given their long time link with the brand?
That's a team's decision. There is a lot of teams interested and, as an Audi partner, WRT is probably one of them, but whether they switch to our car or not, that's their decision.
The TCR's Balance of Performance (BoP) has assigned different weights to cars, depending on their aero efficiency. Are you concerned about how the TCR commitee's BoP could affect the RS 3's performance?
We respect the challenges of such categories, and it's something we have already experienced in GT3. You only have two ways of approaching the issue: either you believe that the sanctioning body is applying these decisions correctly and you enter, or you don't and better stay out. As we confirm the project, we believe in the organising committees of reasonably priced categories because, if we don't, the price will go through the roof and destroy all of our business cases.
The Audi is more expensive than the current cars in TCR, with (TCR promoter) Marcello Lotti setting the target price around the 100,000 €. Yours is 130,000€. Do you see that as a hindrance to the success of your car?
We are selling an Audi, so our priority is to present a top product to our customers. We will have special safety features, a roof edge, a seat that is GT3-homologated, and other features that are Audi Sport standard, and which are for the customer to value. If the customer wants this premium product, we ask that price which, for us, is reasonable, given what the customer gets.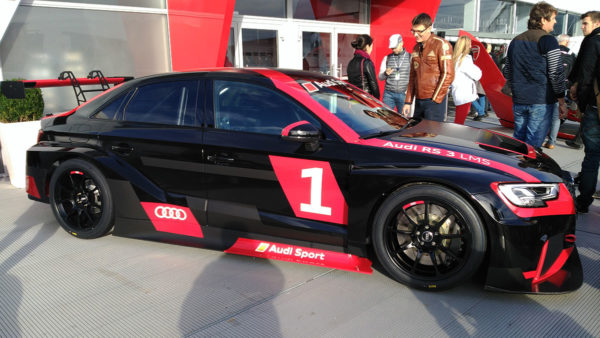 SEAT has sold nearly 200 TCR cars, and Volkswagen are catching Honda in numbers. Do you have any projections on how many cars you are planning to sell?
In the first year our target is to have 60 cars before the main international season kicks off and then we are ready to produce more in time for the 24-hour race in Nürburgring. We will then wait for the market response.
What would be the maximum you could deliver in the first year?
I'm just not planning to disappoint any customers, so we aren't putting an upper limit on it. There is an upfront limit because of the number of cars we can produce before the beginning of the season, but there is a market in the US for club sport cars which aren't necessarily entered into competitions.
For instance, we continue to manufacture GT3 cars all summer long, and we haven't got a single one on the shelves. Everything we build is sold all-year round.