Tom Coronel to make TCR International Series debut at Spa
Dutch driver Tom Coronel will take part in his first TCR International Series race this weekend at Spa-Francorchamps, driving with the Belgian Boutsen Ginion Racing team with which he races in TCR Benelux.
Coronel will join Benjamin Lessennes as the team take a two-car effort to Spa-Francorchamps, running a pair of Honda Civic TCRs.
Honda Benelux will back Coronel's entry in the weekend's two races, which take place on Friday and Saturday in support of the World Endurance Championship.
"This year, together with Stéphane Lémeret, I am racing a Honda Civic TCR, run by Team Boutsen Ginion in the TCR Benelux series," said Coronel. "They're a good team and a great car to race. During the first race at Spa-Francorchamps, we finished second straight away, which was a good result. Now, the Benelux importer for Honda asked whether I wanted to race the same Honda Civic TCR in the TCR International Series round at Spa-Francorchamps as well. As I had nothing on the calendar for 5 and 6 May yet, it didn't take long for me to say yes.
"Being able to race in this international touring car championship, next to my participation in the FIA WTCC, is great. Basically, this outing in the international series is a one-off affair, because the team has its focus on the Benelux series, but it wanted to take part in the international TCR event in its own country, so that is a unique chance for me."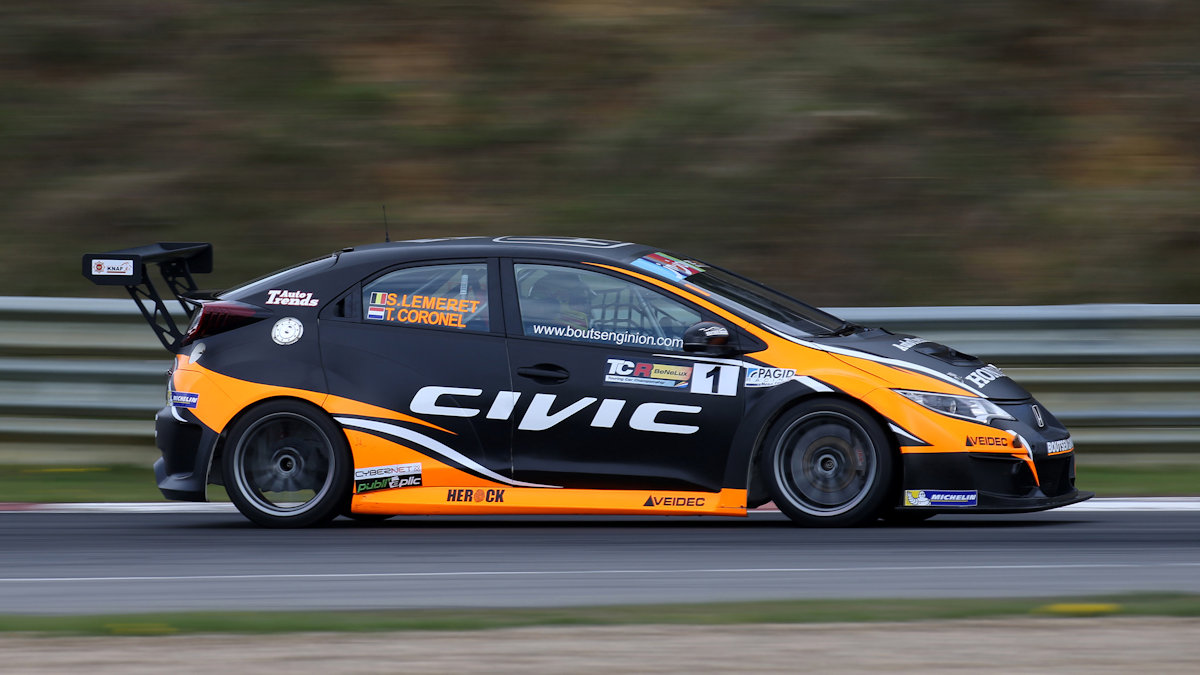 Although Coronel has raced in the TCR Benelux series before, this is the first time he's raced in the TCR International Series, now in its third year.
"TCR is a fairly new category but one that all drivers closely follow," said Coronel. "After a race in the Benelux championship, taking part in an event of the TCR International Series is naturally very exciting, especially since Spa isn't too far away for my fans and the level looks particularly high so the races should be extremely thrilling."