TCR UK Series surprised by level of interest after 2018 launch announcement
The promoter of the TCR UK Series has said he was astonished after he was "inundated" with interest, following the announcement last Friday that the series was approved by the MSA for a prospective launch in 2018.
The latest national TCR championship will launch next year, run by the BRSCC, with a potential six to seven race weekend calendar, with a slot on the British GT and F3 package one of the options under consideration. The series also plans to avoid both clashes and conflicts with the UK's premier motorsport category, the British Touring Car Championship, which the TCR UK Series doesn't believe it will threaten, serving to be more of a feeder series for up-and-coming driver talent and teams.
"I've not heard a single negative from anybody," said TCR UK promoter Jonathan Ashman to TouringCarTimes. "Everyone's been very positive, there's been none of this 'there's no place for this in the UK,' or 'we don't need any of that,'; everybody's just bursting with enthusiasm and just saying "at last, at last."
On comparisons to whether the series is seen as a threat to the 59-year-old British Touring Car Championship, Ashman was clear he expects the low-cost series to be no problem for the BTCC.
"We're not a competitor to the BTCC, we're a feeder. We're massively cheaper than doing BTCC, so pricewise it lines up with the top-end one-make series, so it's extremely price competitive. We just fit into what seems to be an enormous gap, as there seems to be no obvious feeder for BTCC these days.
"In Clios, you're talking £110-120k a year," said Ashman. "My very, very early guess is we might be around the £150k mark. If somebody can afford Clios or Porsches, we'll be absolutely in their range. If you're talking even bottom-end BTCC, that's double that, and triple if you want to be serious. There's no point us taking on something like the BTCC, which is incredibly successful and does a tremendous job."

The TCR UK Series announced its programme on July 7th, and the organisation was flooded with interest over the weekend.
"I wasn't quite expecting to be just inundated with messages and requests from teams and drivers and all sorts of people, it's been beyond any dream we had," added Ashman.
"It's not just the quantity, but the quality of them as well. From some really quite interesting people."
The series will follow the technical regulations and sporting rules of its "bigger brother", the TCR International Series, with a two-race format with a top-ten from qualifying reversed grid second race, using the FIA championship points system for 2018.
Symmetry with the other TCR championships is a focus for Ashman, both to control costs and complexity, with the series also set to broadcast all of its races live on the internet.
"First, you have to get the product right, so all our emphasis is on that to start with. When we've got that as best as it can possibly be, then you work more on expanding and developing, but for certain, we're going to have live streaming, whatever we do," he said.
"For teams, we can be quite interesting, in that they can have a car for our TCR UK, and if that's going to be working six-seven weekends a year, the teams then would have a great potential to rent their car out to other people and in the winter series', so it becomes a really good business proposition for them."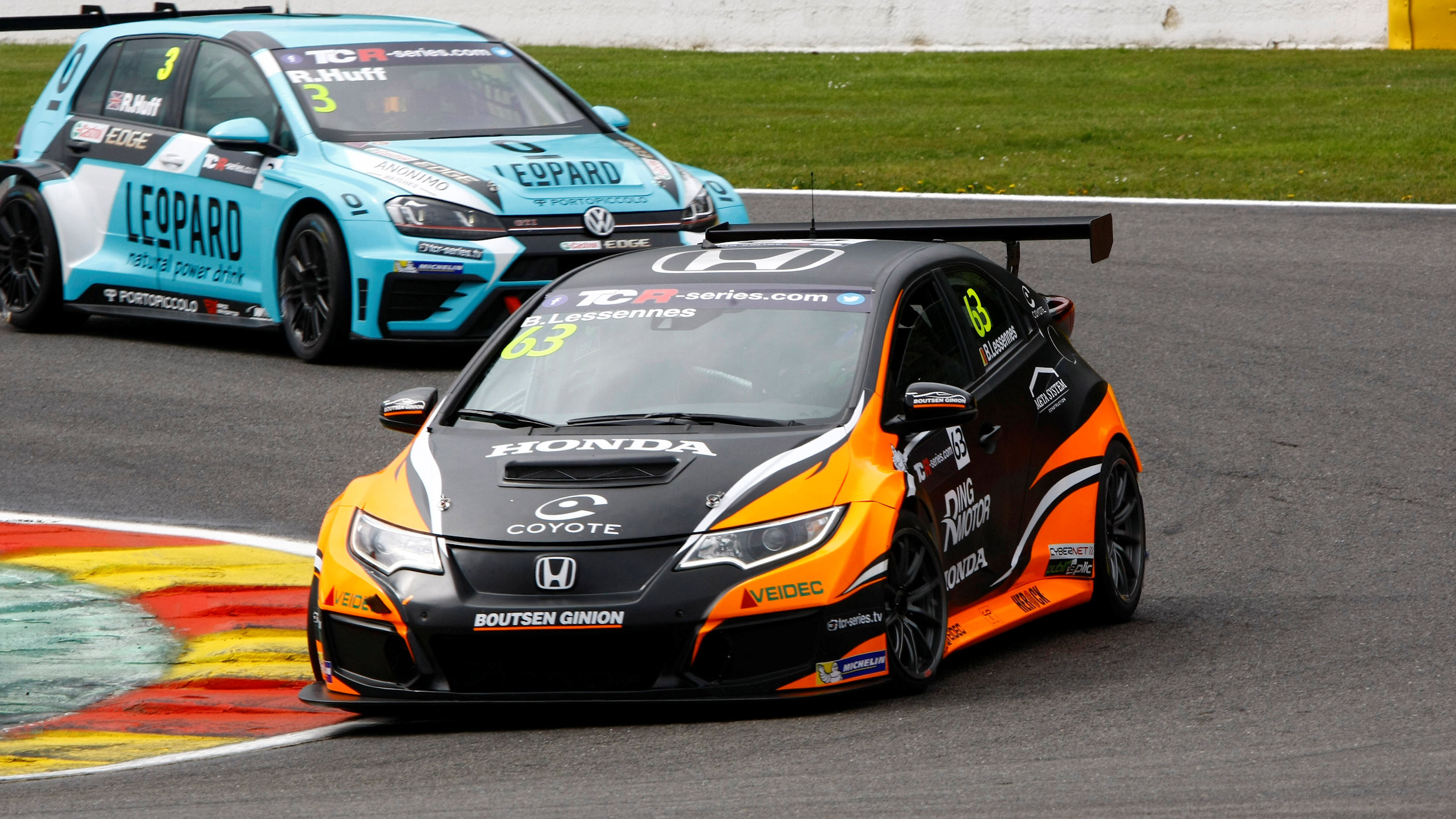 With the MSA sign-off out of the way, the focus now turns to the programme for 2018 and the sporting calendar, with the BRSCC and SRO's British GT package one of the many options available.
"We're looking into more detail with the BRSCC at what the calendar would be and who we'd be with. The first part really was to get through the MSA Race Championship Control Panel. We had to get through this first before we did too much, as they had the theoretical power to say no.
"British GT is one of the routes to go. We could go in with another package (like that) which already exists, or we could go off and get in a new package and do it that way."
"We obviously want to make sure they don't clash with BTCC weekends, because for teams, they may wish to run in both, and so they wouldn't want to have a clash as that would be difficult for personnel."