Fabrizio Giovanardi to partner Alessandro Thellung in touring car comeback
Fabrizio Giovanardi has been confirmed for his first touring car race in three years at Vallelunga on September 24th. The Italian will be at the wheel of a DSG-equipped SEAT León TCR run by BF Motorsport, sharing the car with TCR Italy regular Alessandro Thellung.
The touring car legend sampled the car for the first time at Vallelunga last week, completing almost 40 laps and setting competitive lap times. The sixth event of the season for TCR Italy will mark the return to competitive racing for Giovanardi, whose last outing in a touring car dates back to the 2014 British Touring Car Championship at Brands Hatch at the wheel of a Motorbase Performance Ford Focus ST.
"I am surely not racing just to make up the numbers," said Giovanardi. "It is obviously a one-off appearance and at the moment it can't be more than that. I decided to do the race only after I could get a taste for it just for that reason, I want to be competitive."
Although the Sassuolo-based driver's lap time was faster than Colciago's pole position lap from last year at Vallelunga, Giovanardi believes the combination of the new tarmac laid on the track and the relaxed atmosphere of a test mean he still has work to do.
"Being on a brand new tarmac and alone it's not too hard to get a good lap time. It remains to be seen what I can do once I'm with all the others on the weekend."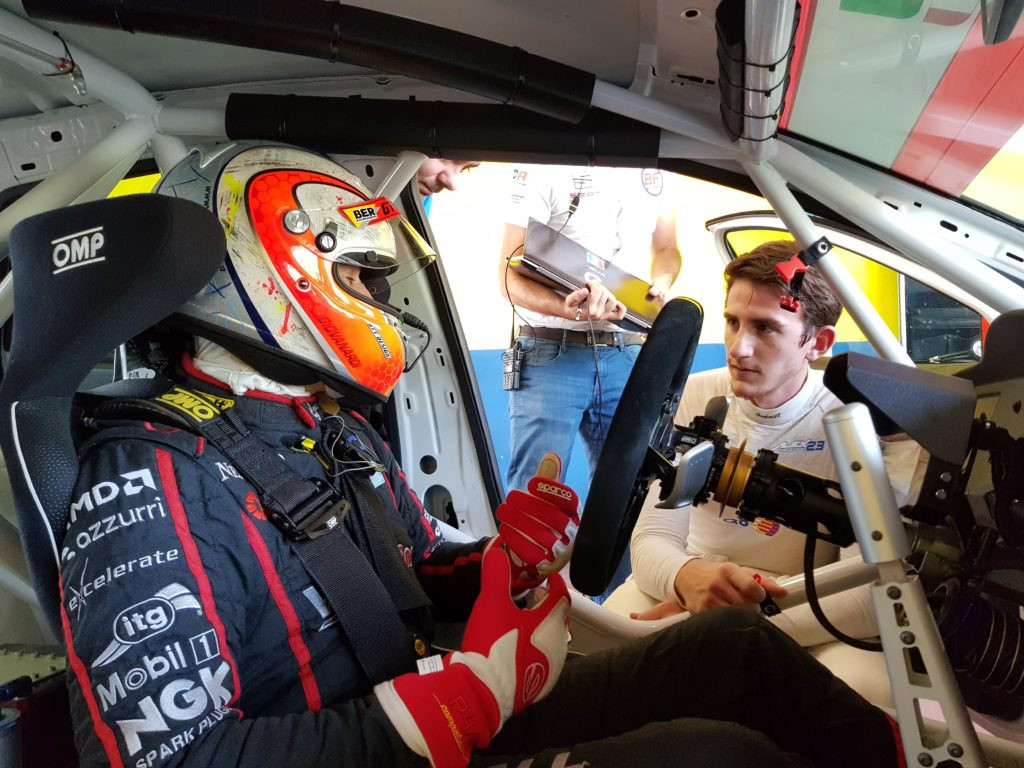 Giovanardi also praised the quality of the León he tested on the occasion, despite the limitations caused by the use of the DSG gearbox.
"It is a very honest car, it has more power than the Super Touring and S2000 cars, but the chassis feels much better. The DSG gearbox does not allow you to attack as much as you would like to under heavy braking and you have to get used to it mentally, but apart from that it is a pleasure to drive."
Team-mate Alessandro Thellung is hoping to learn as much as he can from Giovanardi.
"He is obviously a legend, I still can't believe we will share the car," said the 21-year-old. "I will try to 'steal' as much as I can from him, it's an incredible opportunity for a young driver to work side-by-side with a driver such as Fabrizio."
As per TCR Italy rules, Thellung and Giovanardi will do one race each on the weekend, with separate qualifying sessions.