Nicola Baldan's season could be over after Imola shunt
Nicola Baldan suffered from a scary shunt in qualifying last time out at Imola. The Pit Lane Competizioni driver made contact with fellow Hyundai driver Eric Scalvini, which triggered a roll that destroyed his i30 N TCR, the Veneto-based driver picking up a collarbone fracture in the process.
After initially believing he would get away with immobilisation for about a month, Baldan had to undergo surgery two weeks after the accident, which rules him out of the next TCR Italy event at Vallelunga in two weeks.
"When I went for a check-up at the Adria hospital, Dr. Marchesini and his staff told me my collarbone would never heal correctly without surgery," said Baldan to Italian newspaper Autosprint. "I was also at risk of vascular damages as well as to the nerves. They did a fantastic job to speed up my recovery. They had to insert a plaque, the surgery lasted three hours because the bone had already started healing in the wrong way. I'm feeling much better now, but the muscles are still weak, which is normal."
Baldan admits the accident was scary for him, as he had never rolled over in his long career.
"Sometimes I would think about rolling over, but to be honest it would have been enough to just roll once, not eight times like I did," joked Baldan. "I need to get back to 100%, not just because of the broken collarbone, but also emotionally. I will surely go back into a racing car, but I'm in no hurry to do it as quickly as possible, as the championship battle is over for me anyway."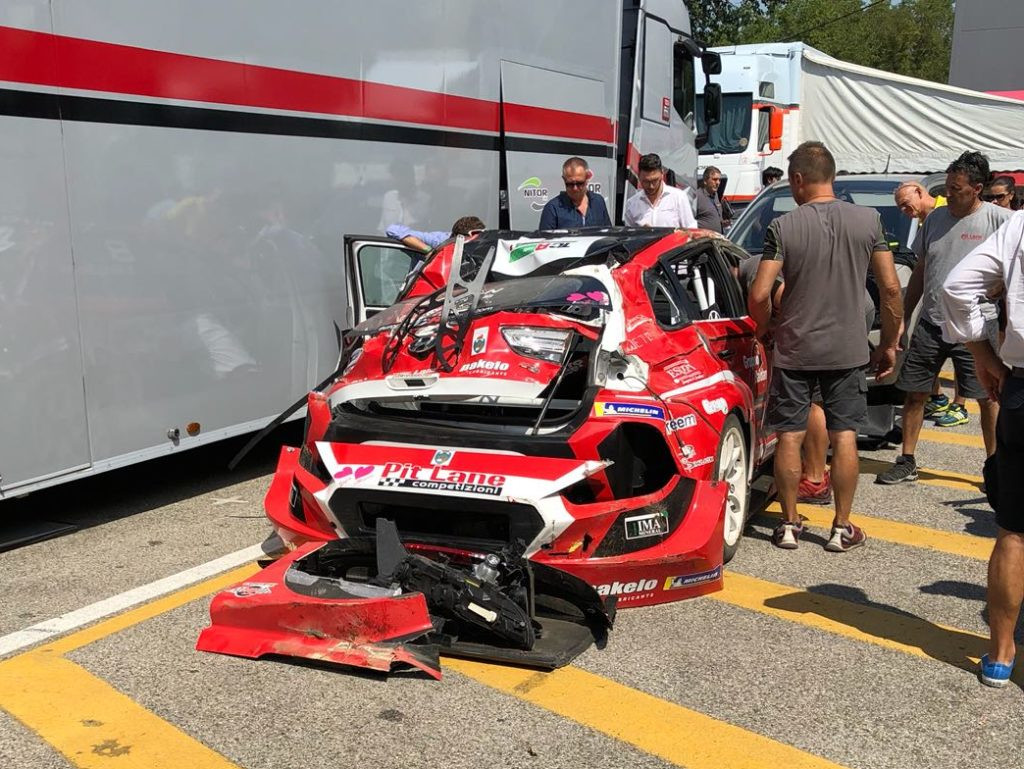 The 2017 champion admits it had been a tough season so far and, while ruling out coming back for the next event at Vallelunga, he says he might even skip Monza, after his i30 N TCR was destroyed in the shunt.
"This season will not be in the most positive memories of my career, even before the incident we always had some kind of issue or circumstances would be against us. We will take it as an experience for the future. My car is a write-off after the accident and it will be necessary to have another built by Hyundai Customer Racing, but I fully trust the team to that respect as I have their support. I might come back in Monza, but if not it wouldn't be a tragedy. The championship is gone anyway, my priority is my health at the moment."
Baldan won the first race at Paul Ricard this year, collecting two more podiums at Mugello to be fourth in the championship, 54 points off championship leader Salvatore Tavano.