Dan Cammish: "These have been the best months of my life"
It's fair to say that Dan Cammish had a big pair of boots to fill when he joined the BTCC grid at the start of the season, having been given the call by Team Dynamics and Honda to replace three-time champion Gordon Shedden for the 2018 campaign.
From the outset, the former Formula Ford and Porsche Carrera Cup champion showed his pace in the new FK8 version of the Civic Type-R, only missing out on pole for his debut at Brands Hatch when he lost his best time for missing a weight check.
Since then, the 29-year-old has gone on to secure his maiden pole at Knockhill and now has five podium finishes to his name – one more than experienced team-mate Matt Neal – to lie tenth in the championship standings.
Alongside the highs this season, there have also been some lows, such as at Rockingham where Cammish was hit with a £1,500 fine for comments made after qualifying and was then involved in an incident with Sam Tordoff in the opening race that saw him pick up his second strike of the season.
On the back of the Rockingham weekend, Cammish arrived at Knockhill having adopted what he referred to more than once as a 'new approach' – as he explained further when he sat down with TouringCarTimes for an exclusive one-to-one interview about his year to date and how he has found the switch to touring car competition…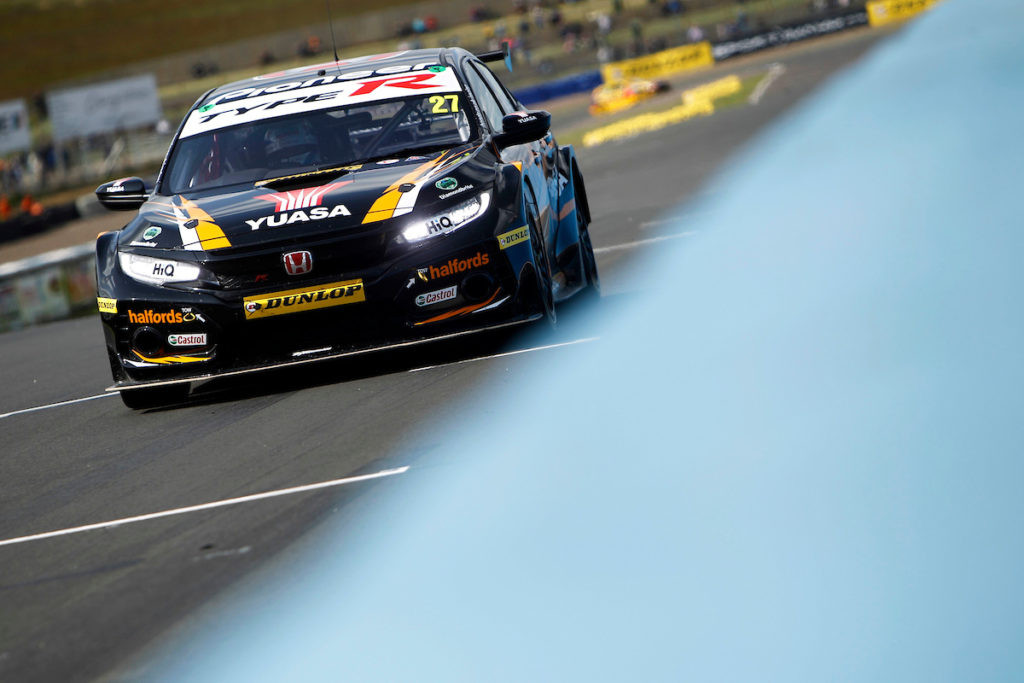 TouringCarTimes:
We're getting towards the sharp end of the season now and your debut has had highs and lows along the way. How would you sum it up?
Dan Cammish:
Good question. I think it has been relatively successful and it has certainly been character building at times. I'd say it has been what I expected, as I don't think I came in and felt I could have done much better. Moving into the BTCC is a steep learning curve and there has been a lot for me to learn, not just in terms of the switch to front-wheel drive, but also in terms of the style of racing.
The team is also learning about a new car, so it's not like we have jumped into the FK2, which was well developed and ready to go; my car didn't arrive until media day. It is a brand new bit of kit and we have been learning together as we go forwards and it's a double whammy for me to be learning everything else at the same time.
I think I've had good speed and my qualifying record shows that. I know I can do a job over a single lap, which I thought would be a strength from my time in Porsches where you get one lap at it against a strong field. That is a skill I have perfected and which was always going to stand me in good stead, but the hard bit has been the racing, which is so much different to what I have done before.
I've had my good moments and certainly had my bad, but I don't think people would have expected any more or any less from me. I feel the team is happy with what I have done and the pressure comes from within, as I always want the best. Sometimes I have let that get to me, but this weekend I have taken a step back and looked at the bigger picture and realised that when you look at things as a whole, I've probably done a pretty good job. The first year is tough for anyone coming in to this championship.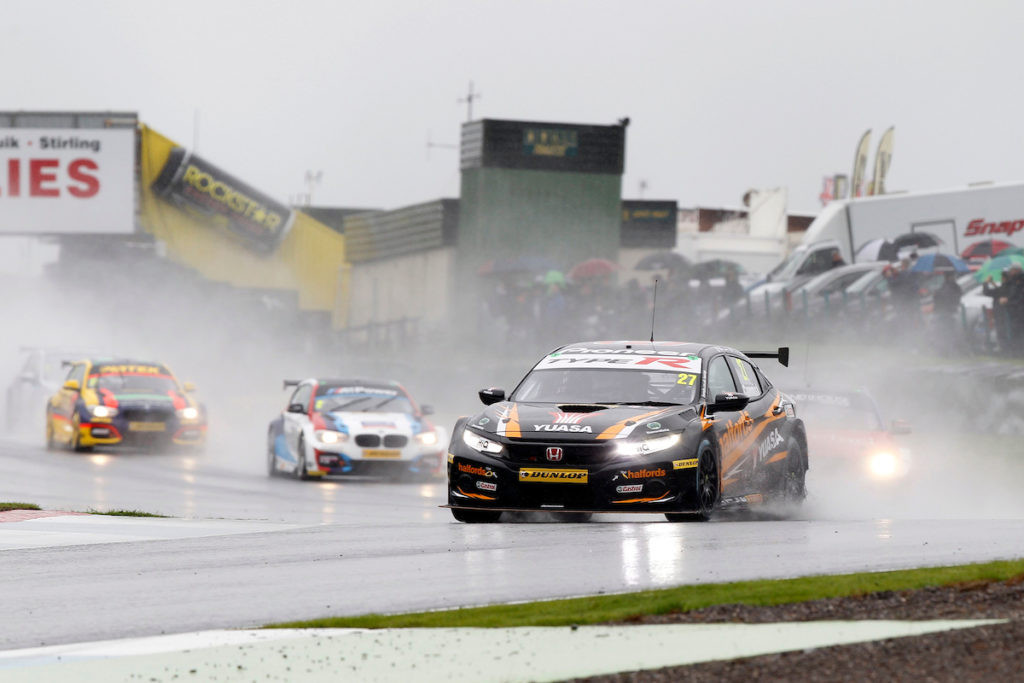 TouringCarTimes:
You've been an emotional figure at times this season, such as at Brands Hatch and then at Rockingham when the emotions really came out after qualifying.
Has the reaction to that interview at Rockingham been something of a 'light bulb on' moment that made you realise you needed to have a think about things?
Dan Cammish:
Yeah I think so. People only see the little snippet that comes when the adrenaline is pumping and emotions are high. They don't see the years of hard work that got me into this team from nothing, and I could easily have been one of those fans standing on the other side of the fence watching on alongside them.
The only reason I have stayed racing is because I was successful, but it took a lot of pressure to be successful as I never felt I could have a bad weekend on track in case it was my last one. I have lived on that for the last few years racing Porsches when I knew I didn't have the personal money to stay there. I was lucky to have sponsorship from Nationwide, which is a connection that remains to this day, and was able to make a success of it.
When I got this opportunity, there is no doubt that it brought with it pressure in replacing Gordon Shedden. In this paddock, and elsewhere, there are a lot of people who would snap their hand off to take my job so knowing that isn't always easy to handle, and it means the emotion can sometimes come out when you don't deliver what you feel you should deliver.
After Rockingham, I thought about Adam Morgan who said it was his first pole in six years and I realised I was putting way too much pressure on myself to perform and was stuck in a Porsche mentality where the best driver wins. In the BTCC, there are lots of different manufacturers and a lot of things have to come together for you to have that moment – it isn't just who is best on the day.
I knew I had to take a different approach and took a step back and thought about the fact that I was becoming someone I didn't like. It means I have come to Knockhill much happier and in a better frame of mind. I think the pole position was a sign of the old me and it was great.
TouringCarTimes:
Your profile is a lot higher in the BTCC and you are a new figure to a lot of people who might have been aware of you, but who hadn't followed you as closely before. Is the relaxed attitude going to give people the chance to see more of the real Dan Cammish than they might have seen already?
Dan Cammish:
Yeah, and I think the team hasn't seen the real me yet either. I've come into a team viewed by many as the top team alongside WSR and there is a lot of expectation there – maybe not from the team but from the fans. I don't think anyone would have put my name down to replace Gordon, even though some would have liked to see me here. Most wouldn't have given me a prayer.
I'm not immune to seeing what people write and seeing things like 'He won't be as good as Gordon' doesn't go unnoticed – I'm only human. Of course, there is that side of it that adds pressure, but I realised that these guys wouldn't have given me this opportunity if they didn't think I was worthy of it. I think I've shown I am worthy on track, and there are some things off track that I'm addressing to put that side right. Hopefully the final rounds can be successful for us all.
TouringCarTimes:
It was a big change for the team to bring you in to replace Gordon, but also a big change with the car. Do you think that has been a help or a hindrance for you because on one side, people could say you don't have the front-wheel drive experience to develop a new car but on the other, they could say it has given you a clean sheet of paper alongside Matt in a fresh package?
Dan Cammish:
For me I think it a bit of benefit, as I don't have any preconceived ideas of what the car should feel like. The FK8 is the best touring car I've ever driven so it always feels pretty good, whereas I can see Matt making comparisons to the FK2, which can sometimes be a help and sometimes be a hindrance to him.
I know how to give the right feedback to change direction with the car despite being new to front-wheel drive but I don't have the memory bank that Matt has to say 'We did this last year' or 'Remember when we tried this here'. That is where I have to follow him and trust his call to be right, which it usually is.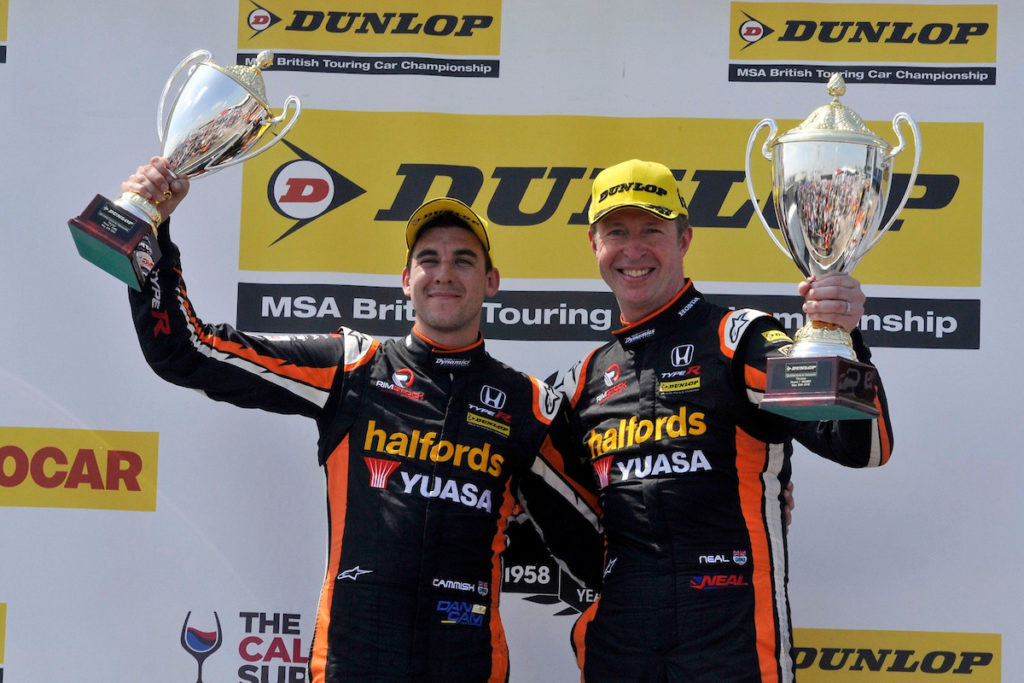 With Matt's experience and the fresh pair of eyes I have brought to the team, I think the results for the car have been good. I should have had pole at Brands before the infringement, Matt had pole at Thruxton and I had it here – which is three poles from nine. That isn't bad for a brand new car. Matt has taken a couple of wins and there have been no real issues with the car, we have worked on it and are consistently getting more towards where need to be. We have to keep working to get the best from ourselves on the day, and also hope for that little bit of luck that you need in the BTCC.
TouringCarTimes:
You've developed a reputation as a good sportscar driver from your time in the Carrera Cup. Do you think you are now in a place where people view you as Dan Cammish the touring car driver, or do you still feel a bit like Dan Cammish, the Porsche champion who is now trying the BTCC?
Dan Cammish:
I don't know really. I never wanted to be pigeon-holed as one thing or another and have always taken the approach that if you can drive a car, you can drive a car – be that a touring car, a Porsche or an F1 car. The physics and knowledge is the same, and a good driver can adapt.
For sure, the longer I'm here, the more I'll be seen as a touring car driver and I'm feeling more comfortable and am starting to understand what it takes to get the most from every weekend all the time.
I'm also learning about the guys on the grid as I've never raced against many of them before, so you discover who is good to race with and who you need to be wary of. I'm sure people say it about me – particularly Sam after Rockingham! It's all a learning curve and I'm only going to get stronger.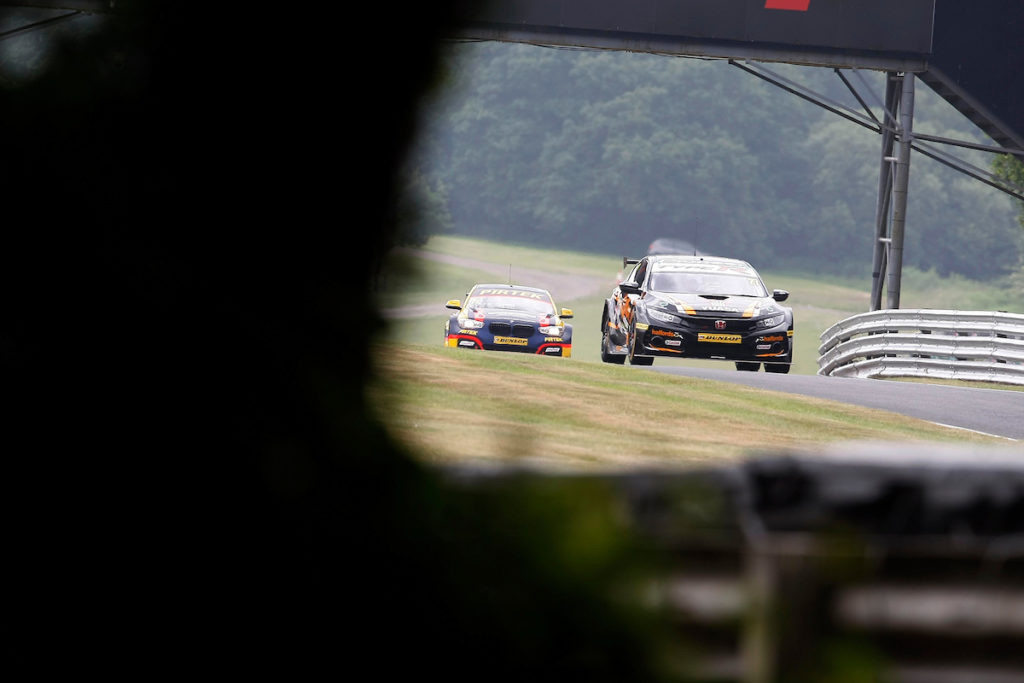 TouringCarTimes:
The big change isn't perhaps on track, but everything that comes off track with the move to the BTCC. You no longer just turn up to drive a car, you have all the PR responsibilities that come with it, and the extra time required for the fans. How have you found that?
Dan Cammish:
It's been tenfold, maybe more, but I enjoy that side of things with the fans and that certainly hasn't worn off yet. Even when I was successful in the Carrera Cup, it was very rare for people to stop you in the paddock whereas now I get asked for photos and autographs all the time and it's great as it shows I'm doing something right, and I'm really happy to be there for the fans.
The extra stuff with Honda is fantastic and a pleasure to do. We went up Knockhill on Friday having a run in ATVs and if I'm being honest, the last few months have probably been the best of my life without a shadow of a doubt – and that is down to the things I've been doing with Honda.
I've been power-boating with Matt, been to the British Grand Prix, been to Goodwood and have had the chance to see a part of the sport that I haven't seen before, as previously I was just a driver who came along but wasn't on the inside.
In the Carrera Cup, I wasn't a Porsche driver – I was a driver who drove a Porsche. Now it is a lot different and I feel part of something with Honda. There are only two FK8s in the world and I drive one, so I have become intrinsic to the whole process which is a pleasure, and I feel I'm adapting well to the extra responsibilities that it brings.
TouringCarTimes:
You've had a pole and you've had podium finishes. You've led a race and just need to get that first win. Are you where you want to be at this point of the year?
Dan Cammish:
I think so and I know there is the expectation thing – mostly from myself as I know what I am capable of and know what is under me. Sometimes I have missed the last little bit and have kicked myself, which then looks like being too hard on mysel, but as I tried to explain, that is how I got here; by dragging myself up to speed.
I walked down the paddock here and Steve Rider said "Well done, glad to see you finally got the pole" and I thought "It's race eight of my touring car career and people think its overdue". Like I said with Adam Morgan, it took him six years – so why should I be any different?
This series is so close and you need to be at such a high level to be successful. You need a good day to get a pole and it can take a great day to a get a win, so I'll keep pushing until it happens. I just won't put too much expectation on myself from now on.