Armando Parente wins at Portimao as Pedro Salvador is the champion
Team Novadriver's Armando Parente scored a lights-to-flag victory in Sunday's Race 2 at Portimao, completing an almost perfect weekend. The result didn't stop Pedro Salvador, who dominated the season and just needed to participate in the season finale to become champion, from claiming his first TCR Portugal championship title.
Parente led from pole position at the start behind the wheel of his Volkswagen Golf GTI TCR, but the heat was on for the runner-up spot in the championship, with Rafael Lobato, sharing the Peugeot 308TCR with Francisco Abreu, in second, defending from Francisco Carvalho's Audi RS 3 LMS.
Manuel Giao, at the wheel of his Kia Cee'd TCR, settled in fourth, ahead of Telmo Gomes, who made his series debut this weekend, sharing Gustavo Moura's Audi RS 3 LMS. Salvador completed two laps in his Cupra TCR before retiring to the pits.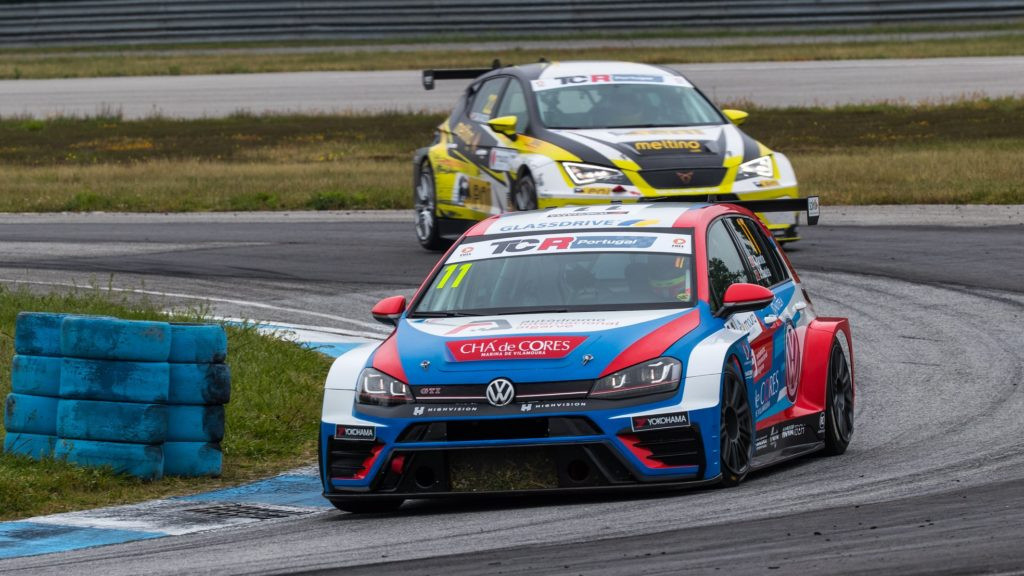 However, disaster struck for Carvalho who had to retire on lap ten. Lobato would also retire on the last lap.
Parente took his second victory of the weekend and third of the season, with Giao and Gomes on the podium alongside him. Lobato, Carvalho and Salvador completed the classification despite not taking the chequered flag.
Salvador wins his first TCR Portugal title on 153 points, with Parente making a strong finale count to take the runner-up spot on 112 points, with Lobato, Abreu and Carvalho tied in third on 109 points.