Season review: Consistency the key as Mikel Azcona takes inaugural crown
Spawning out of the now-defunct TCR Trophy Europe series, the inaugural season of TCR Europe in 2018 can rightly be seen as a thriller, for the championship fight went right down to the wire, with four drivers arriving at the final round with a shot of the title.
Series champion Mikel Azcona's remarkable consistency throughout the season was testament to just how closely fought the championship was. With just one win in a two-car effort from PCR Sport – with a Cupra that was far from the ideal car to have – the Spaniard held his nerve against the more experienced Dusan Borkovic of Target Competition and Jean-Karl Vernay of Team WRT to be crowned on home soil in Barcelona.
While its drivers lacked the overall consistency to take the drivers' championship, KCMG wrapped up the team's title in Barcelona. Attila Tassi and Josh Files each took victories, with Tassi being one of three contenders for the title ahead of the final race of the season.
TCR Europe had its ups and downs in 2018, from increasingly frustrating rulings on track limits to the ugly scenes of the Monza paddock which resulted in Borkovic's disqualification from the meeting.
But it was a season of drama, intrigue and great racing, giving the series a solid platform to become the leading TCR championship below the World Touring Car Cup (WTCR).
Azcona holds nerve against potent competition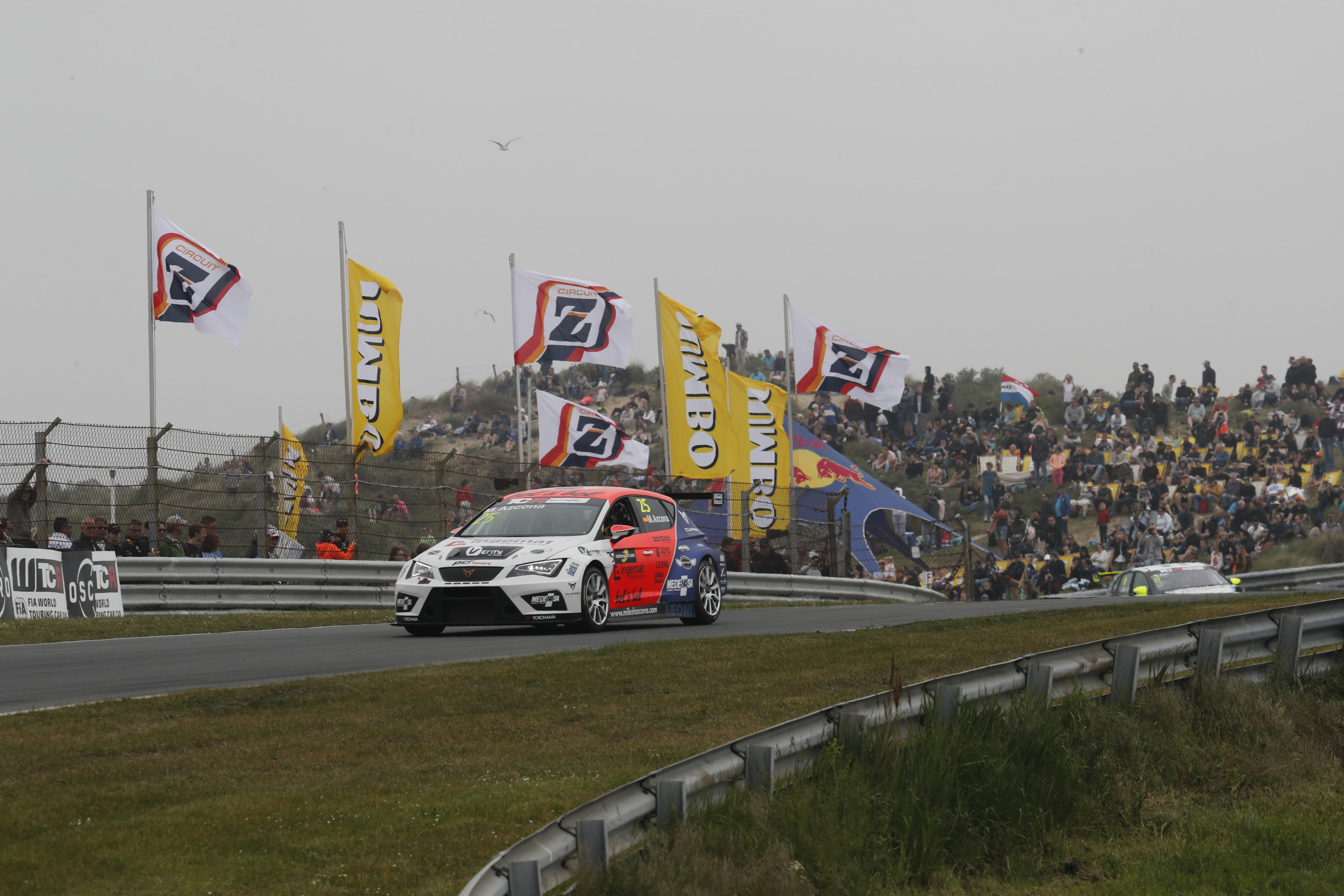 Ahead of the final round of the season in Barcelona, much was made of champion-elect Azcona's win tally (a solitary success at Zandvoort) versus title contenders Borkovic and Vernay (three each).
Azcona – and the points standings – maintained that victories alone did not secure the title, and he was right. A perfect finishing record and only one outside the top ten scoring positions ensured the Cupra driver typified the mantra of "points make prizes" at the end of the season.
His qualifying performance was arguably key to his title charge, and he knew that too. Six out of seven meetings, Azcona qualified inside the top four on the grid. With points offered for the top five in 5-4-3-2-1 format, Azcona's points haul was ticking over nicely each weekend, particulary when his Cupra was tipped to struggle – see Hungaroring in July.
There were sloppy moments as well which showed Azcona's inexperience such as his needless fight with Josh Files at the start of the opening race in Hungary – in which he started from pole. The pair duked it out for the lead in damp conditions with Azcona narrowly avoiding the outside barrier after contact. He finished that race fourth while Borkovic won.
But ultimately, Azcona's second half of the season was as good as anyone, and despite being under pressure leaving Budapest, the Spaniard score back-to-back second places in Assen and Monza to extend his advantage.
With Vernay taking points away from Borkovic with a double win at Monza – and Borkovic's disqualification – Azcona's job at the final round was simple, and he took the title with a steady eighth in Race 2.
Borkovic's highs and lows lead to title near miss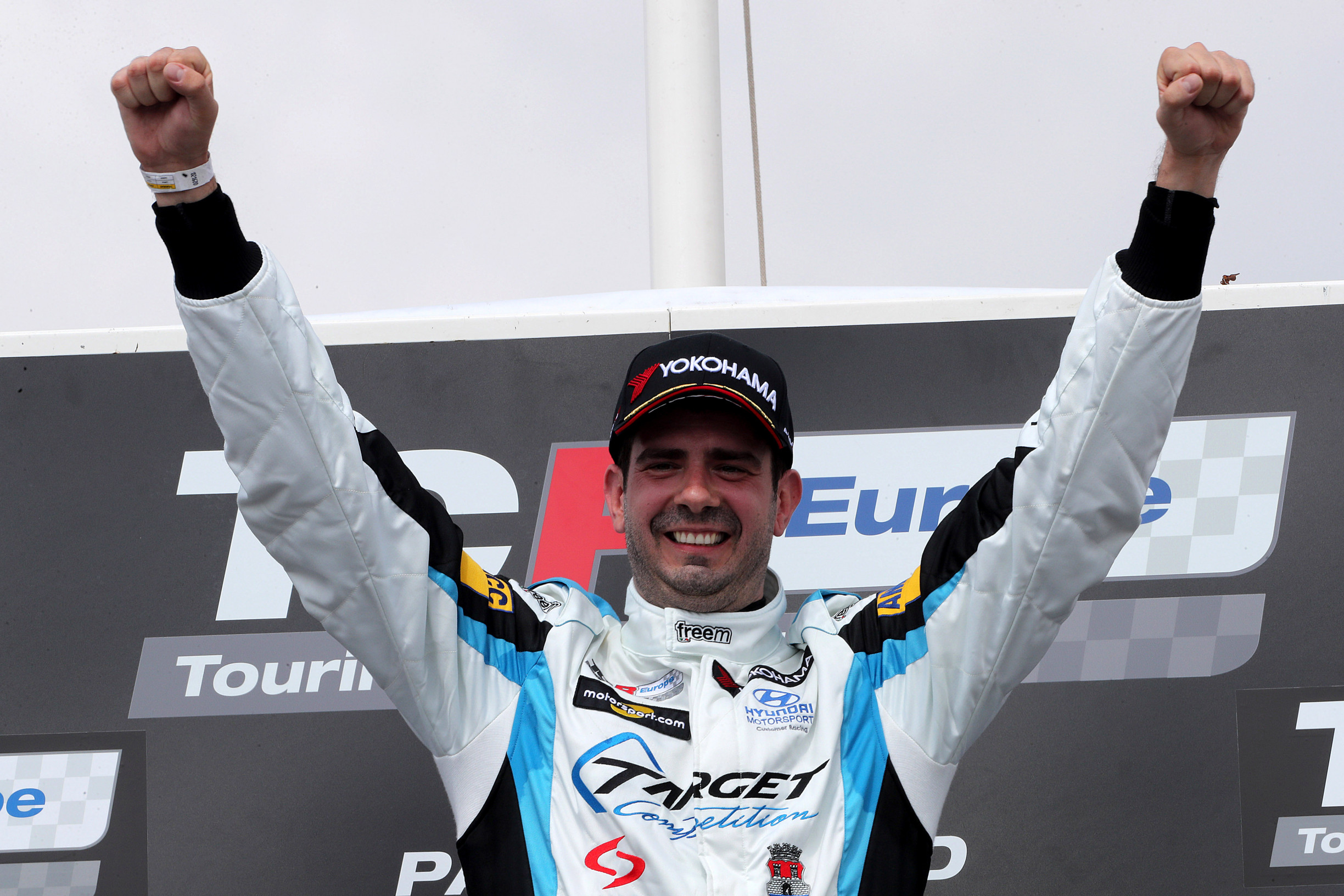 Following his dominant double victory at the opening round at Paul Ricard, Borkovic seemed unstoppable in his Target Competition Hyundai i30 N TCR. The Serbian's smile was etched from ear to ear for good reason, it was the perfect start to the year.
Up-and-down weekends at Zandvoort, Spa and Budapest where points on Saturday were followed by misfortune in Sunday's second races. His third victory of the season in the chaotic opening enocounter in Hungary moved the Serbian back to within a handful of points of Azcona, but Borkovic was already ruing missed chances.
Even before Monza, he was feeling the pressure and viewed Assen as "damage limitation", if not a failure altogether.
Borkovic's title charge unravelled as a result of controversy in Italy however, when he struck out at members of Azcona's team in the paddock. Borkovic reportedly had taken exception to an on-track incident with guest driver Benjamin Lessennes before getting involved in a heated argument with Azcona's entourage.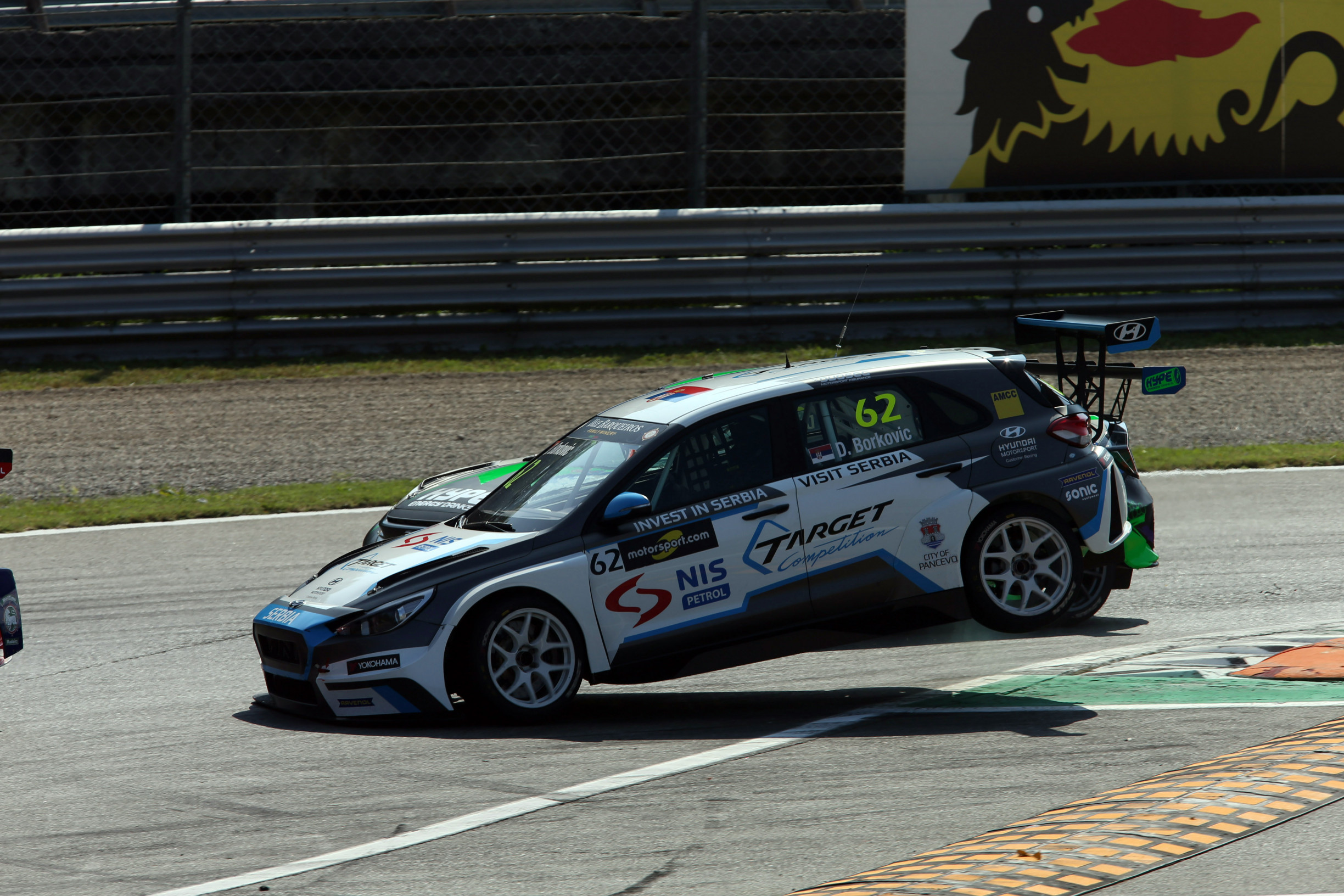 The Serbian was thrown out of the meeting and docked all points scored, effectively taking him out of contention for the title.
Borkovic was still mathematically in contention at Barcelona but found himself in the spotlight once more in the final race of the year, taking out KCMG Honda driver Attila Tassi at the last corner, after his car suffered terminal upright damage from previous contact.
Most impressive driver – Jean-Karl Vernay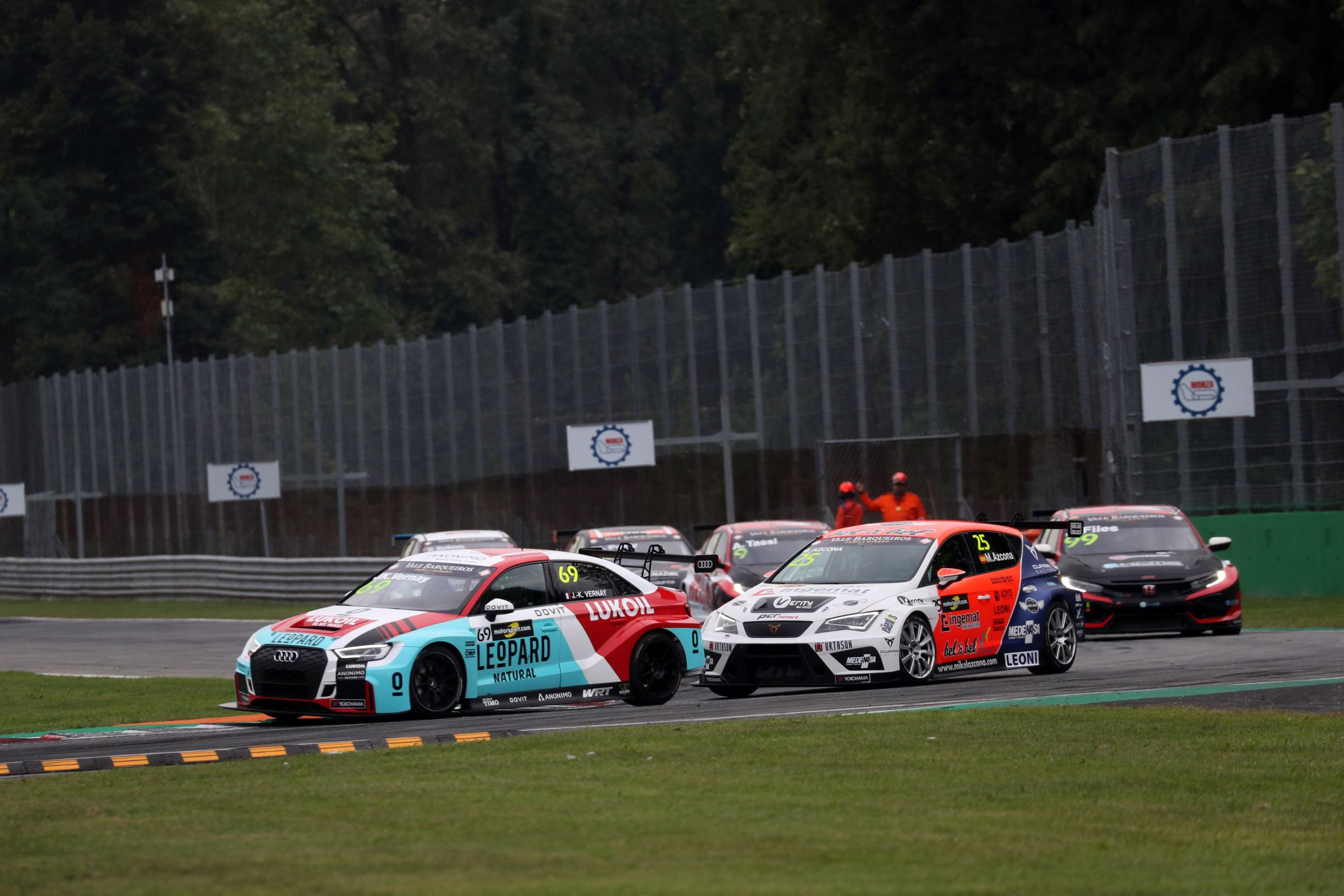 Driving the only non-DSG Audi RS 3 LMS car in the championship, and dovetailing a WTCR campaign was never going to be an straight-forward task for Frenchman Vernay. But such is the prodigious talent of the man, he was able to mount a serious threat to Azcona and Borkovic.
That the Team WRT driver finished second in the standings, having missed two races at Zandvoort – to prioritise WTCR – says a lot about Vernay's character. Saddled with a less than favourable compensation weight for the bulk of the season, Vernay didn't have many chances to take victory, but when he did, he made the most of them.
Three times to be precise, and it could have been more. A clumsy move on Julien Briché's Peugeot 308TCR in the closing laps of Race 2 at Spa – having won Race 1 cost him 12 valuable points.
But a pole and double victory at Monza set up a final round championship challenge which put Azcona under enough pressure to ensure the battle went down to the final race of the year. Three non-scores in a title race decided by just 22 points makes one wonder what Vernay would have been capable of in a full campaign.
Surprise of the year – Dániel Nagy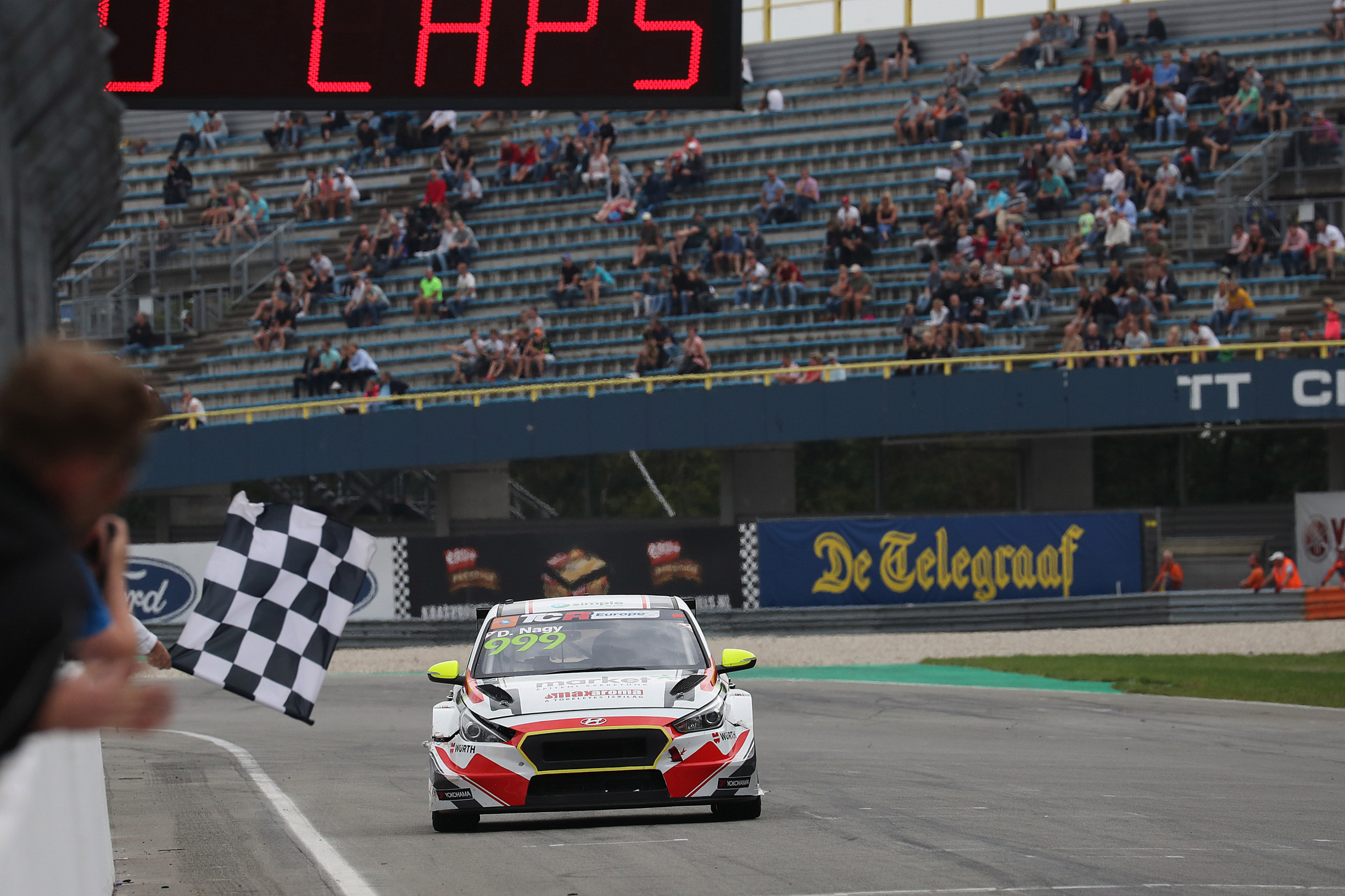 After two fruitless seasons of WTCC in recent years, the stand-out surprise of the year was undoubtedly Hungarian Dániel Nagy, who more than proved his worth with M1RA.
A double podium on home soil in Budapest catapulted Nagy into championship contention, a status confirmed by the Hyundai i30 N TCR driver's maiden series victory next time out at Assen. A cruel mechanical failure at the start of the second race of the weekend put an end to an impressive podium run, which spelled the start of the end for the 20-year-old.
A poor weekend at Monza, where he lacked both pace and luck meant the title challenge came to an end in Italy, but a strong performance at Barcelona in October brought another podium in Race 2. Helped by the addition of team co-owner and WTCC regular Norbert Michelisz, Nagy finished a battling second to KCMG interloper Mike Halder.
There's no doubt that Nagy wants to stay for a second season of TCR Europe in 2019, and Nagy is a favourite with Michelisz and team principal David Bári. Should he continue next year, Nagy must surely be classed a championship favourite alongside compatriot Attila Tassi.