Why longevity is proving key to the success of NGTC
There are a number of common themes when it comes to off-season discussions around the British Touring Car Championship.
Visit any of the many Facebook pages or check out what people are talking about on Twitter and you can rest assured that somewhere, there will be talk about why there are no new circuits on the calendar.
There's also a good chance there will be a thread about how it's a shame that Paul O'Neill isn't going to be on the grid during the year ahead and – particularly during the winter – plenty of reminiscing about years gone by as people reflect on their favourite cars and drivers.
Quite often those threads will end up following a similar line and end up with comments along the lines of 'Oh Super Touring was great – I wish it was still like that now' and 'those were the days'.
As someone who grew up watching Super Touring, I have a huge soft spot for that era, with some of my earliest memories being of watching the action on Grandstand on a Saturday afternoon before heading for Croft to see live touring car racing for the first time.
There is no doubt that Super Touring cars were spectacular pieces of kit, created at huge expense by leading teams working on behalf of the major manufacturers – and driven by some of the biggest names around.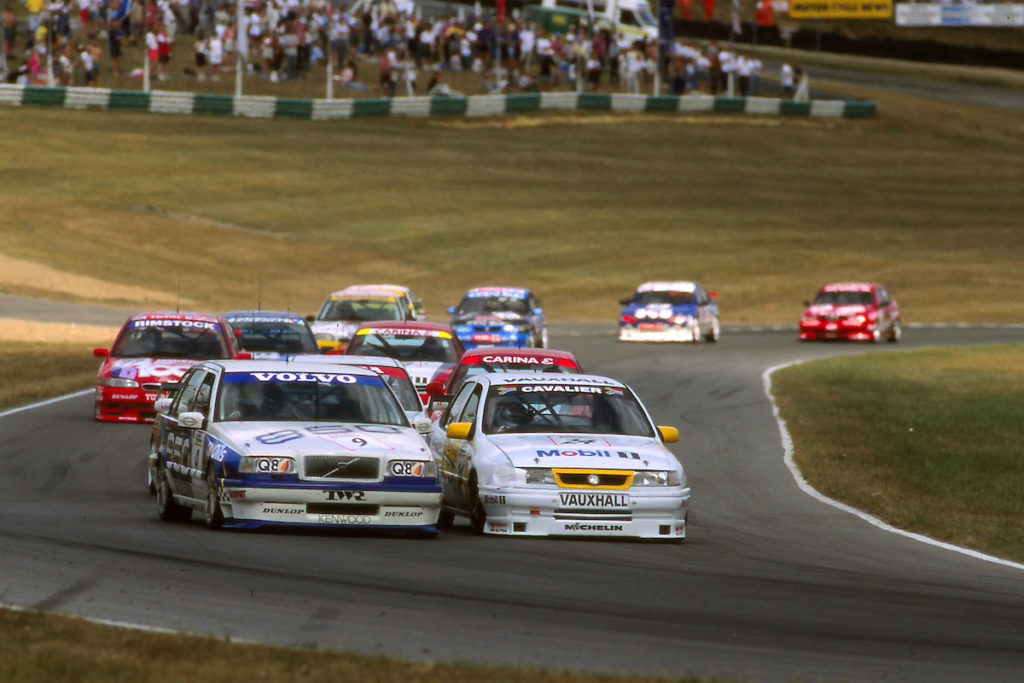 However, whilst the racing was good, they weren't all like 'that' race at Donington Park back in 1998 and – as in all forms of motorsport – there were plenty of races that passed without incident and that have now been largely forgotten.
Whilst people like to compare now to then, the reality is that it's hard to make direct comparisons between the 1990s and the modern-day BTCC.
Although there is still manufacturer involvement in the series, there is no longer millions being spent by the major car makers, which in turn means there is no longer a grid made up of international names who have previously graced the grid in F1 or who have battled for victory at Le Mans.
But is that really a bad thing?
For a start, the top drivers on the grid currently might not be the big international names, but you could easily make the argument that there are drivers on the grid currently who would have been able to match the very best in Super Touring.
That's certainly true of the likes of Colin Turkington, Ash Sutton and Tom Ingram, whilst Matt Neal and Jason Plato were both winners in the Super Touring era itself.
Indeed it is Neal who could be used to show the major difference between the current era and the glory days of Super Touring.
Back then, Neal was the only driver as an independent who was able to challenge for race wins at a time when big budgets were key to success, with Team Dynamics very much punching above its weight in the late 1990s before going on to become the BTCC powerhouse it is now.
Dynamics was able to succeed despite not having the most modern machinery as its disposal at a time when a development race off-track was raging to keep teams at the front.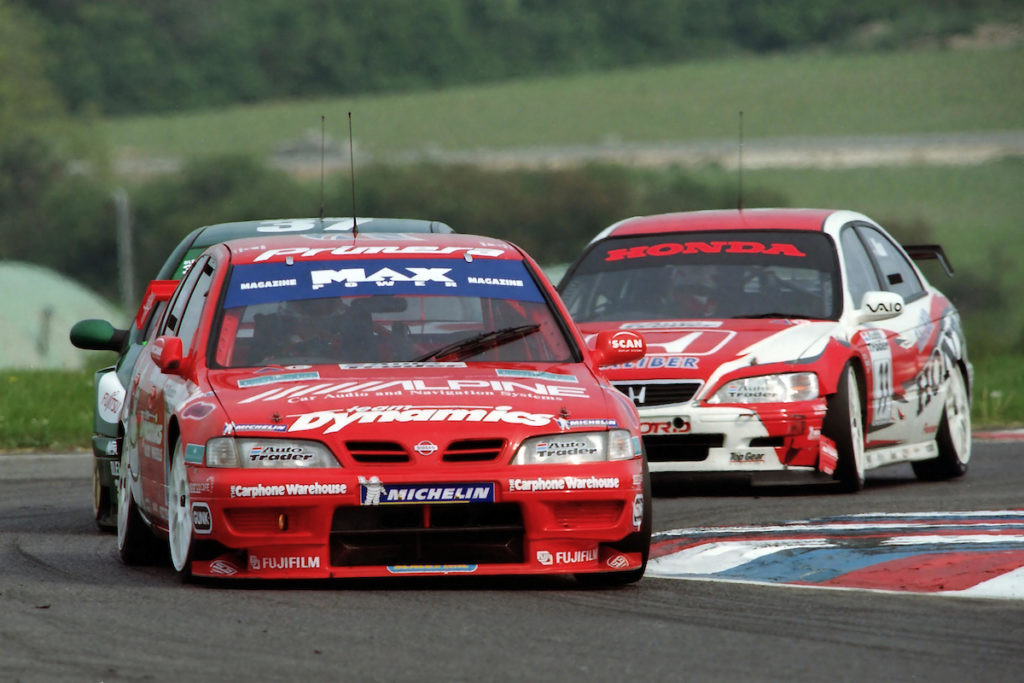 Of course, development is still key to success on the racetrack but thanks to the NGTC regulations, the period over which a car will be capable of fighting at the sharp end of the grid is much longer than it was in the days of Super Touring – or indeed during the more recent Super 2000 era.
No longer does a car have a season or two before development elsewhere renders it off the pace, and a look at the 2018 grid drives home that point.
Whilst there were four new cars on the grid – the two Dynamics Honda Civic FK8s, Chris Smiley's FK2 Honda and the HMS Racing Alfa Romeo – every other car had completed at least one season of racing.
Colin Turkington's title winning BMW for example was competing in the series of a third season having debuted in 2016 whilst the Toyota that carried Tom Ingram to second place for Speedworks debuted a season earlier.
Going back even further, the Honda Civic that Matt Simpson raced to victory at Oulton Park first competed in the series with Matt Neal back in 2012 whilst Andew Jordan's BMW was one of three to debut a year later – and has now led more laps and scored more points than any other NGTC chassis.
In total, 17 of the cars that competed in the series last year have now completed more than 100 races with the two MG6 GTs that will used by Excelr8 in 2019 being the only two to pass 200 races apiece.
That cars that debuted some seven years ago are still capable of running competitively is a mark of how successful the current regulations have proven to be – and something that would have been highly unlikely in the past.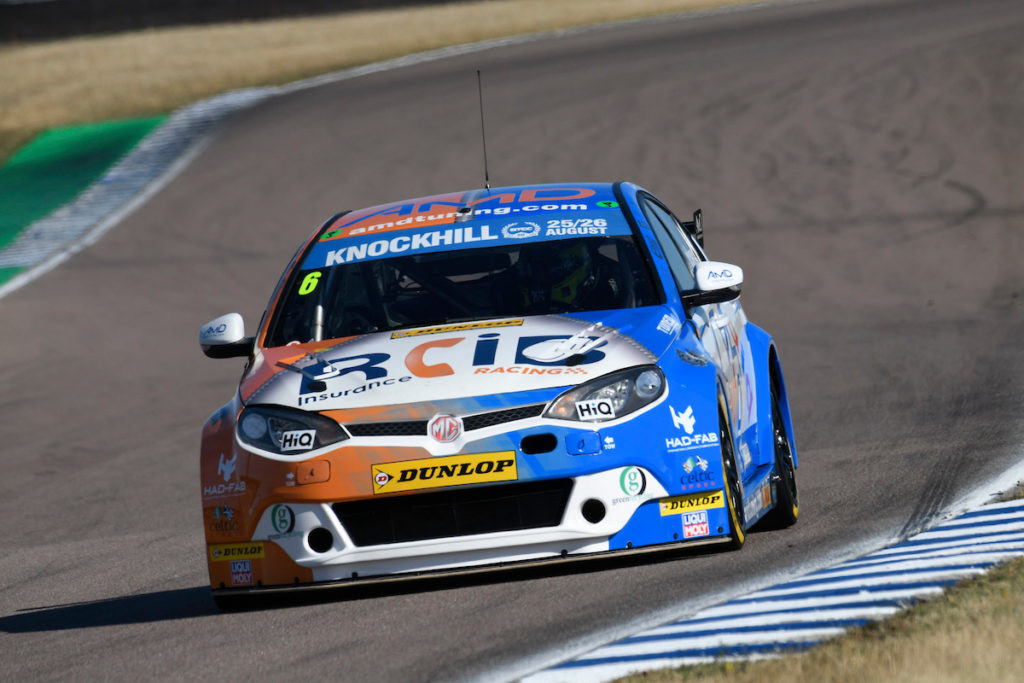 Cars have been upgraded from GPRM to RML parts and remained competitive, whilst a switch from one engine to another has ensured that others are still fighting for silverware on a regular basis. It means the 31 cars that finished the 2018 season had started a combined total of 3,256 races and scored more than 18,000 points between them.
Whilst motorsport is never going to be cheap and teams still face a challenge to find the funding required to compete, the ability to run cars longer term without needing to invest in newer machinery every one or two seasons can only be viewed as a good thing.
It means that, unlike in Super Touring, smaller teams have been able to come into the BTCC to be competitive and not just to make up the numbers running older-spec cars that wouldn't be capable of challenging for results.
In turn, grids remains full and interest in the BTCC remains high from new teams who want to join the party.
With changes on the horizon in the coming seasons as the series moves to embrace new technologies, long may that be the case.
Fast facts:
Of the cars that raced in 2018, three – the Matt Simpson Honda and the two MGs – date back to 2012.
The MG raced by Tom Boardman, Ant Whorton-Eales, Glynn Geddie and Josh Caygill has completed the most races with 207 starts
The sister MG has the most wins with 22 – scored by Jason Plato (20), Jack Goff (1) and Ash Sutton (1). It also has the most poles, more than double any other car.
Andrew Jordan's BMW has now scored the most podiums (49), led the most laps (406), setting the most fastest laps (21) and scored the most points (1675). It's the car that Colin Turkington drove to the title in 2014.
Only three of the cars to race in 2018 have failed to lead at least one lap – the VW that finished the season in the hands of Ethan Hammerton, the Brett Smith Honda and James Cole's Ford Focus.
Tom Ingram's Toyota exits the series having fallen just five points short of becoming the sixth car to reach 1,000 points and only the fourth to pass 200 laps led.