Eric Scalvini gets two-month ban for Imola incident
Eric Scalvini has been given a two-month ban from racing as a consequence of the accident in qualifying at Imola last year.
The Italian was deemed to have weaved excessively as he tried to get heat into his tyres, which caused a contact with fellow Hyundai driver Nicola Baldan, who rolled eight times and emerged from the incident with a broken clavicle and a wrecked car.
The Italian sporting authority, which took the decision last month, stated that Scalvini was at fault because he was driving dangerously whilst accepting the risk of a crash. Baldan was present at the hearing, and declared he would seek compensation against both Scalvini and BRC, who were the entrants and competitors on behalf of the Brescia-based driver.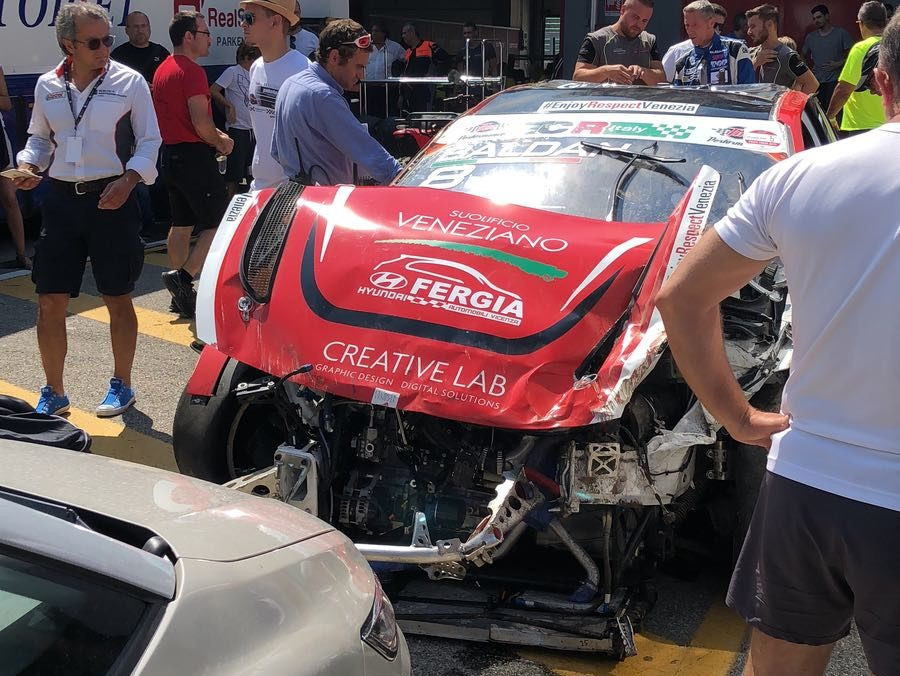 The verdict states that Scalvini was "weaving side to side of the road for the entire width (of it), without taking into account any possible overtakes from the following cars, which is allowed in qualifying."
A suspension of the penalty was also requested by Scalvini, but it was rejected by the authority. As things stand, Scalvini will be forced to skip the TCR Italy championship season opener, which is on 7th April at Monza.
Baldan, who has undergone treatment over the winter to recover from his injury, has recently tested an Antonelli Motorsport Mercedes GT car. Baldan mentored Scalvini in the Brescia-based driver's early career as he raced in the Abarth 500 one-make series.