Andrew Jordan: "I have to be realistic about the future"
Andrew Jordan admits that he has to "strike a balance" between his bid for a second BTCC title and making a decision about his future racing career.
The West Surrey Racing driver will lose the support of long-time sponsor Pirtek at the conclusion of the current season, leading to speculation about his long-term future.
The 2013 champion has openly admitted that he would be keen to remain with WSR and BMW for a fourth successive season next year, but faces a shortfall in budget that he admits is '80 per cent' likely to price him out of a drive.
Whilst discussions with potential sponsors are ongoing, Jordan admits that the current situation means he has to explore what other options could be available for 2020 and beyond, although his main focus remains on trying to overhaul team-mate Colin Turkington in the race for the 2019 title.
"I'm very lucky that I have some good sponsors behind me who have supported me for a long time, but without a major backer like Pirtek, the kind of funds that I would need to be on the grid just aren't achievable," he told TouringCarTimes, "or at least not to be racing at the level I would want to be racing at.
"I need to try and strike a balance between focusing on this season and looking at my future plans. I can't wait until the end of the season to try and find sponsors for 2020, but at the same time, I'm realistic enough to know that my chances of being on the grid as it stands are slim and I need to look at what else is available.
"For now, I have a job to do for WSR, BMW and Pirtek and that is to try and fight for the title in the remaining four rounds of the season. I'm having a fantastic year and winning a second title is a realistic goal that I have to work towards. I'll have to wait and see what happens beyond that."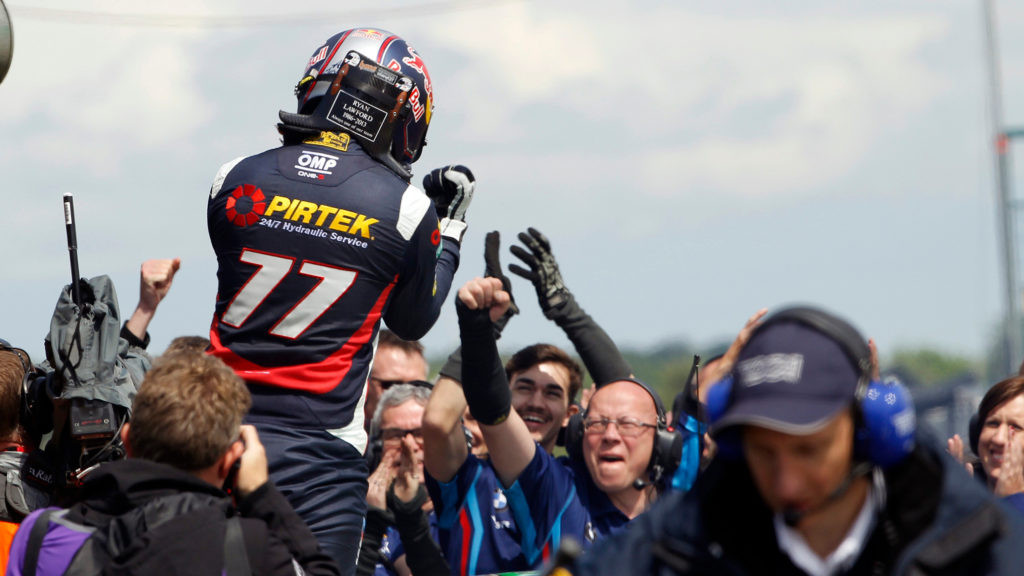 Jordan is one of the most successful drivers on the grid, with 25 wins and more than 70 podiums to his name to his name.
However, the 30-year-old added that you only had to look at current team-mate Colin Turkington as a prime example of the fact that success on track doesn't guarantee a drive, with the Northern Irishman having found himself without a drive after winning his first title back in 2009.
"I'd like to think that I have shown myself to be one of the best drivers on the grid, but history shows that that doesn't just guarantee you a seat," Jordan said. "Look at Colin in 2009. He won the title, but then didn't have a drive the following season.
"In an ideal world, I'd be able to stay with West Surrey Racing and BMW because I feel we have a good relationship together but it isn't as simple as that. In modern day racing, any deal has to work commercially for everyone involved and if we aren't able to make that deal work, then so be it. If I do depart, I would leave on great terms and would remain a fan of WSR and BMW who would be cheering them on for further success."
Aside from his BTCC programme, Jordan is competing this season in the new Titans RX series and also has also been kept busy by the expansion of the family-run Jordan Racing Team, which is heavily involved in historic racing with a number of different clients.
JRT is set to play a larger part of his future plans, with the team also evaluating programmes running more modern machinery, with Jordan also admitting that his work in historics could open doors elsewhere for 2020.
"I'm lucky that I've been able to make a living from racing in the BTCC but we have worked hard away from that to build the business and there is plenty going on to keep my busy," he said. "I could go and do some more historic racing myself or we have a Porsche Carrera Cup car sitting in the workshop so maybe that could be an option.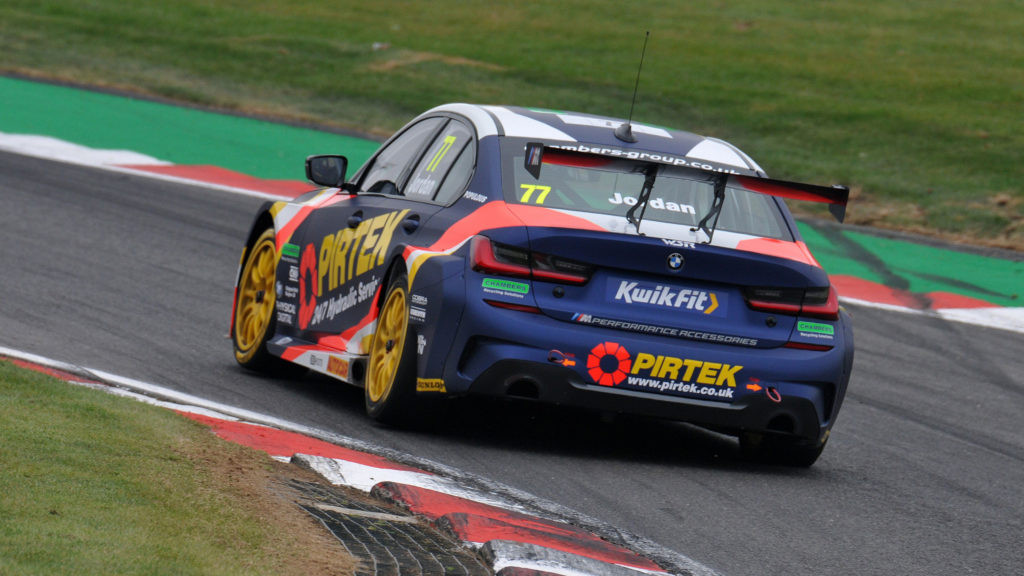 "It's interesting in a way because had the deal with Pirtek continued as we expected it to, then I'd have been on the touring car grid for another two years – and that would have been great. But now, my eyes are being opened to other things, and different opportunities that might be out there that I wouldn't have considered otherwise.
"GT racing is one option that appeals and I've tested a number of cars in the past and have spoken to a few people about it. I think my racing in historics has shown that I'm someone who is versatile enough to jump into different cars and be quick and I don't think I'm someone who is just perceived as being a touring car driver. The fact that I've raced against a lot GT drivers at places like Goodwood could open some doors for me going forwards, but at the moment I simply don't know what the future holds.
"I'm talking to people about potential options across Europe and also in the USA, but it's like I'm trying to complete a big jigsaw and have to try and get all the pieces to fall into place."