Contenders, Ready! Quintet set for battle in BTCC finale
After 27 action packed races, the fight for the 2019 British Touring Car Championship title – as has become the norm – will once come down to the final three races of the season this weekend when the series returns to Brands Hatch.
Five drivers retain a mathematical chance of taking the title with three races and 67 points still to play for at the famous Kent circuit.
Recent seasons would suggest that nothing is straightforward when it comes to the season finale, but Colin Turkington will take a handy 16 point advantage into the weekend having somehow managed to extend his lead at Silverstone last time out.
Should the WSR driver manage to secure the title again this weekend, then he'll join Andy Rouse as only the second driver to secure four titles – but doing so is sure to be far from straight-forward for the Northern Irishman.
Colin Turkington: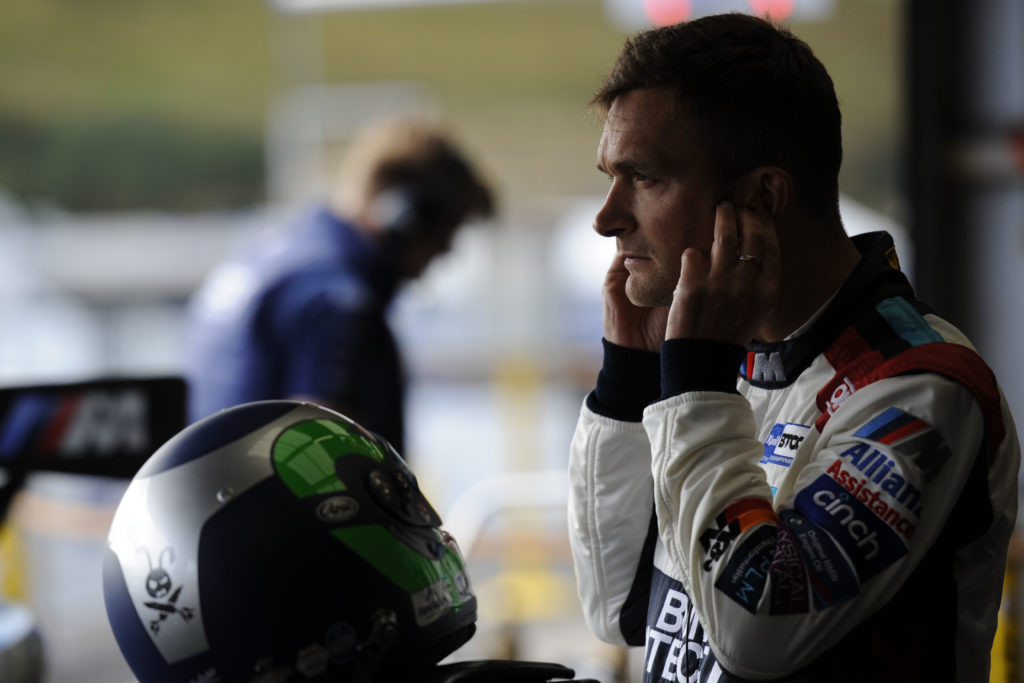 Race Starts: 27/27
Wins: 5
Podiums: 8
Fastest Laps: 5
Poles: 2
Qualifying Average: 4.56
Laps Completed: 507/508
Laps Led: 80
Bonus Points scored: 12
Championship points: 297
Twelve months ago, Turkington secured his third title with just a single race win but heads into the finale this time around with five victories to his name in the BMW 330i M Sport.
Consistency has one again been a key thing for the defending champion, who has failed to score just twice all year. Indeed, on more than one occasion, the 37-year-old has emerged from a race where he seemed to be on the verge of disaster with a stronger result than he should have done to maintain his advantage – Silverstone and Knockhill both spring to mind…
Turkington will be well aware that anything can happen on Finals Day and it shouldn't be overlooked that on the last two times he has won the title, he has done so having only scored points in one of the three races around the Grand Prix circuit. Indeed, in both 2014 and 2018, the season finale was his lowest scoring weekend of the year.
That is a fact that will give a boost to the drivers giving chase, but Turkington remains confident about his chances of joining Andy Rouse as a four-time title winner.
"With so much at stake, the focus really intensifies, but having covered the ground before, I feel well-placed," he said. "That doesn't make it any easier, but it at least means you have a greater bank of knowledge and it's also good to have the points tucked away in my pocket, because you only have to look at Silverstone to see just how unpredictable the BTCC can be.
"It's every man for himself and we have to be fully on the case. The big job was getting here with a chance of winning the title. This is the last step and we have to seize the moment. It will be tough, but I'll just tighten the screw, make sure I'm primed and ready to go, and give it everything."
Dan Cammish: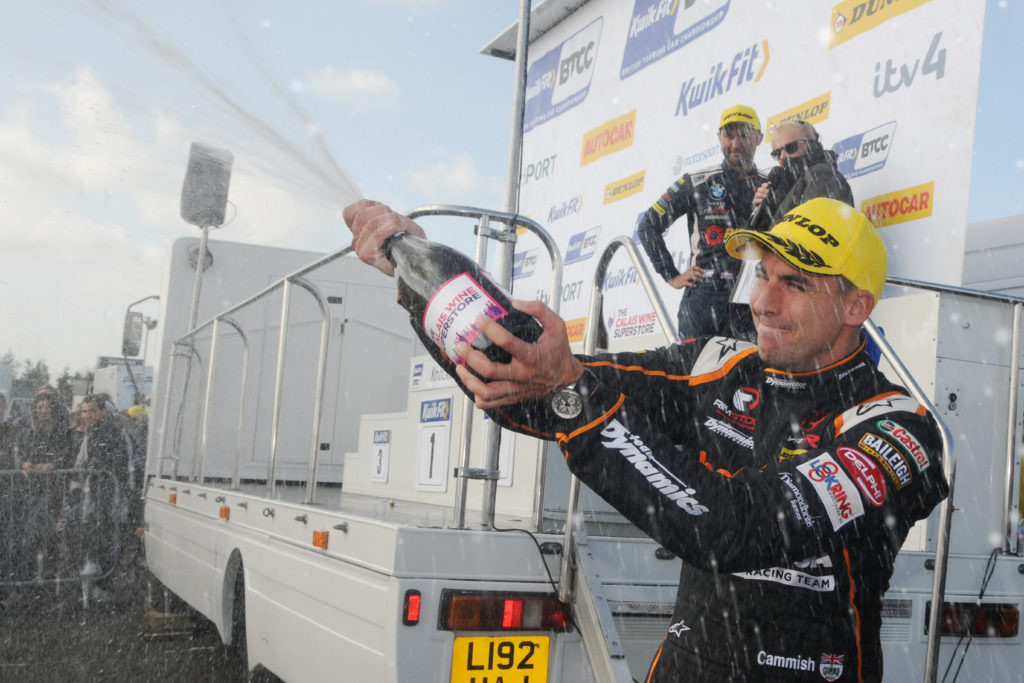 Race Starts: 27/27
Wins: 1
Podiums: 12
Fastest Laps: 3
Poles: 0
Qualifying Average: 4.44
Laps Completed: 508/508
Laps Led: 6
Bonus Points scored: 4
Championship points: 281 (-16)
Dan Cammish admitted that his Silverstone weekend 'hadn't been very nice' but the Team Dynamics driver still came away from the penultimate meeting of the year having moved into second place in the standings.
Cammish's challenge has developed in a similar way to Turkington's twelve months ago, with the Honda driver having taken just one win all year – but the recently re-signed racer has backed it up with more podium finishes than anyone else.
In the early stages of the year, Cammish found himself off the pace but since the summer break, a impressive run of form has seen him roar back into contention having taken up the mantle of leading Honda's title challenge.
Overturning a 16 point advantage won't be an easy task as he chases a maiden title, but the FK8 Honda Civic was the car to beat in the same event last year where Cammish stormed to victory in races one and two.
Should there be a repeat this time around, and should Turkington again find the going more difficult, then it could well be the outgoing Jack Sears Trophy driver who walks away with the biggest prize…
"It's not a million miles away, 16 points," he said. "If you'd said that in the middle of the season, I wouldn't have believed you. The team have done great, I've been consistent and we've put up a fight. The BMW is the fastest thing out there when it's like for like – they've done a fantastic job. But they're still scrabbling around trying to get the job done and I'll keep hanging in there and make myself a nuisance.
"We go now to a track I love in a car that suits it, and which served me well last year with two wins. I have everything to gain and very little to lose."
Andrew Jordan: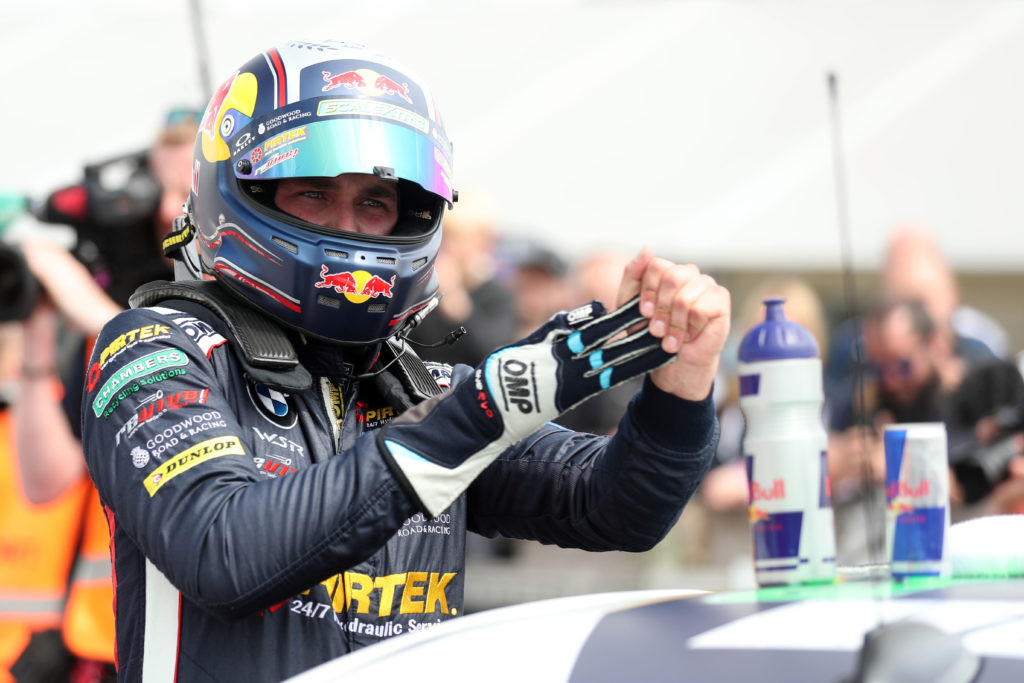 Race Starts: 25/27
Wins: 6
Podiums: 10
Fastest Laps: 3
Poles: 1
Qualifying Average: 7.22
Laps Completed: 423/508
Laps Led: 87
Bonus Points scored: 11
Championship points: 280 (-17)
For Andrew Jordan, the season finale has taken on added importance as the departure of title sponsor Pirtek after one of the longest partnerships the series has ever seen means there are question marks over whether he will be back on the grid next year.
Work is ongoing behind the scenes to determine whether the 2013 title winner will have a drive, but if this weekend does prove to be his swansong in the series, could there be a better way to go out than with a second title to his name?
There is no doubting that Jordan and the BMW 330i M Sport have been a strong package this season, with six wins being more than anyone else and the 30-year-old also topping the stats in terms of laps led through the course of the year.
They are stats that are all the more impressive considering that he failed to start two of the three races at Donington Park after his race one accident – an accident that has left him playing catch-up ever since.
Missing those two races means Jordan has a better points per race ratio than any of the other contenders – and he'll be hoping that that doesn't end up as a stat that shows what might have been…
"Since Donington Park, I've pushed hard to get back into contention for the title and we now go to Brands Hatch with a chance of lifting the championship," he said. "It won't be easy by any means, but history shows that anything can happen when it comes to the final weekend of the season and it certainly isn't over.
"Brands Hatch is a fantastic circuit on which to hold the final round and always delivers drama. It's a circuit where I think the BMW will be strong, and when things are as close as they are, the fact that I'll be carrying a little bit less ballast will hopefully work in my favour.
"My aim is to try and qualify well so that I'm out of the 'danger zone' on race day, and then I'll be giving my all to fight for wins and as many points as possible; that's all I can do.
"I'm looking forward to taking to the track in Pirtek colours one final time this weekend. It would be a fitting way for us to end our time together with another championship and I'll be doing everything I can to try and make it happen."
Josh Cook: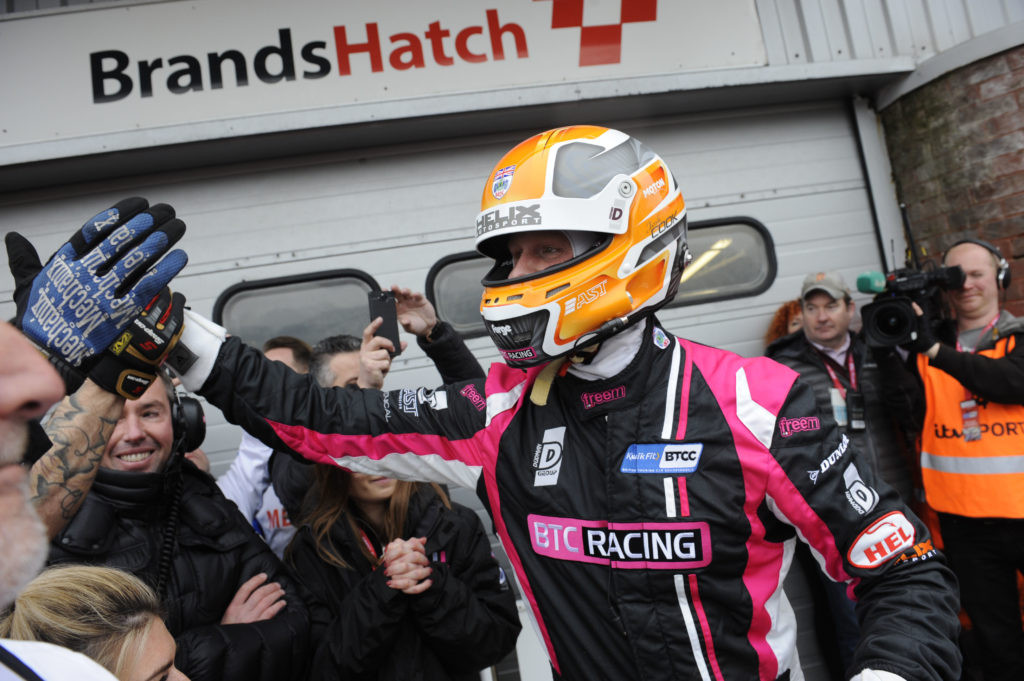 Race Starts: 27/27
Wins: 3
Podiums: 7
Fastest Laps: 2
Poles: 0
Qualifying Average: 12.22
Laps Completed: 502/508
Laps Led: 74
Bonus Points scored: 7
Championship points: 263 (-34)
The numbers would suggest that Josh Cook is more of an outsider to secure the title this weekend – but don't go telling the BTC Racing driver that fact….
Since making the most of an inspired tyre choice to win the first race of the season on his debut in the FK8 Honda, Cook has been there or thereabouts in the championship standings and has been a regular contender for podium finishes, with seven to his name being a new personal best for a season.
Having also surpassed his previous best points score with three races still to run, Cook goes into the weekend with nothing to lose in terms of the overall championship and can perhaps afford to take a few more risks than the three men ahead.
He does however also need to consider the Independent championship, which he leads ahead of Rory Butcher, but going into the weekend, his focus very much remains on the main prize.
"I'll be getting my elbows out and my eyes are solely on the drivers' standings at the minute," he said. "We've seen what happened at Silverstone with Tom Ingram getting two wins and I'm not just a mathematical option at the minute; I'm still in with a good shout.
"We'd have to have a stonking weekend and rely on others having a bit of bad luck but we've got two cars in this team that went well around Brands last year, so we've got to make the most of it.
"Brands is a new weekend and a fresh start again. It's going to be one hell of a showdown."
One thing Cook will need to do at Brands however is qualify higher up the grid – as he currently has the worst average of the title contenders…
Tom Ingram: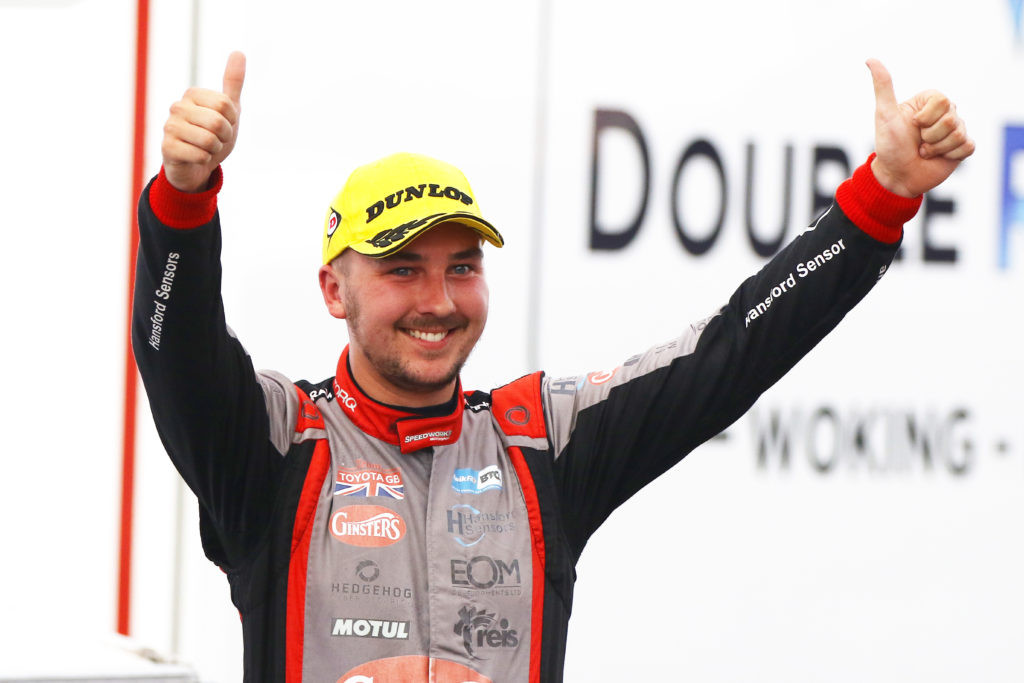 Race Starts: 27/27
Wins: 4
Podiums: 4
Fastest Laps: 1
Poles: 1
Qualifying Average: 8.56
Laps Completed: 498/508
Laps Led: 67
Bonus Points scored: 7
Championship points: 236 (-61)
You're unlikely to find many people rushing down to the local bookies to put a bid on Tom Ingram lifting a first championship title this weekend, but that isn't something that is likely to bother the rank outsider for overall honours.
For Ingram to even be in the mix is impressive in itself, with Speedworks having taken on the challenge of developing a whole new car this season and having had to do so as a single-car outfit – unable to try alternative set-ups on multiple cars and benefit from feedback from different drivers in the same way Dynamics and WSR have in recent years.
Doubling his win tally for the season at Silverstone brought Ingram into contention and he did that thanks to the ever-improving pace of the Corolla.
It has taken time for both team and driver to extract the maximum from the car, and there is still work to be done, but the improvements across the season have been clear to see and with nothing to lose, it'll be all-out attack through the final three races to see where Ingram can end up in the standings.
"Given where we were back at the start of 2019, I'm absolutely made up to be heading to Brands GP still in the reckoning for the third year in a row, especially in a series as ultra-competitive as the BTCC," he said. "Obviously we're rank outsiders given the points situation, but it's never over until it's over and we will push right to the very end.
"We've definitely turned a corner over the last few race weekends, and to enter the final event inside the top five in the championship is something we can be very proud of as a team. We know the areas we want to work on this weekend, and I think we're in a really exciting position now, with plenty more still to come from the Corolla.
"We go to Brands all guns blazing and in full-on attack mode, so let's see where that leaves us when everything shakes out on Sunday afternoon…"
The Rest: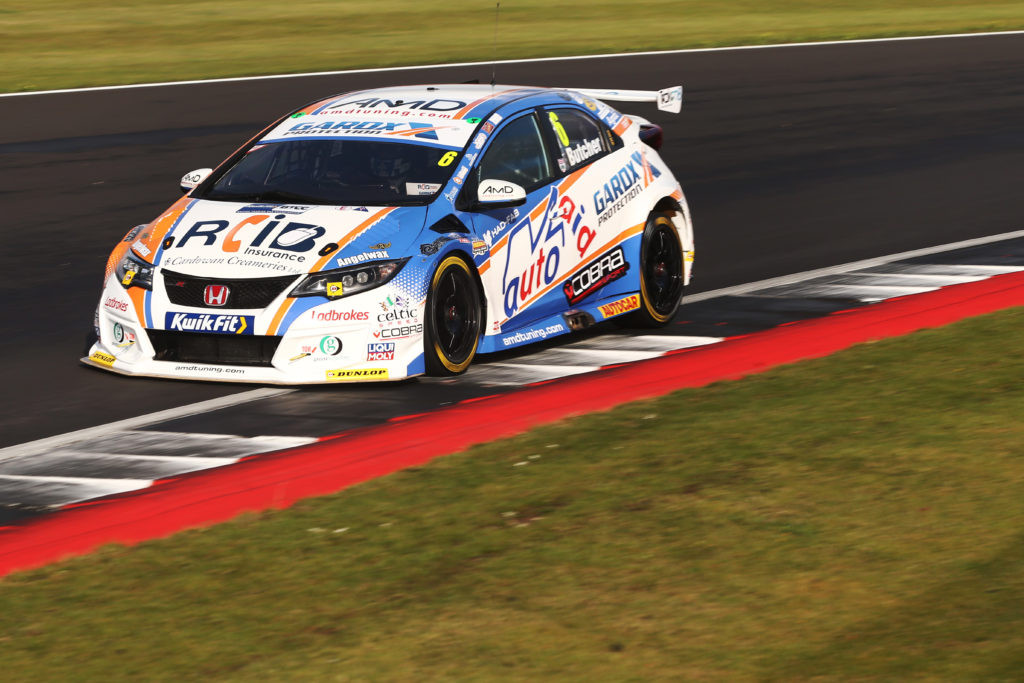 Aside from the overall battle, there are plenty of more titles still to be won over the course of the Brands Hatch weekend.
BMW lead Honda by 36 points, with a maximum of 111 still available, in the race for the Manufacturers' title whilst Halfords Yuasa Racing has the edge over Team BMW in the Teams' Championship.
Cook's lead over Butcher for the Independent title sits at 22 points with 60 still available, although it is Butcher's Cobra Sport AmD squad that is four ahead of Cook's BTC Racing team in the Independent Teams' standings – with Motorbase having a similar chance of success as Ingram has in the overall title fight.
When it comes to the Jack Sears Trophy, Butcher – who has led since Brands Hatch – holds a lead of eleven points over Tom Oliphant, with 60 still to play for.