Facts and figures from a decade in the BTCC: The Drivers
As the New Year rolls around and a new decade begins, it seemed like the ideal time to reflect on what has been a strong ten year period for the British Touring Car Championship.
Over the course of the past decade, the series has celebrated a major anniversary, introduced new regulations, crowned six champions and seen countless records broken over the course of 300 races that have – for the most part – been packed with drama and action.
In the first part of a two-part feature, we look back at the key facts regarding the drivers who have done battle over the past decade – starting with the champions…
Title winners: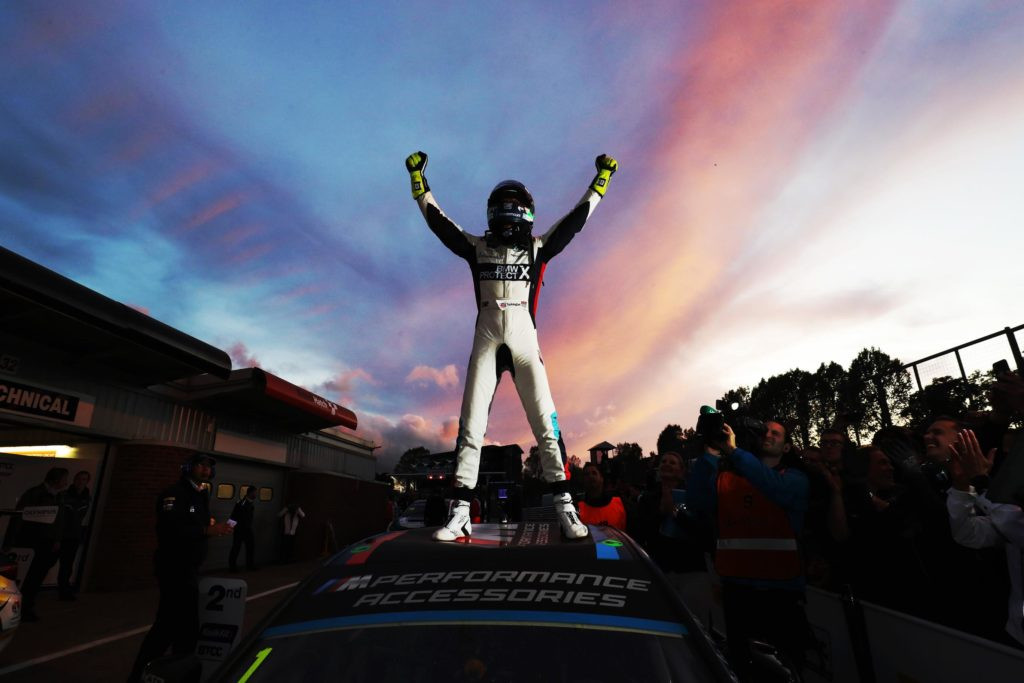 Over the course of the decade, six drivers secured the overall BTCC title – with four of those six earning the crown for the first time.
Jason Plato's second title kicked off the decade as he beat Matt Neal to the championship title in his Chevrolet Cruze but Neal turned the tables twelve months later as he took title number three in his Honda Civic.
That would be the final title win for an S2000-spec car, with Gordon Shedden's first title in 2012 being the first for an NGTC machine. Andrew Jordan's 2013 success then made it three-in-a-row for Honda.
Colin Turkington ended the Honda run in 2014 as he took his second title for WSR but the introduction of the Civic Type R in 2015 allowed Shedden to not only reclaim the title, but then become the first driver to defend it since Fabrizio Giovanardi back in 2007/08.
Ash Sutton's maiden title in 2017 for Team BMR came on the back of an astonishing recovery from a poor start, with the decade ending with Turkington firmly on top after back-to-back titles moved him level with Andy Rouse on four titles.
Championship points: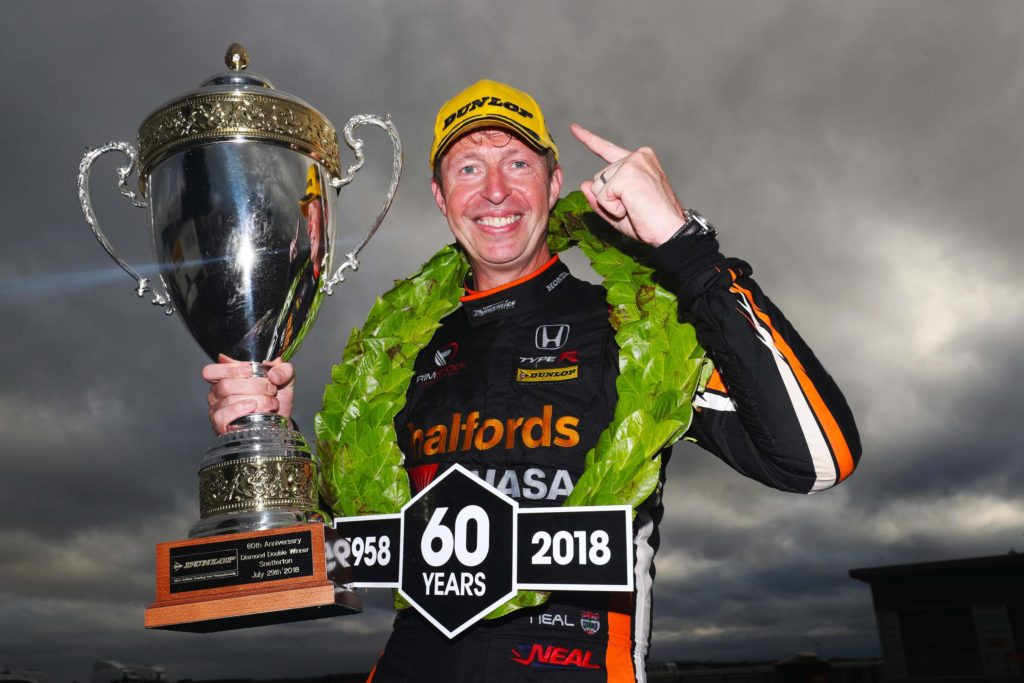 With grid numbers on the increase, particularly once the NGTC rules had become established, there was no shortage of interest amongst drivers who wanted to race in the BTCC across the past decade – and a grand total of 112 would take their place on the grid between 2010-19.
Only four of those 112 competed in every season, with Matt Neal scoring the greatest number of points across the decade – adding 2,726 to his career total.
The fact that Neal emerged on top was down in no small part to the disappointing spell that arch rival Plato suffered at the wheel of the Subaru Levorg, with Plato ending the decade just 66 points behind. Astonishingly, the same gap – 66 – split Plato and Jordan, with the 2013 champion finishing up third on the list.
Shedden's total of 2,579 was impressive considering it was scored across two fewer seasons that the drivers ahead of him, whilst Turkington needed just seven seasons to become the only other driver to break 2,000 points.
Rob Collard, the fourth driver to race each season, rounds out the top six with 1,936 points scored.
In total, 88 of the drivers to race in the series would score points although Derek Palmer Jr has a negative career total to his name thanks to points penalties. Mark Howard also has a minus score to his name for the same reason.
Top 10:
Matt Neal – 2,726
Jason Plato – 2,660
Andrew Jordan – 2,594
Gordon Shedden – 2,579
Colin Turkington – 2,355
Rob Collard – 1,936
Mat Jackson – 1,863
Adam Morgan – 1,550
Sam Tordoff – 1,467
Tom Ingram – 1,361
Race wins: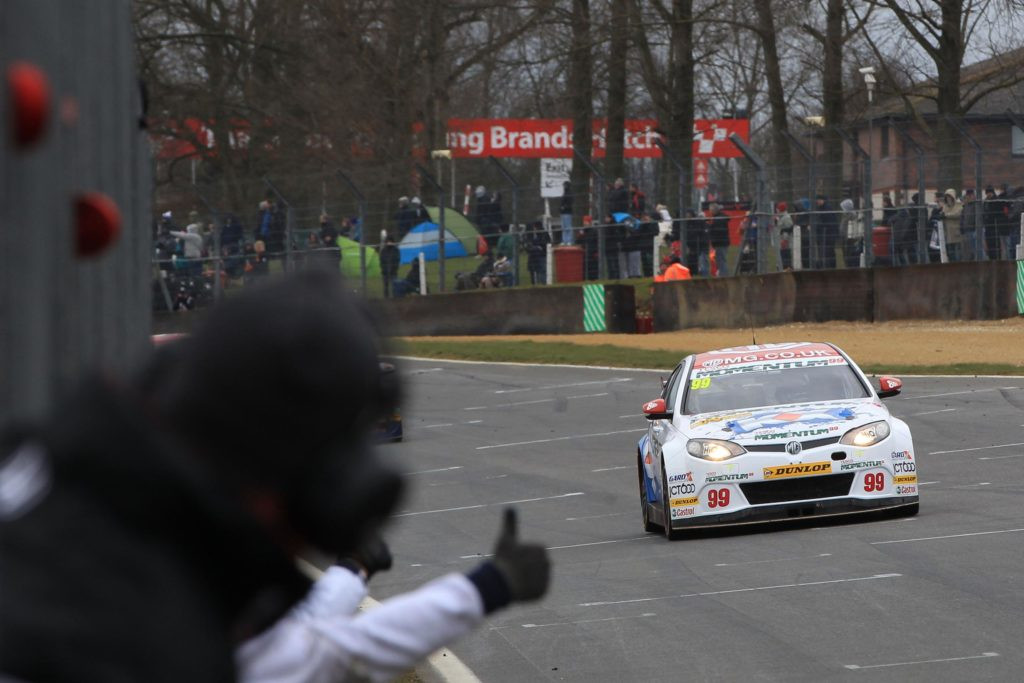 Given his record of winning more races in the series than anyone else, it should come as little surprise that Plato was the most successful driver of the decade in terms of wins – even if he would only take one championship title.
Across the 300 races, he secured an impressive 44 wins for RML, Triple Eight, BMR and Power Maxed Racing, with eight victories in both 2011 and 2013 equalling the most wins in a season through the decade.
Plato would win in nine of the ten seasons, the only exception being 2018; which was very much the Annus horribilis of his long and successful career.
Behind Plato, triple champion Shedden secured second spot thanks to his 38 wins for Honda – finishing just six shy of top spot despite his departure from the series to join the WTCR grid at the end of 2017.
It also meant the Scot won more races than former team-mate Matt Neal, who sits equal third with Turkington on 32 wins. It's certainly worth noting however that whilst Neal raced in the series across the decade, Turkington only rejoined the grid in 2013 after three seasons away following his maiden title win in 2009 – making his record all the more impressive.
Like Plato and Neal, Jordan was a winner in nine of the ten seasons as he secured 26 race wins, with Mat Jackson's 20 wins allowing him to round out the top six drivers.
In total, 34 drivers would secure a race win over the course of the decade.
Top 10:
Jason Plato – 44
Gordon Shedden – 38
Matt Neal – 32
Colin Turkington – 32
Andrew Jordan – 26
Mat Jackson – 20
Ash Sutton – 14
Tom Ingram – 13
Rob Collard – 11
Sam Tordoff – 8
Podiums: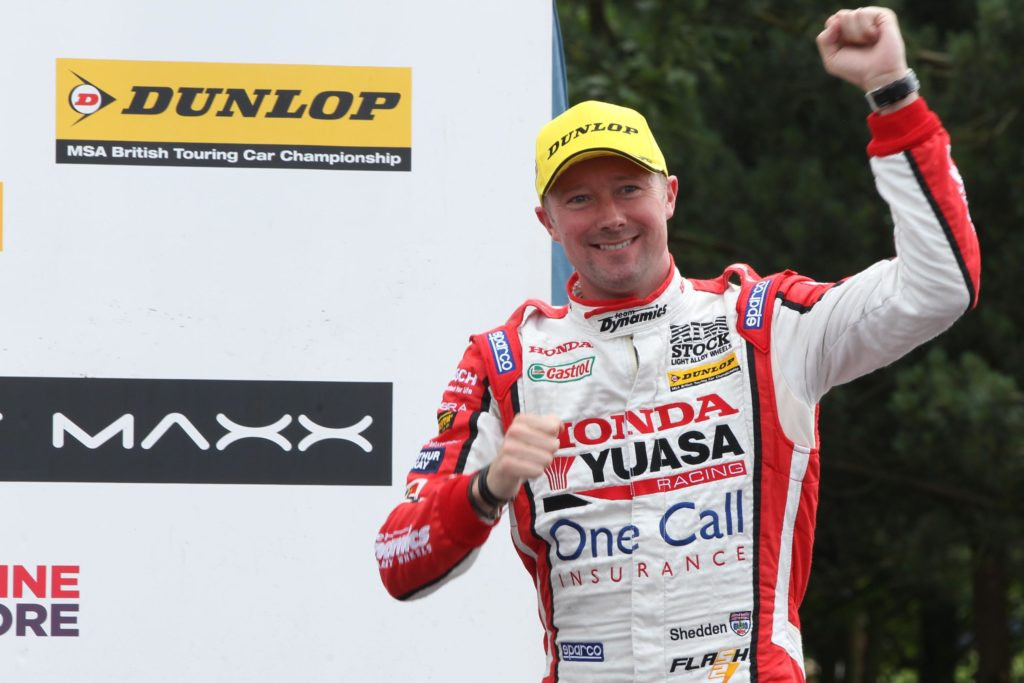 Although clear when it comes to race wins, Plato doesn't hold the accolade for most podiums across the decade – although it's a close run thing.
Only scoring eight podiums across the final three seasons of the decade, having hit double figures in the other seven, was ultimately the key factor and a total of 98 podium finishes left him one behind Shedden.
For the Scot to top the rankings from only eight seasons is an impressive feat and is a mark of how successful his time in the series was. His 18 podiums in 2013 was the highest single season score of the decade – even if it couldn't stop Jordan from taking the title.
Former team-mate Neal slotted into third with 92 podiums to his name before a small gap back to Turkington in fourth.
Special mention is also due for Sutton in ninth from just four seasons – thanks in no small part to his impressive record during his title winning season.
In total, 46 drivers would take to the podium over the course of the decade.
Top 10:
Gordon Shedden – 99
Jason Plato – 98
Matt Neal – 92
Colin Turkington – 78
Andrew Jordan – 68
Mat Jackson – 53
Rob Collard – 51
Sam Tordoff – 32
Ash Sutton – 31
Tom Ingram – 30
Pole Positions: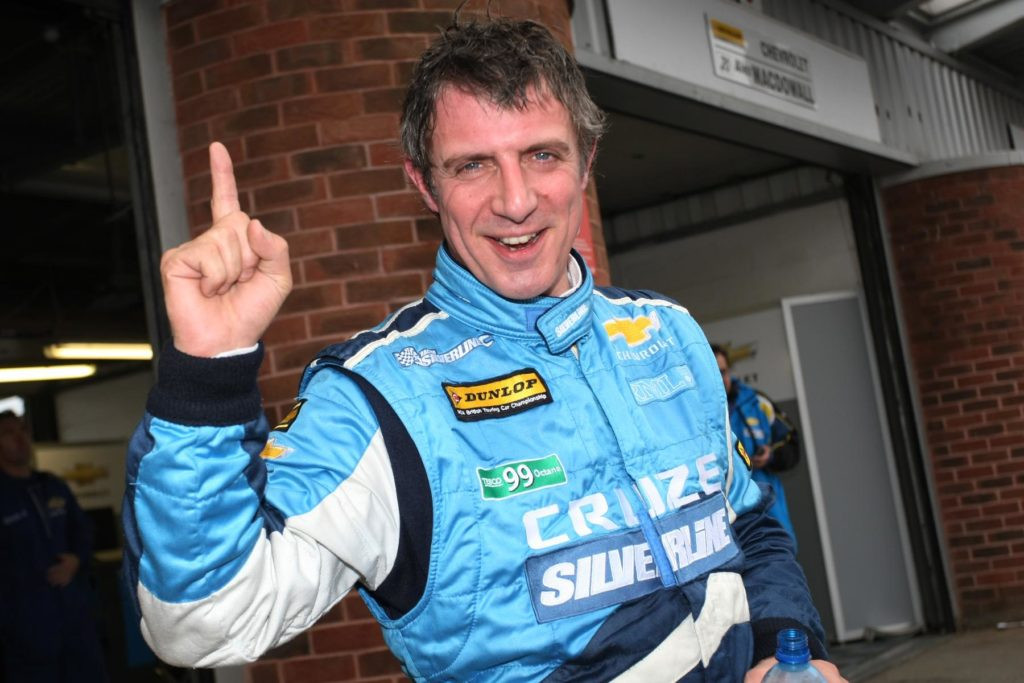 That man Plato tops the stats when it comes to the number of poles across the decade, picking up a grand total of 22 – twice the number of anyone else. The majority of those came during the first half of the decade, with his results in the MG in particular being impressive.
Plato scored his poles across nine seasons, with no-one else managing to secure a pole in more than five seasons – including Turkington, who was second on the list with eleven. Neal and Sam Tordoff both scored seven, with a trio of drivers behind on six.
The 101 pole positions (an anomaly caused by the additional Diamond Double qualifying session last year at Snetterton) were spread around between 26 drivers.
Top 10:
Jason Plato – 22
Colin Turkington – 11
Matt Neal – 7
Sam Tordoff – 7
Jack Goff – 6
Andrew Jordan – 6
Gordon Shedden – 6
Tom Chilton – 5
Ash Sutton – 5
Tom Ingram – 3
Mat Jackson -3
Tom Onslow-Cole – 3
Fastest Laps: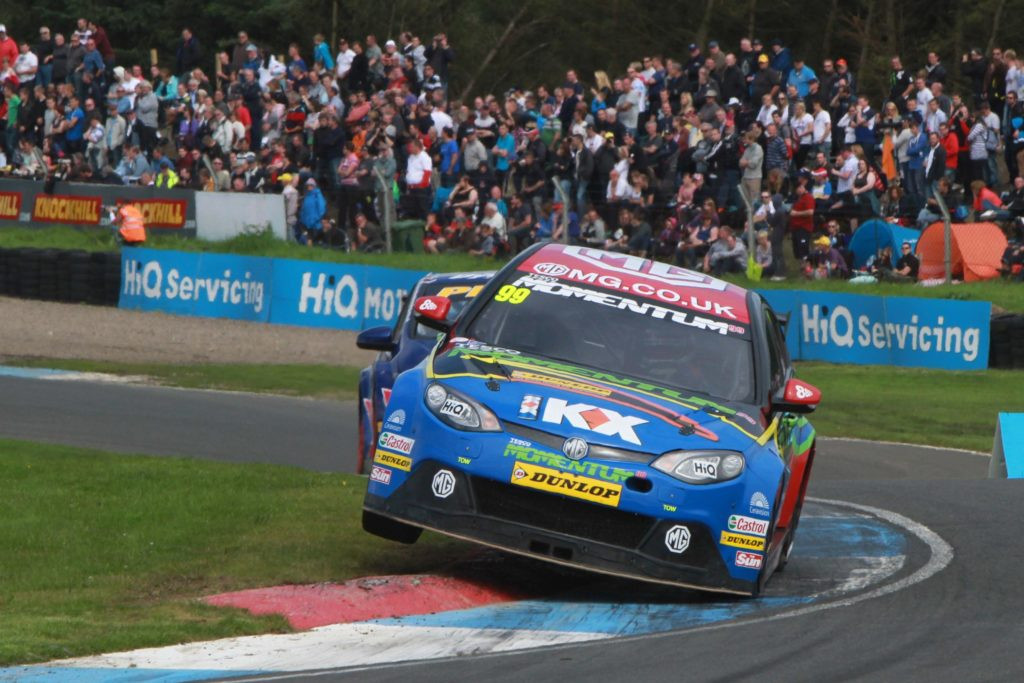 Plato is again the man to beat when it comes to fastest laps, with a grand total of 37 across the decade – scored across nine seasons (the missing year being 2018).
That figure is only one clear of Turkington however, despite the fact that the Northern Irishman raced in three fewer seasons across the decade. The eleven fastest laps he scored in 2014 en-route to his second title was the best of any driver.
The fact that drivers like Shedden, Neal and Jordan feature highly in the rankings should come as no surprise, but there are a number of 'less fancied' runners amongst the 42 drivers to have scored a fastest lap during the decade – including Hunter Abbott and Martin Depper.
Top 10:
Jason Plato – 37
Colin Turkington – 36
Gordon Shedden – 34
Matt Neal – 22
Andrew Jordan – 19
Mat Jackson – 17
Sam Tordoff – 13
Adam Morgan – 13
Rob Collard – 11
Tom Onslow-Cole – 11
Race Laps: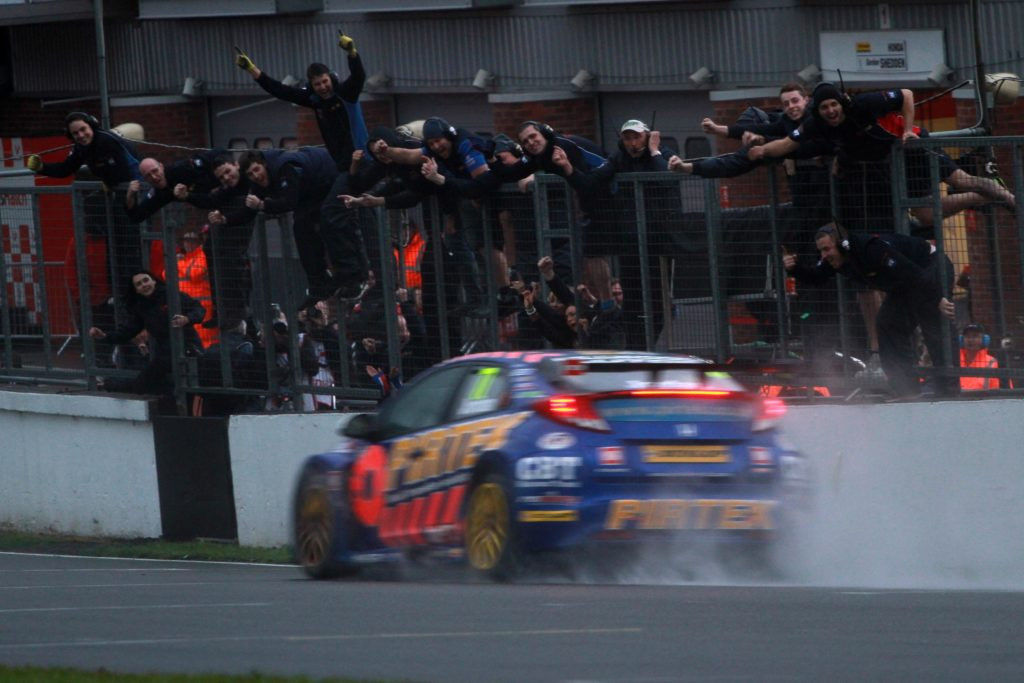 Across the decade, there were a total of 5,575 racing laps across the BTCC's 300 races and three drivers managed to complete more than 5,000 of them – which is something of a remarkable feat to achieve.
Jordan topped the figures having completed 5,210 laps, ending up just under 100 laps clear of Plato who wracked up 5,116. Plato and Neal have been close rivals throughout their careers and over the course of the decade, there was just seven laps between them in terms of laps completed – with Neal managing 5,109.
Collard, the only other driver to contest every season, slotted into fourth spot ahead of three drivers – Shedden, Morgan and Mat Jackson – who competed in eight seasons.
Only three drivers – James Nash in 2011, Mat Jackson in 2014 and Adam Morgan in 2015 – completed every lap in a season.
15 drivers completed fewer than 100 laps as they took part in a handful of events, with former champion James Thompson and WTCC title winner Rob Huff alongside less familiar names like Barry Horne, Tom Barley and Aaron Mason.
Top 10:
Andrew Jordan – 5,210
Jason Plato – 5,116
Matt Neal – 5,109
Rob Collard – 4,740
Gordon Shedden – 4,269
Adam Morgan – 3,935
Mat Jackson – 3,901
Colin Turkington – 3,674
Rob Austin – 3,508
Jack Goff – 3,342
Laps Led: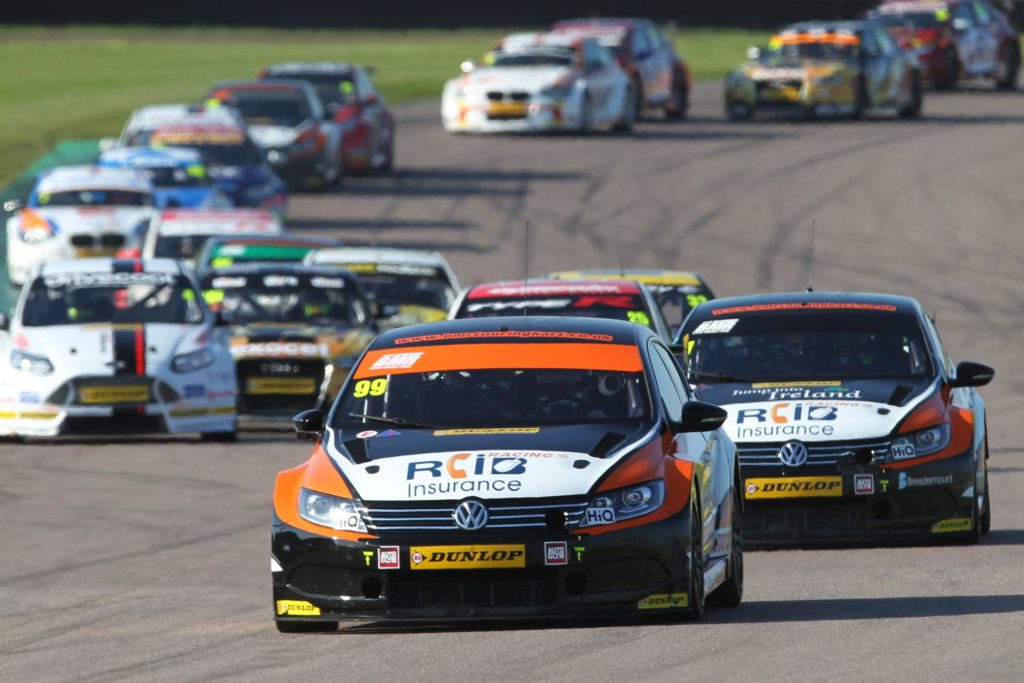 Over the course of the past decade, a total of 46 drivers were able to lead a lap in the BTCC and there is little surprise that Plato comes out on top – with a total of 821 being just shy of 15% of the laps completed across the ten year period.
The 168 laps Plato led in 2013 is the highest of the decade, seven more than Turkington managed in 2014. The Northern Irishman sits second in terms of laps led but is more than 250 laps behind – although that is from three fewer seasons.
Shedden takes third less than ten laps further back with a small buffer to Jordan, Neal and Mat Jackson.
Top 10:
Jason Plato – 821
Colin Turkington – 566
Gordon Shedden – 557
Andrew Jordan – 468
Matt Neal – 438
Mat Jackson – 421
Tom Ingram – 264
Ash Sutton – 224
Rob Collard – 215
Sam Tordoff – 202
Similar facts and figures from the perspective of the manufacturers in the series to follow in the New Year…
A full rundown of all the driver stats from the past decade can be found on the Inside BTCC website by clicking here.