Morgan Park added to finalised 2020 calendar
The TCR Australia series has finalised the 2020 calendar, with Morgan Park Raceway added as the fifth round of the season on July 3-5.
"Morgan Park will be a terrific location for the fifth round of the rebranded Shannons Motorsport Australia Championships in 2020," said Michael Smith, director of Shannons Motorsport Australia Championships.
"Together with the Southern Downs Regional Council and Morgan Park, we know this event will be a great success and we are extremely grateful to everyone at the Council for their support of this event.
"We can't wait to compete at Morgan Park next year and showcase some of the best Australian circuit racing for those in the Warwick region."
TCR Australia will race at the 2.9km version of the circuit that is located near Warwick in Queensland, Australia.
2020 TCR Australia calendar
March 12-15 Albert Park*
March 27-29 Sydney Motorsport Park
April 10-12 Bathurst
May 1-3 Winton
June 12-14 The Bend
July 3-5 Morgan Park Raceway
August 21-23 Phillip Island**
September 11-13 Sandown
November 13-15 Bathurst*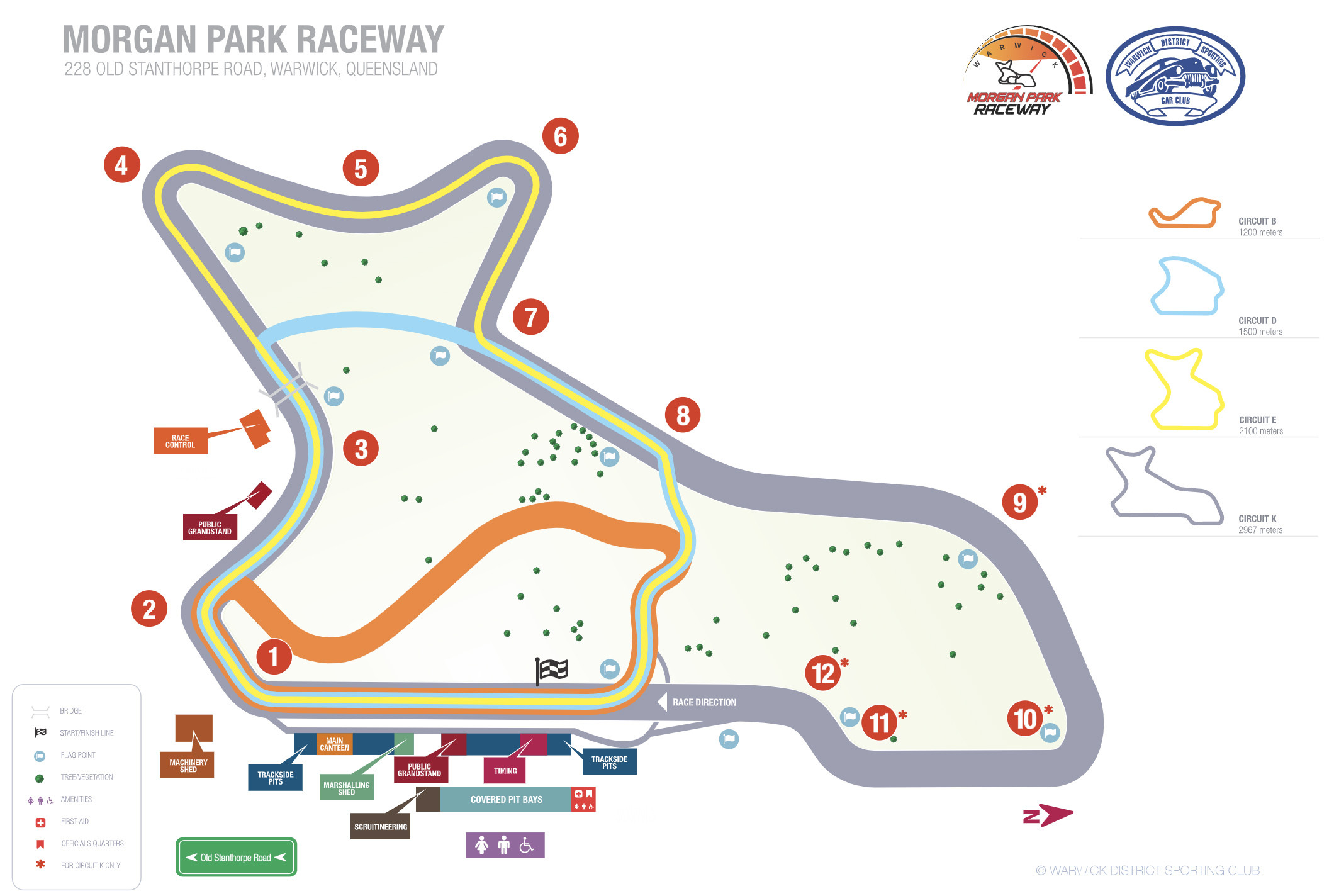 * = Non-scoring rounds
** = Subject to finalisation of commercial agreements with circuit