The Class of 2020: BMW 125i M Sport
With the British Touring Car Championship season not getting underway until July at least as a result on the ongoing coronavirus pandemic, we've decided to take a look at the different cars that are lining up on the grid this season.
With thanks to both the Touring Car Register and Inside BTCC, we're running down each of the 29 individual chassis on the grid by model so you can see exactly which cars will be doing battle once the racing action actually gets underway.
Next up, the BMW 125i M Sport being campaigned in 2020 by Team HARD and Team Parker Racing.
F23-2013-01: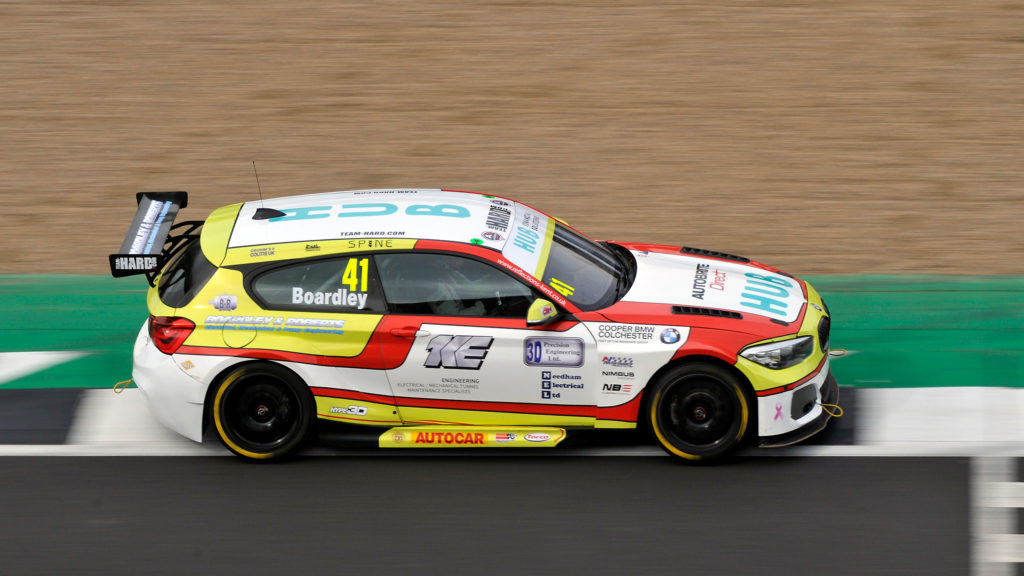 Driver: Carl Boardley
Debut: Brands Hatch Indy, 2013
Races: 173
Wins: 6
Podiums: 20
Poles: 1
Fastest Laps:: 10
Laps Led: 78
Points: 1,135
In terms of points scored, chassis F23-2013-01 is by far the most successful car on the 2020 grid and the only one to have scored more than 1,000 points.
In fact, only five NGTC cars have picked up more points than the very first BMW 125i M Sport built by West Surrey Racing, which debuted in the series back in 2013 in the hands of Nick Foster.
Foster would be at the wheel of the car for two seasons before it was taken over by Sam Tordoff in 2015, securing the first of its 20 podium finishes at Thruxton and a first victory at Oulton Park. With Tordoff moving into a new build car for 2016, F23-2013-01 was taken over by Rob Collard for the 2016 season, which is the year in which it would score its highest points tally of 278.
Collard would continue to race the car for the next two seasons, with son Ricky also driving the car in 2018 after his father was sidelined on medical grounds.
Having been unused in 2019 after WSR switched to the 3 Series, F23-2013-01 now returns to action in 2020 as the second 125i M Sport to run in privateer hands after being acquired by Carl Boardley during the winter.
F23-2013-03: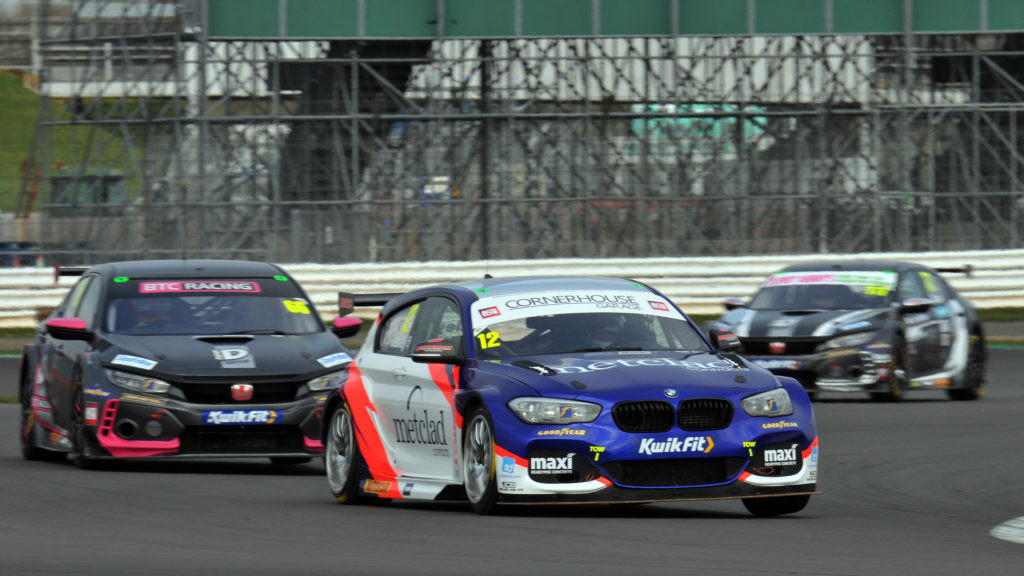 Driver: Stephen Jelley
Debut: Brands Hatch Indy, 2013
Races: 149
Wins: 5
Podiums: 17
Poles: 0
Fastest Laps:: 1
Laps Led: 68
Points: 752
Chassis F23-2013-03 was the third final car that was built by West Surrey Racing when it first introduced the 125i M Sport into the BTCC, and has completed the fewest races of those original three cars.
The car was originally driven by Rob Collard, who would take it to four race wins across three seasons, whilst it was also this car that was rolled in spectacular fashion at Silverstone after a clash with the Ford of Jack Clarke.
When Collard moved over into chassis F23-2013-01 following the introduction of a fourth 125i M Sport chassis ahead of the 2016 season, the car reverted to being WSR's spare car but was brought back into action for the 2017 season finale after Collard had another huge shunt at Silverstone that left F23-2013-01 extensively damaged.
The car wouldn't race at Brands Hatch however, with Collard being withdrawn from the race meeting after the two practice sessions.
For 2018, the car was sold on to Stephen Jelley and Team Parker Racing and went on to secure a fifth victory last year at Oulton Park, with Jelley set to race the car for a third successive season in 2020.
Coming next, the BMW 330i M Sport.