The Class of 2020: Volkswagen CC
With the British Touring Car Championship season not getting underway until July at least as a result on the ongoing coronavirus pandemic, we've decided to take a look at the different cars that are lining up on the grid this season.
With thanks to both the Touring Car Register and Inside BTCC, we're running down each of the 29 individual chassis on the grid by model so you can see exactly which cars will be doing battle once the racing action actually gets underway.
Next up, the Volkswagen CC being campaigned this season by Team HARD.
RML 131 01/13: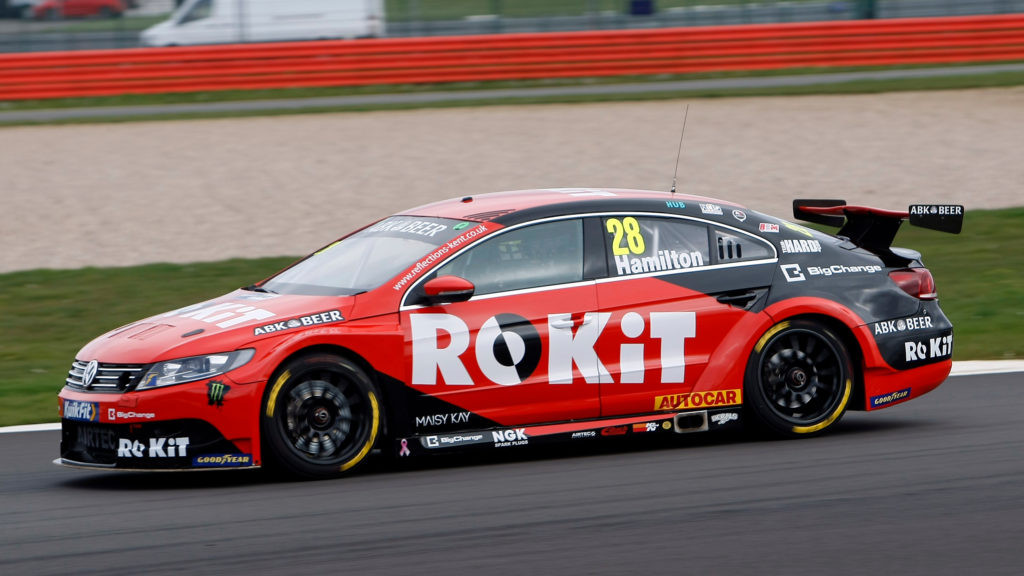 Driver: Nic Hamilton
Debut: Brands Hatch Indy, 2013
Races: 177
Wins: 0
Podiums: 9
Poles: 1
Fastest Laps:: 1
Laps Led: 0
Points: 451
RML 131 01/13 was the first Volkswagen CC to appear on the grid and is second to Jake Hill's Honda in terms of race starts, with 177 to its name since it debuted back in 2013.
The car was originally raced by Tom Onslow-Cole, who secured the first VW podium in more than 30 years when he secured a third place finish at Thruxton – one of three podiums he would score before the car was handed over to Andy Wilmot and Aiden Moffat for the final three rounds.
With the car moving from Team HARD to BMR for 2014, former champion Alain Menu took over at the wheel for 2014 and would race the car for the opening half of the season before switching over to RML 131 03/14, at which point Jack Goff took over for the remaining rounds.
Aron Smith then took over for 2015 and what would be the car's best season by far, with six podium finishes and 209 points being the best it has managed to date.
After a disastrous 2016 campaign in the hands of Mark Howard and BKR, the car returned to Team HARD for 2017 where it would be unused before being rebuilt ahead of 2018, with Michael Caine, Carl Boardley and Ethan Hammerton all spending time at the wheel.
Having been Boardley's race car for 2019, Nic Hamilton now takes over for 2020 with the car being adapted to deal with his disability over the winter.
RML 131 002/13: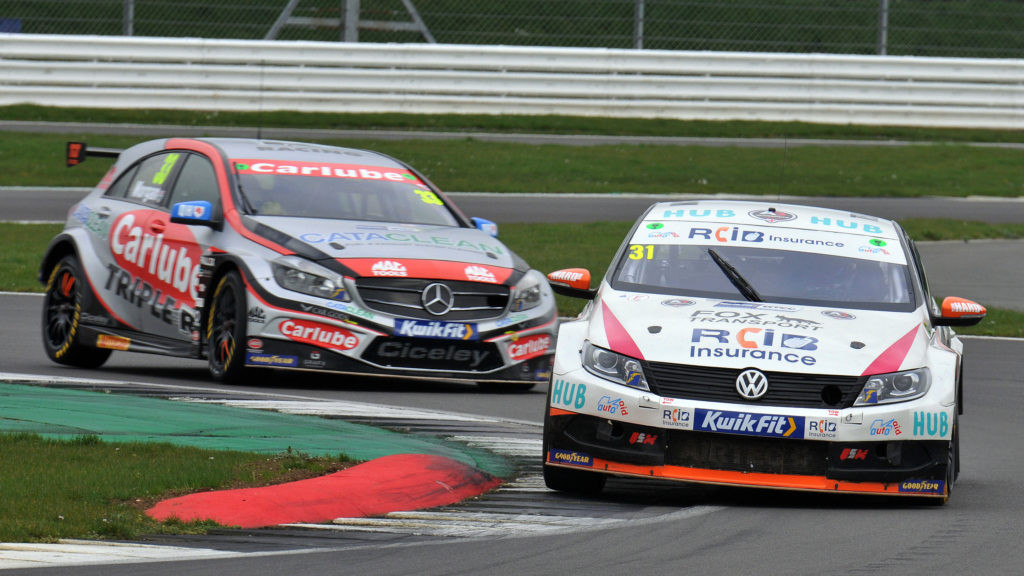 Driver: Jack Goff
Debut: Snetterton, 2013
Races: 156
Wins: 1
Podiums: 2
Poles: 0
Fastest Laps:: 1
Laps Led: 13
Points: 232
RML 131 002/13 was the second Volkswagen CC to appear on the grid and debuted with Team BMR in the second half of the 2013 season with team boss Warren Scott.
Aron Smith took over at the wheel of the car for the start of the 2014 season and secured the first win for the CC at Oulton Park before he moved over to RML 131 004/14 for the second half of the campaign, with Scott getting back behind the wheel of RML 131 002/13.
Scott and Alain Menu shared the car in 2015 before the chassis became BKR's spare car for the 2016 campaign.
Returning to action with Team HARD in 2017, RML 131 002/13 would be the race car of Jake Hill for the next season and a half before Dan Welch and Ollie Pidgley took over following Hill's departure.
Raced by Michael Crees last year, RML 131 002/13 becomes Jack Goff's race car for 2020 as he moves over from RML 131 004/14
RML 131 003/14: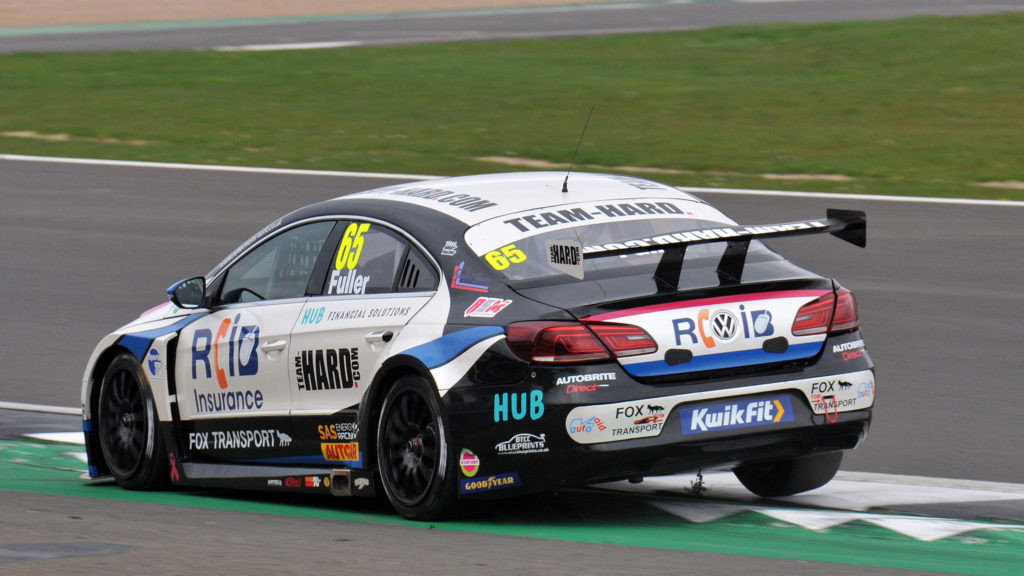 Driver: Howard Fuller / Mike Bushell
Debut: Snetterton, 2014
Races: 128
Wins: 6
Podiums: 12
Poles: 1
Fastest Laps:: 6
Laps Led: 104
Points: 509
RML 131 003/14 was one of two new cars to debut for the second half of 2014 with Team BMR and was firstly driven by Alain Menu as he switched from RML 131 01/13 from Snetterton onwards.
Jason Plato then got behind the wheel for 2015 and what would be the most successful season to date for one of the CC chassis, with six wins amongst ten podiums, 104 laps led and a score of 344 points – all four statistics being records for the model.
A spare chassis for 2016, the car then headed to Team HARD for 2017 where it was raced by Will Burns up to Silverstone, where a heavy accident ended his season early.
After two years with Bobby Thompson at the wheel, RML 131 003/14 is the the car that is due to be raced by Mike Bushell and Howard Fuller this season.
Coming next, the newbies.