Rory Butcher tops opening day of Snetterton test
Rory Butcher topped the times for Motorbase as the BTCC season resumed with the opening day of testing at Snetterton.
What would traditionally of been the mid-season Goodyear tyre test has instead become a second pre-season group test after the delays to the schedule as a result of the COVID-19 pandemic, with all 26 drivers now set to compete this season making the trip to the Norfolk circuit.
Despite being the cause of an early stoppage when his Ford Focus ST stopped on track on the exit of the pits, Butcher was soon up to speed in the all-new car and would post the quickest time of the day on his final lap prior to the lunch break.
A 1:56.540s lap was just under two seconds off Tom Ingram's 2019 pole time but still saw Butcher end up seven tenths of a second clear of Tom Chilton, who slotted his BTC Racing-run Honda into second spot ahead of Ingram's Toyota Corolla.
"Today has gone well and it's good to be at Snetterton will all of our competition," said Butcher. "The car has been really good straight out of the box. We just had a slight niggle this morning – an electrical issue that halted our first run – but since then it has gone really smoothly and we've worked our way through our plan."
With rain arriving in the afternoon, where Jack Goff was quickest in his Team HARD Volkswagen CC, it was the morning times that would ultimately prove to be quickest overall.
Jake Hill maintained the strong form he showed during the season launch in his FK2 Honda to go fourth for MB Motorsport on his only day of running, with Porsche Carrera Cup racer Esmee Hawkey taking over the car on Wednesday.
Dan Cammish in the leading Team Dynamics Civic Type R and Stephen Jelley's BMW 125i M Sport rounded out the top six.
Noticeably missing from the top of the timesheets were the two West Surrey Racing-run BMW 330i M Sports, which had planned to run during the afternoon and didn't chase quick times when the circuit was at its best during the morning.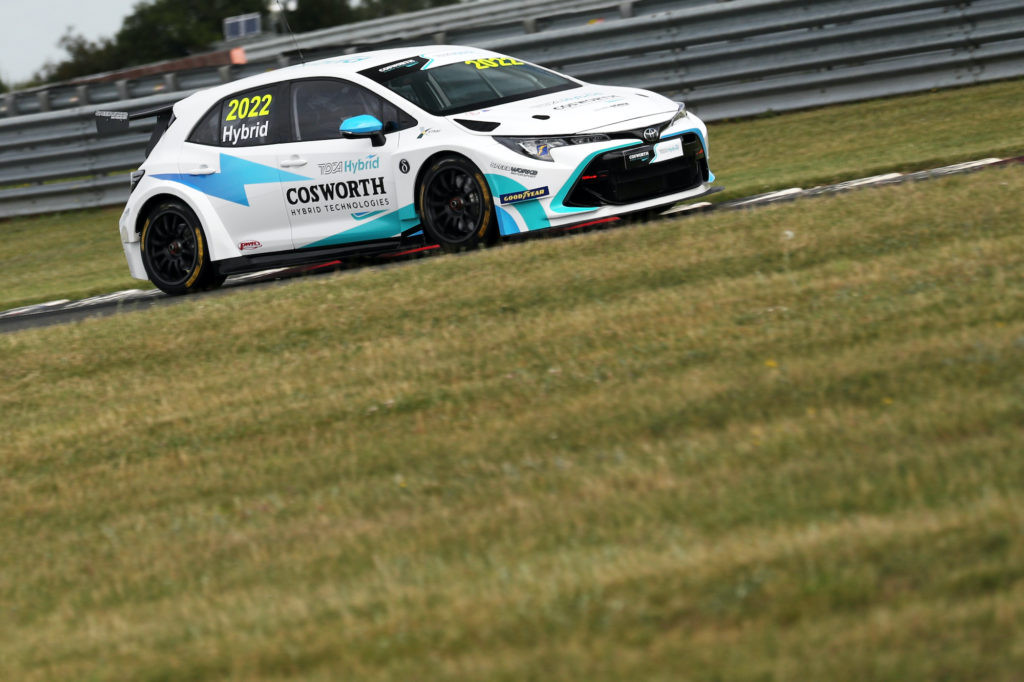 Also missing from the times altogether was the TOCA Hybrid Toyota Corolla, which appeared on track for the first time in the hands of development driver Darren Turner.
The car, being run by Speedworks on behalf of Cosworth, turned its first laps during the morning at the start of a test and development programme geared towards the introduction of the hybrid sytem into the series for 2022.
Testing continues on Wednesday with two further sessions.