Cosworth "extremely proud" as hybrid BTCC car makes track debut
Cosworth has declared itself "extremely proud" after the BTCC's hybrid development car hit the track for the first time this weekend at Snetterton.
Cosworth has been working on development of the TOCA Hybrid system that will be introduced into the series in 2022, with Speedworks having been appointed as official testing partner.
The two parties have worked together in recent months to integrate the system into a newly-built Toyota Corolla, which joined the rest of the BTCC field for the two-day Goodyear tyre test this week.
With former SEAT driver Darren Turner at the wheel, the car – which ran un-timed across the two days – was able to complete all the systems checks and tests that were planned, allowing Cosworth to cancel running that had been planned for Thursday.
News on further tests for the car will be announced in the coming weeks.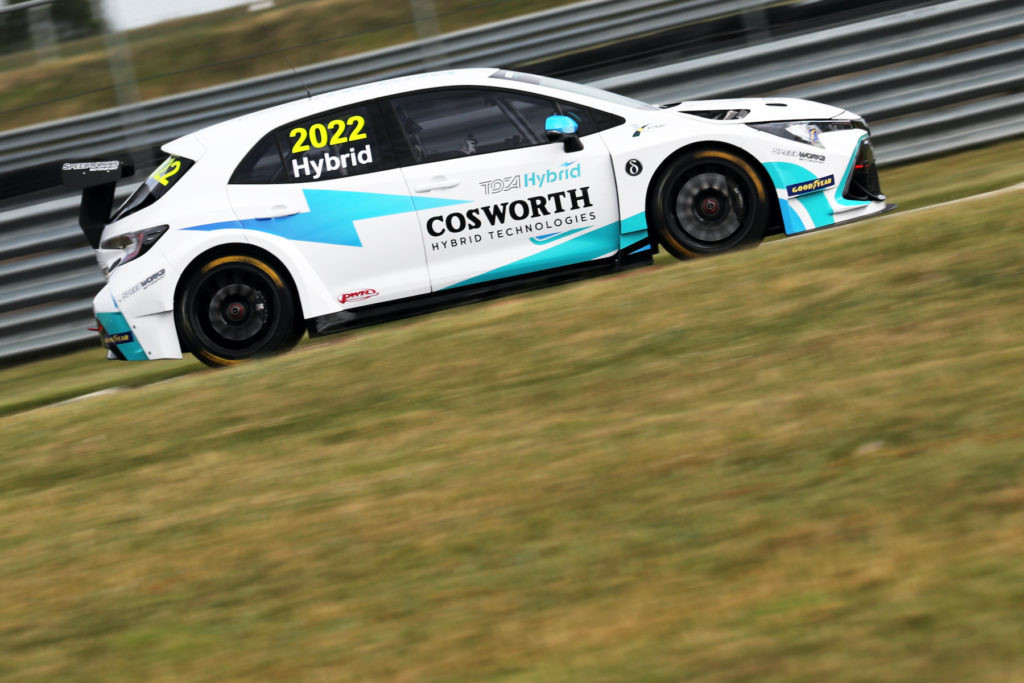 "It has been an extraordinary effort by Cosworth and all of our technical partners to get to this point – particularly in these challenging times – so this milestone is a proud moment," Neal Bateman, Cosworth Electronics Head of Support, said.
"We have completed a huge amount of systems checking at Snetterton. It's not just a new hybrid system for us; it's a new electronics package, with a new ECU and hybrid controller, as well as a new display on the car…it's all part of our next generation electronics that are going to be deployed at the same time as the hybrid technology in 2022.
"The initial test plan was to complete a number of short runs, followed by the checking of data and trying out different strategies. We are here to test, we are here to learn and here to find out what works and what doesn't as part of this extensive programme – the test has gone extremely well.
"We are at the very beginning of our development stage. The test has clearly not been about lap times at all, but about system verification and system testing, and ensuring that everything is working as it's supposed to be.
"Working with Darren has been great – he's extremely experienced and professional and has provided excellent feedback all week. It has been a successful few days and now we look forward to making more progress over the coming period."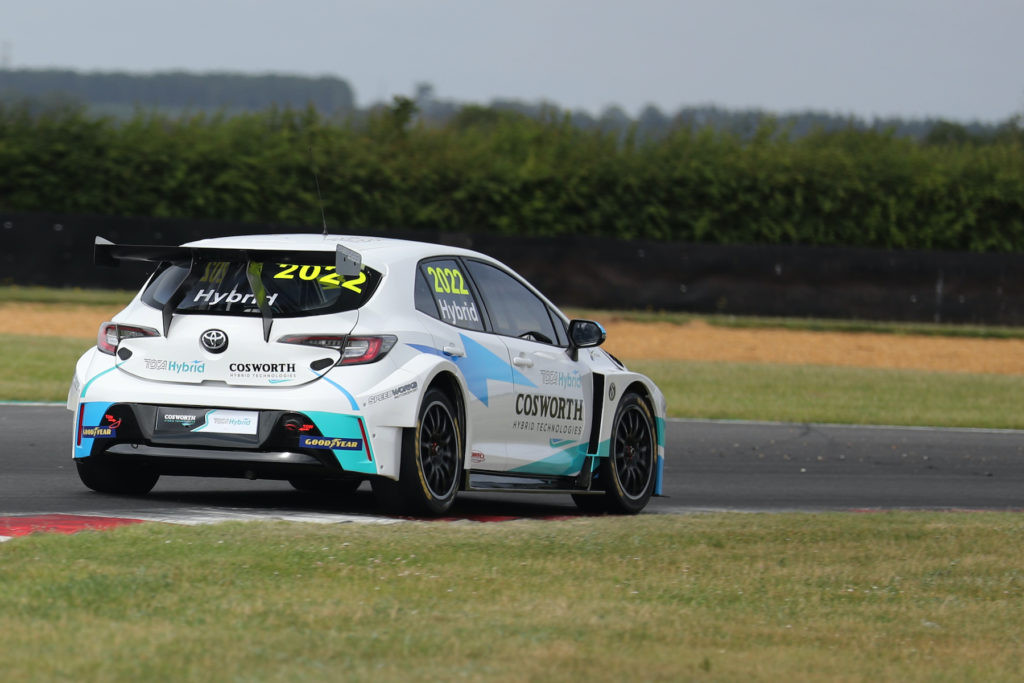 Turner meanwhile said he was proud to have been able to turn the first laps at the wheel of a hybrid machine.
"It is a great initiative and I am delighted to be a part of it," he said. "I fully aware it's an historic moment for the series and we are all delighted to have completed an extremely successful test.
"The BTCC is the biggest and best championship in the UK and it's right that it should be leading the way in this technology. The BTCC is leading from the front yet again, and this will be a great addition to the racing. We have regularly deployed the system on-track and it works really well – it will undoubtedly add an extra and exciting dimension to both the defensive and attacking aspects of the racing.
"We will of course be developing the system and integration further and further – this is just the beginning of the car's track life – and we'll be getting more and more miles in the car over the coming months. The project is going extremely well, it is on schedule and there is no need to rush things – every bit of information is vital at this point to ensure we have a robust system that enhances what the BTCC is all about, and I'm absolutely convinced we will achieve that.
"Personally, I've also loved being back in a BTCC car and remembering just how fun they are to drive."