Lachlan Mineeff opens up on expectations ahead of TCR Australia debut
This coming weekend marks the TCR Australia series debut of 18-year-old Lachlan Mineeff, a young gun based in the rural New South Wales town of Bowral, getting a crack in the second season of the Australian hot hatch championship after purchasing a Volkswagen Golf GTI TCR from Melbourne Performance Centre.
For the upcoming round at Phillip Island, which starts tomorrow, the Lachlan Mineeff Motorsport team will have help from MPC in the preparation of the car before it becomes a technical alliance afterwards with Mineeff hoping to compete in more rounds this year.
To be on the grid is the realisation of a dream which started back in 2019 when TCR Australia got underway at Sydney Motorsport Park but for Mineeff, various lockdowns and border closures meant he's had to turn to the virtual world of iRacing to prepare.
"Ever since I watched the first TCR Australia round at SMP in 2019, I followed the series with great interest and tried to put together a way to get into the series as a competitor," he told TouringCarTimes.
"About 12 months ago we put some groundwork together, and since then, worked really hard to put it together.
"(There's been) lots of iRacing! I haven't had the opportunity to test a TCR car before this weekend, and had my first sit in one yesterday (Wednesday), so we are are certainly in the deep end, they are very different from anything I have driven in the past, so coming up to speed with the car we will need to jump on quickly.
"I know a few drivers currently in the series so taking as much as I can from them, but MPC have been fantastic with their help before this weekend, and I can't thank them enough for that."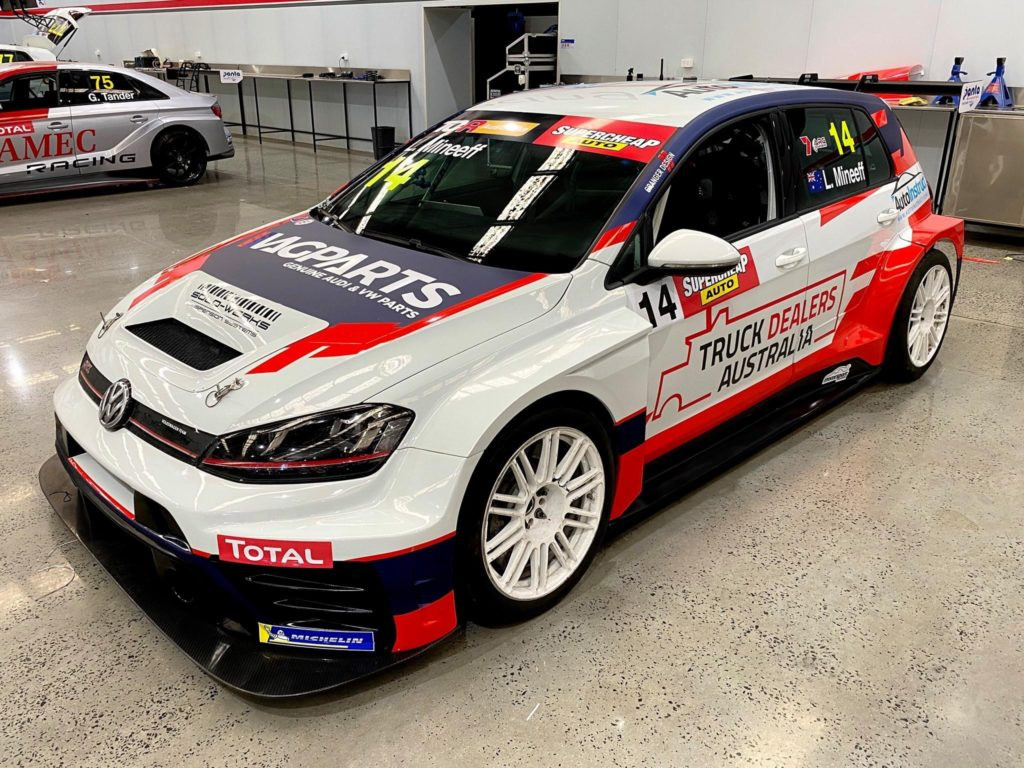 Unable to compete in a round of racing in any category during 2020, Mineeff has realistic expectations for Phillip Island but wants to fast-track his progress throughout 2021, committing to as many races as possible depending on the team's budget to eventually become a top five finisher.
"To cut laps and gain experience is our main goal, anything more than that is a bonus! We certainly can't be expecting to go and win the round, but we are looking to continually improve throughout the year, and by the end, there's no reason why we shouldn't be challenging in that top five," said Mineeff.
"We have purchased the car, so we are committing to as many rounds as we can post Phillip Island."
Friday and Saturday morning will have practice and qualifying at Phillip Island ahead of the three races across Saturday afternoon and Sunday. Mineeff will be one of two VW Golf drivers competing with experienced racer Chelsea Angelo driving the other entry under the MPC banner.