Team HARD reveals new CUPRA Leon
Team HARD has taken the covers off the new CUPRA Leon that it will introduce into the British Touring Car Championship for the 2021 season.
Tony Gilham's outfit will run four of the new cars during the year ahead, with Jack Goff, Aron Taylor-Smith and Glynn Geddie already confirmed as three of the drivers.
The CUPRA will replace the ageing Volkswagen CC that was retired at the end of the 2020 season, and has been designed with an eye on the hybrid regulations that will be introduced into the series from 2022 onwards.
Testing of the new car is set to start in the coming weeks.
"What a special day for the team, it's probably the biggest in our history," Gilham said. "It's been an incredibly tough few months with the ongoing Coronavirus pandemic trying it's best to slow down our build programme, but we are now ready to hit the track and put the new CUPRA Leon through its paces.
"To have the first hybrid ready BTCC car is a huge achievement for me and the team and something I am immensely proud of. To be the first puts us in a great position for the 2022 season as the BTCC races into a new era, it's all incredibly exciting.
"If the new car goes as well as it looks, we will be fighting at the sharp end this season."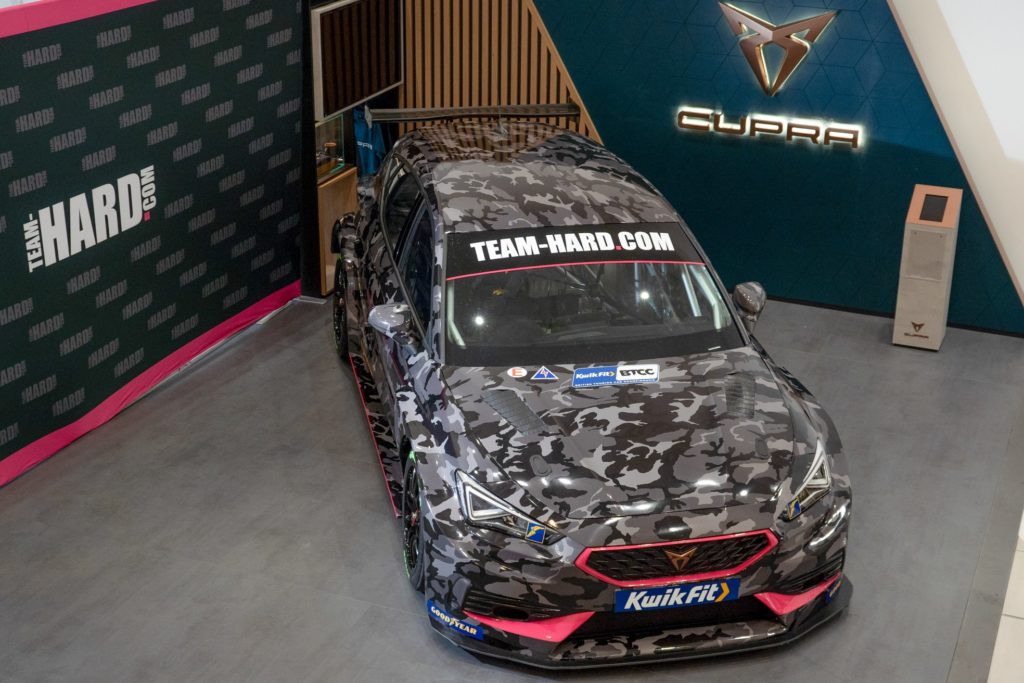 Having been part of the team for the past two years, winning at Silverstone in 2019, Goff admitted he was excited about the introduction of the Leon for the season ahead.
"The results over the last two seasons haven't reflected the hard work that Tony and the team have put in. This new project with the CUPRA Leon will provide us the platform to really stamp our authority on the BTCC as we move our way up the field. We are under no illusions it will be tough, but we are ready and more determined than ever to get the results we deserve out on track."
Taylor-Smith meanwhile, who returns to the series for the first time since 2017, was equally enthusiastic about the car.
"I think what impresses me the most about the new CUPRA is the attention to detail that Team HARD has put in," he said. "Every single component on the car has been designed with performance in mind, utilising some of the best engineers in the game. I have no doubt in my mind that this car will be a front runner after seeing it in person.
"From the outside, you can see how this car is the perfect fit for the BTCC. The wheelbase, the dimensions and even the bodywork are exactly what is needed for a car to be competitive in the series.
"I thought that I was already excited for the season but actually getting to see the car has taken this to a whole new level. It is, in my opinion, the best looking BTCC car on the grid and I can't wait to get out on track as early as next week to see what it is capable of."