Speedworks reveals 2021 Corolla
Speedworks has officially revealed the livery that it will run during the 2021 BTCC season ahead of the start of pre-season testing for the Toyota team.
The new-look will see Speedworks running in Toyota colours similar to those seen in both the World Endurance Championship and the World Rally Championship, with the team also expanding to run a two-car programme.
Rory Butcher will lead the line-up after his switch from Motorbase and insisted he couldn't wait to get behind the wheel at Donington Park later this week.
"I think the new livery is amazing!" he said. "It's typically Toyota, and it looks so cool with the red and black lines against a white background – it's unmistakably a member of the Toyota Gazoo Racing family. It will definitely stand out on the BTCC grid, and I'm so excited to be carrying such iconic colours this year.
"I've got to say, I've settled into the team very well. All the guys and girls have made me feel extremely welcome from the outset, and everybody is so focussed on the objective of fighting for the championship, pushing hard in every single area to ensure we really maximise our performance.
"I can't tell you how much I'm looking forward to the first test at Donington Park. I've been counting down the days ever since I signed up, and having raced closely against the Corolla over the past couple of years, I can't wait to climb behind the wheel for myself and discover what all the buzz is about!"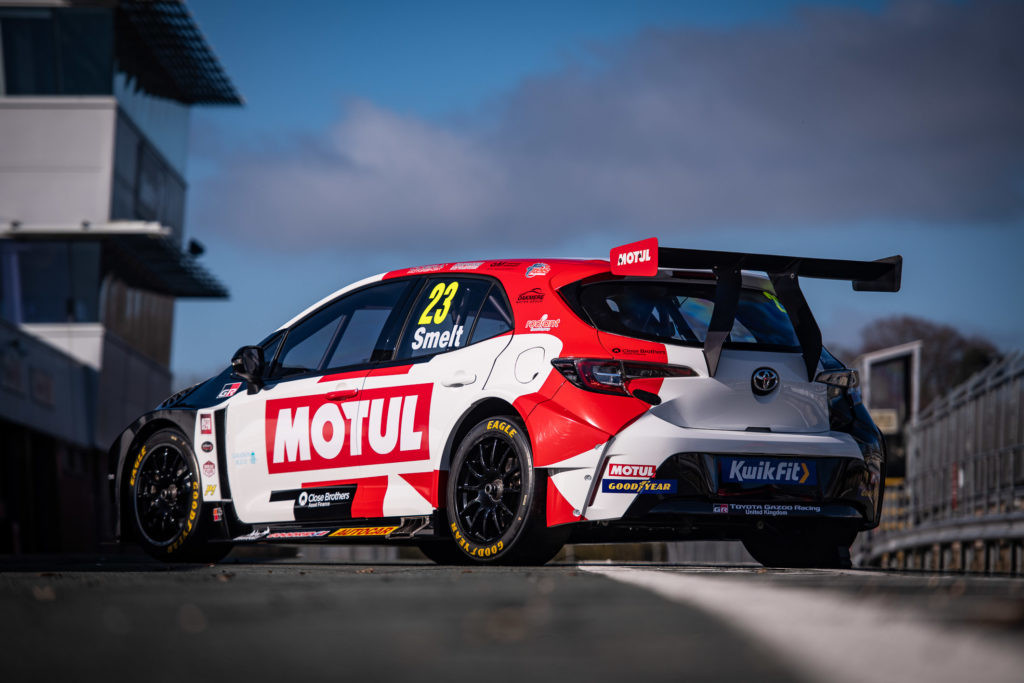 Team-mate Sam Smelt sampled the Corolla late last year but was also excited about getting pre-season running underway.
"I was at the team workshop when they were just starting the wrapping process, so it's fantastic to now see the Corolla up close in the flesh with my name on the side," he said. "I think it looks really striking and reinforces the team's ties with Toyota Gazoo Racing, a brand that has become synonymous with success in recent years. That's a really powerful association and great motivation for all of us.
"After testing the Corolla for the first time towards the end of last year on a wet and greasy day at Snetterton, I'm looking forward to hopefully benefitting from some proper running over the next few days and really familiarising myself with the car.
"I'm excited about getting into the groove and back into 'touring car mode' following a couple of years away – it feels a bit more real with every passing day."