Team HARD enjoys productive first test with new CUPRA
Team HARD pairing Aron Taylor-Smith and Jack Goff admit that they are excited by what is to come after sampling the new CUPRA Leon for the first time during testing at Brands Hatch.
The two-day test saw the team hit the track for the first running with the CUPRA, with all four drivers getting the chance to step behind the wheel.
Taylor-Smith joined Glynn Geddie for the opening day running as the car made its on-track debut, and the four-time race winner said he felt confident that the new package can make an impression when the racing action kicks off.
"Today was really exciting," he said. "Day one of testing is always more of a shake-down where we see if the cars run properly and you have to remember that the car hasn't done a lot of driving until this point.
"To me, we are not a million miles away already. The chassis feels good and there are only one or two easy improvements to make. I know it will be a very quick piece of kit.
"It's feels weird being back at the BTCC but I've settled in really quickly. I did think it would take me a few more days and to already be on the pace is good.
"I'm really excited for what's to come."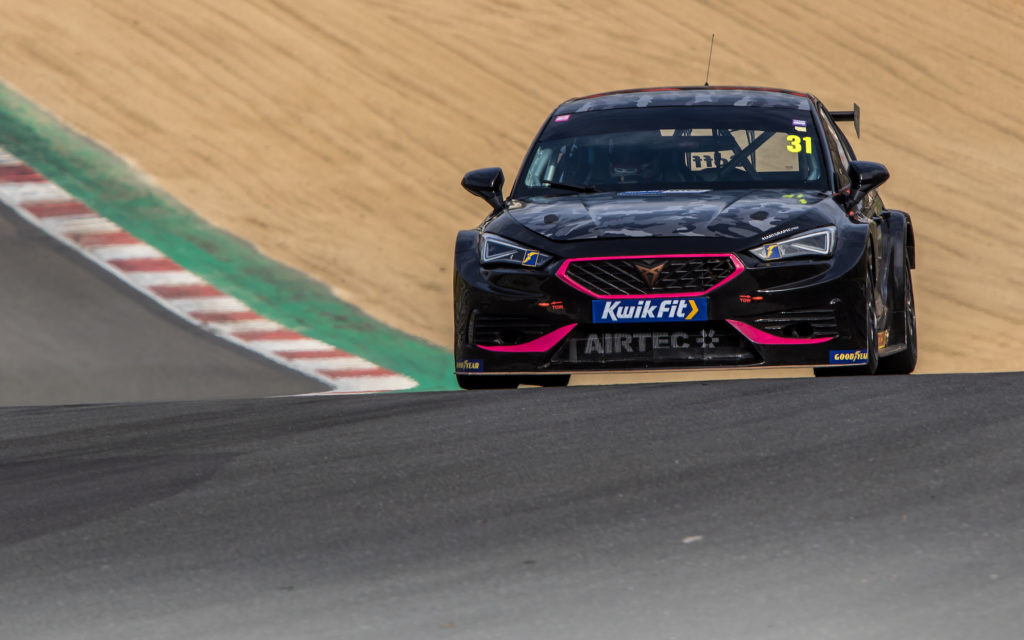 Goff then got behind the wheel on day two, when Nic Hamilton also had the chance to sample his specially-adapted car, and he too was impressed with the early performance displayed by the Leon.
"It's the end of my first ever day in the brand new CUPRA Leon and it was really positive," he said. "Obviously, it was meant to be a bit of an extended shakedown but it turned out to be a full testing programme in the afternoon.
"Testament to the boys and girls at Team HARD., they've built a car that was reliable straight out of the back of the truck. It is a huge positive to tick off that reliability factor straight away.
"There are a few bits I need to change to suit me inside the car but it ran faultlessly all day so that's a massive tick. We've been working through a few set-up changes this afternoon and we've ended the day somewhere near so that's another positive.
"It's looking really good and hopefully we can keep progressing. This team had come a long way since I returned in 2019 and I can't wait to see what the 2021 season brings."