British Touring Car Championship launches hybrid era with 29-car field
The British Touring Car Championship (BTCC) will enter its hybrid era with a packed 29-car grid for the 2022 season.
The BTCC becomes the first major touring car series in the world to use hybrid power in all its cars, with the Cosworth Electronics-developed system set to make its race debut at the opening meeting at Donington Park later this month (April 23/24).
Defending his title in new machinery when the season kicks off will be Ash Sutton, who was one of several big names to move during the off-season. He teams up with series returnee Dan Cammish at Motorbase Performance, with Ollie Jackson and Sam Osborne completing the line-up.
Last year's runner-up Colin Turkington returns with West Surrey Racing alongside 2021 team-mate Stephen Jelley, with Jake Hill moving to rear-wheel drive machinery for arguably his best shot at a title tilt in his career.
Gordon Shedden and Daniel Rowbottom return for Team Dynamics, while Jason Plato will drive a Honda for the first time in his BTCC career in his final year, running with the BTC Racing team alongside Josh Cook and Jade Edwards.
EXCELR8 Motorsport will run four Hyundais for Tom Ingram, Tom Chilton, Daniel Lloyd and Jack Butel, while Rory Butcher is back at Speedworks Motorsport alongside the returning Ricky Collard.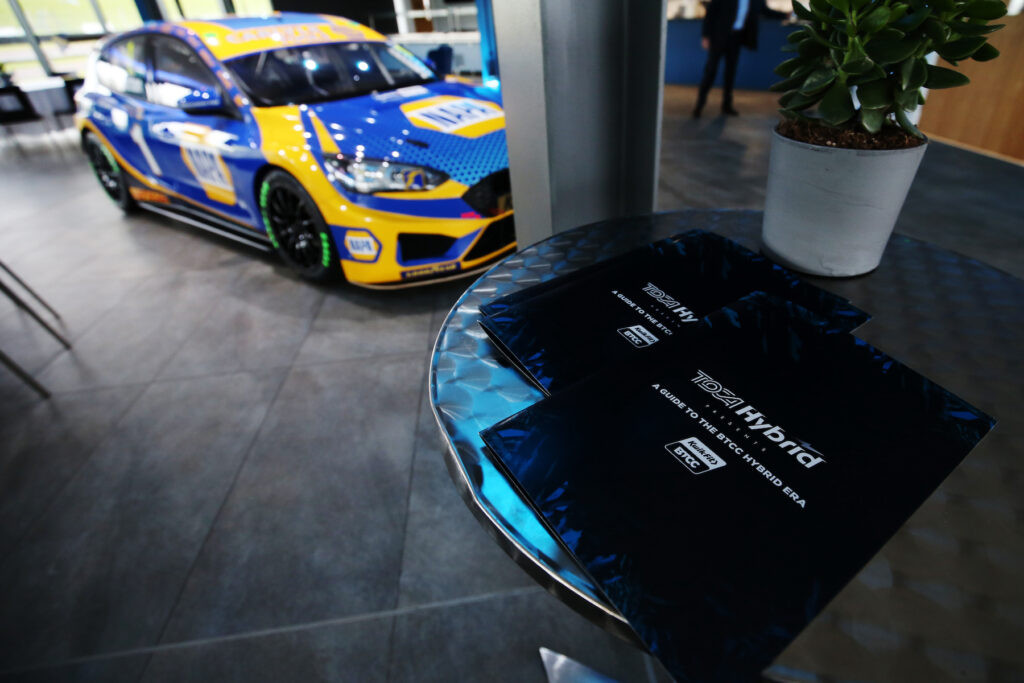 Kent-based Team HARD boasts the greatest number of entries with no fewer than five cars being listed for Aron Taylor-Smith, Bobby Thompson, Rick Parfitt, Jack Goff and Nic Hamilton, who was the final driver to confirm his plans earlier today.
Joining the grid for the first time are young Scotsman Dexter Patterson alongside Aiden Moffat at Aiden Moffat Racing; George Gamble alongside Adam Morgan at Ciceley Motorsport and Ash Hand teaming up with Michael Crees at Power Maxed Racing.
Moving on from the championship this year are Senna Proctor, who is taking a sabbatical and Chris Smiley, who has moved to TCR UK. Tom Oliphant has departed after his move to Australia, while Andy Neate has retired and Jack Mitchell has returned to British GT.
The last of the 2021 drivers not returning is Sam Smelt, who is still to confirm his plans for 2022.
Alan Gow, BTCC chief executive, said: "When we announced in 2018 that we would be integrating hybrid power for this year, nobody knew the enormous headwinds that would confront us.
"The pandemic, the ongoing global supply chain issues (particularly with microchips and electronics), the further disruptions as a result of the terrible invasion of Ukraine and the significant price increases of just about everything across the board have all provided huge challenges to the project.
"So, it's important that I acknowledge and thank the outstanding work that Cosworth, the teams, our suppliers and my TOCA technical team have put in to get where we are today. Yes, we were all up against it – we still are in some other areas – but the great effort that everyone has made against all those obstacles is something that we should all be incredibly proud of. So, my sincere appreciation goes out to everyone that really put their shoulders to the wheel and got this programme done."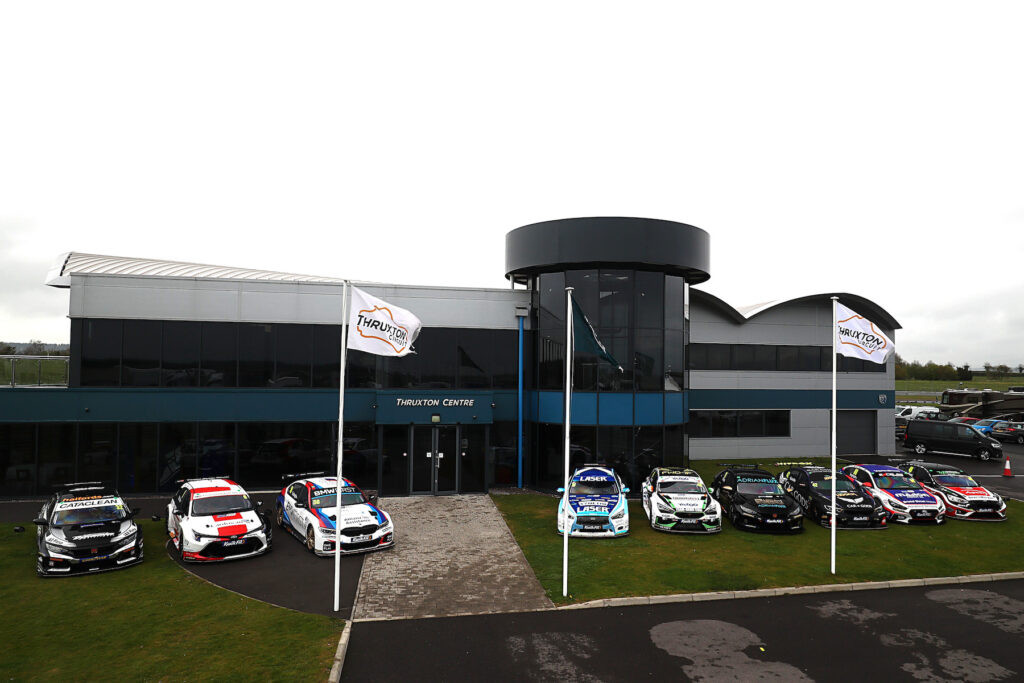 The class of 2022 will hit the track for the final official pre-season test at Thruxton tomorrow (Wednesday).
The full entry list for the 2022 British Touring Car Championship is as follows:
Number – Name – Nationality – Team – Car
1 Ash Sutton GBR – Motorbase Performance – Ford Focus ST
3 Tom Chilton GBR – EXCELR8 Motorsport – Hyundai i30 Fastback N
6 Rory Butcher GBR – Speedworks Motorsport – Toyota Corolla GR
9 Dan Cammish GBR – Motorbase Performance – Ford Focus ST
11 Jason Plato GBR BTC Racing – Honda Civic Type R
12 Stephen Jelley GBR – West Surrey Racing – BMW 330e M Sport
16 Aiden Moffat GBR – Aiden Moffat Racing – Infiniti Q50
17 Dexter Patterson GBR Aiden Moffat Racing – Infiniti Q50
19 Bobby Thompson GBR – Team HARD – Cupra Leon
21 Ricky Collard GBR – Speedworks Motorsport – Toyota Corolla GR Sport
24 Jake Hill GBR – West Surrey Racing – BMW 330e M Sport
28 Nicolas Hamilton GBR – Team HARD – Cupra Leon
31 Jack Goff GBR – Team HARD – Cupra Leon
32 Daniel Rowbottom GBR – Team Dynamics – Honda Civic Type R
33 Adam Morgan GBR – Ciceley Motorsport – BMW 330e M Sport
40 Árón Taylor-Smith IRL – Team HARD – Cupra Leon
42 George Gamble GBR – Ciceley Motorsport – BMW 330e M Sport
48 Ollie Jackson GBR – Motorbase Performance – Ford Focus ST
50 Colin Turkington GBR – West Surrey Racing – BMW 330e M Sport
52 Gordon Shedden GBR – Team Dynamics – Honda Civic Type R
62 Rick Parfitt GBR – Team HARD – Infiniti Q50
66 Josh Cook GBR – BTC Racing – Honda Civic Type R
77 Sam Osborne GBR – Motorbase Performance – Ford Focus ST
80 Tom Ingram GBR – EXCELR8 Motorsport – Hyundai i30 Fastback N
96 Jack Butel GBR – EXCELR8 Motorsport – Hyundai i30 Fastback N
97 Ash Hand GBR – Power Maxed Racing – Vauxhall Astra
99 Jade Edwards GBR – BTC Racing – Honda Civic Type R
123 Daniel Lloyd GBR – EXCELR8 Motorsport – Hyundai i30 Fastback N
777 Michael Crees GBR – Power Maxed Racing – Vauxhall Astra