Sapag and Urrutia claims Termas de Río Hondo pole position
PMO Motorsport duo José Manuel Sapag and Santiago Urrutia claimed pole position for the TCR South America endurance race at Termas de Río Hondo in Argentina.
The Lynk & Co 03 TCR duo claimed a total time of 3:39.022, beating Honda rivals Juan Ángel Rosso and Ricardo Risatti by just below three tenths of a second.
The two W2 Pro GP Cupra entries claimed positions three and four on the grid, with the duo of Raphael Reis and Bernardo Llaver in third (+0.404) and Alceu Feldmann and Matías Milla in fourth (+0.457).
Crown Racing drivers Ignacio Montenegro and Néstor Girolami will line up fifth behind the wheel of their Honda Civic Type R TCR ahead of the all-new entry of Toyota Gazoo Racing Latin America.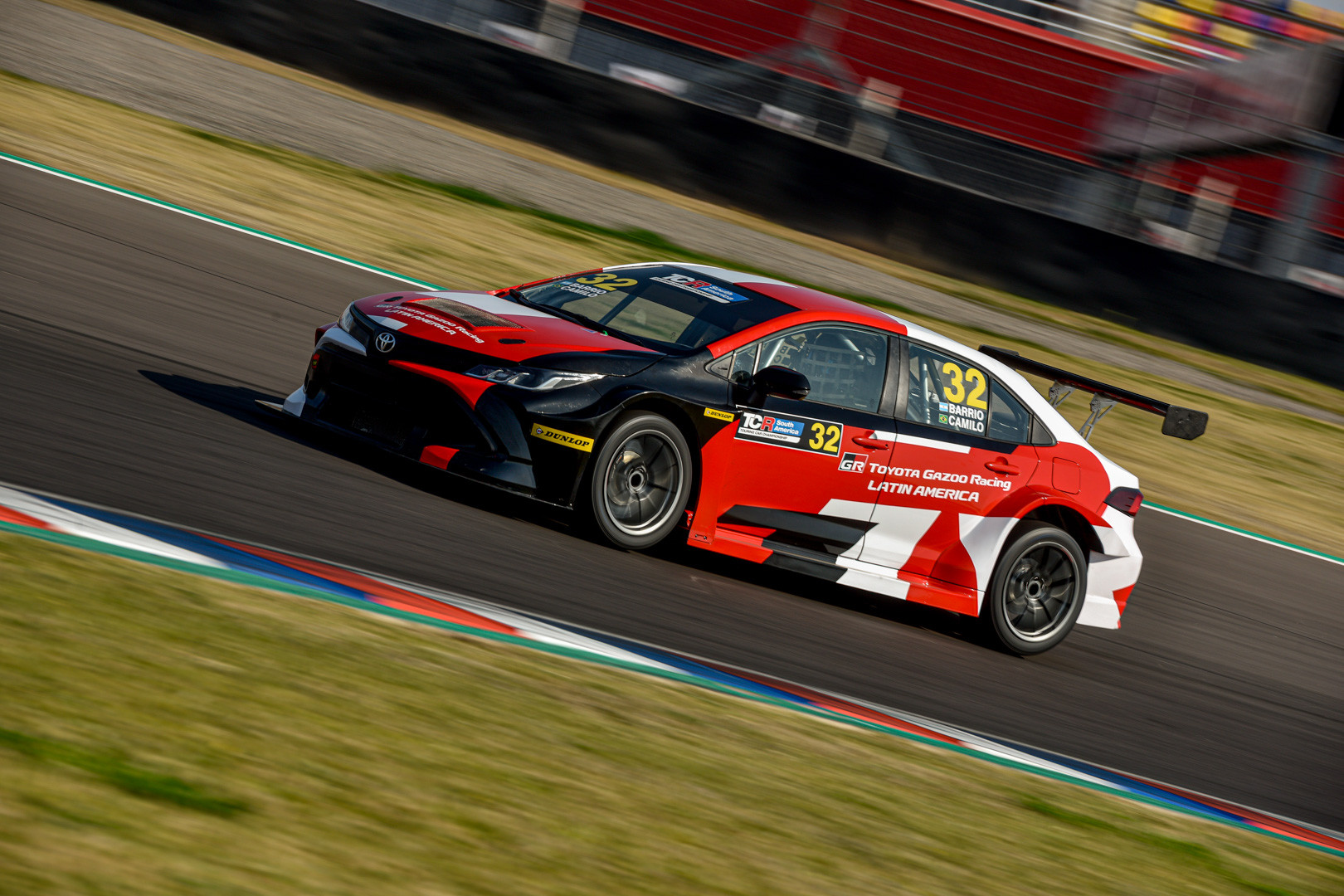 Jorge Barrio and Thiago Camilo put the new Toyota Corolla TCR in sixth position on the grid, 0.510 seconds from pole position.
The second PMO Motorsport entry of Fabricio Pezzini and Carlos Okulovich claimed seventh position while Fabio Casagrande and Esteban Guerrieri rounded off the top eight for Squadra Martino.
Hyundai drivers Pedro Aizza and Mikel Azcona will start ninth while the Alfa Romeo duo of Juan Pablo Bessone and Isidoro Vezzaro will start tenth.
The endurance race starts at 11:00 local time/16:00 CEST on Sunday.