Emotions running high after Newcastle opener: "We can't believe the way we've been treated by Supercars"
Emotions ran high in the Supercars Championship opener at Newcastle following the controversial exclusion of the Triple Eight Race Engineering cars in Race 1.
The Triple Eight duo of Shane van Gisbergen and Broc Feeny dominated the first race to a 1-2, only to be disqualified on Sunday morning for incorrect usage of dry ice during the pit stops.
A decision which left Triple Eight Race Engineering managing director and former multiple champion Jamie Whincup fuming.
"We can't believe the way we've been treated by Supercars," Whincup said to motorsport.com.
"We're not trying to sneak around the rules in any way, shape or form.
"We presented our cars, we got approval from the Head of Motorsport, we brought him into our garage and showed him what we were doing. He gave approval and we went racing.
"There's all this confusion over whether we added something extra to the car, no we didn't, it's only the location of where the driving cooling was.
"If anything it's a disadvantage to the performance of the car not an advantage. It was only placed there due to the lack of time because of everything else we've been doing for Supercars to get these cars for the race track. We got approval, we haven't broken any rule. [It's] crazy, crazy, crazy, we just can't believe the way we've been treated by Supercars."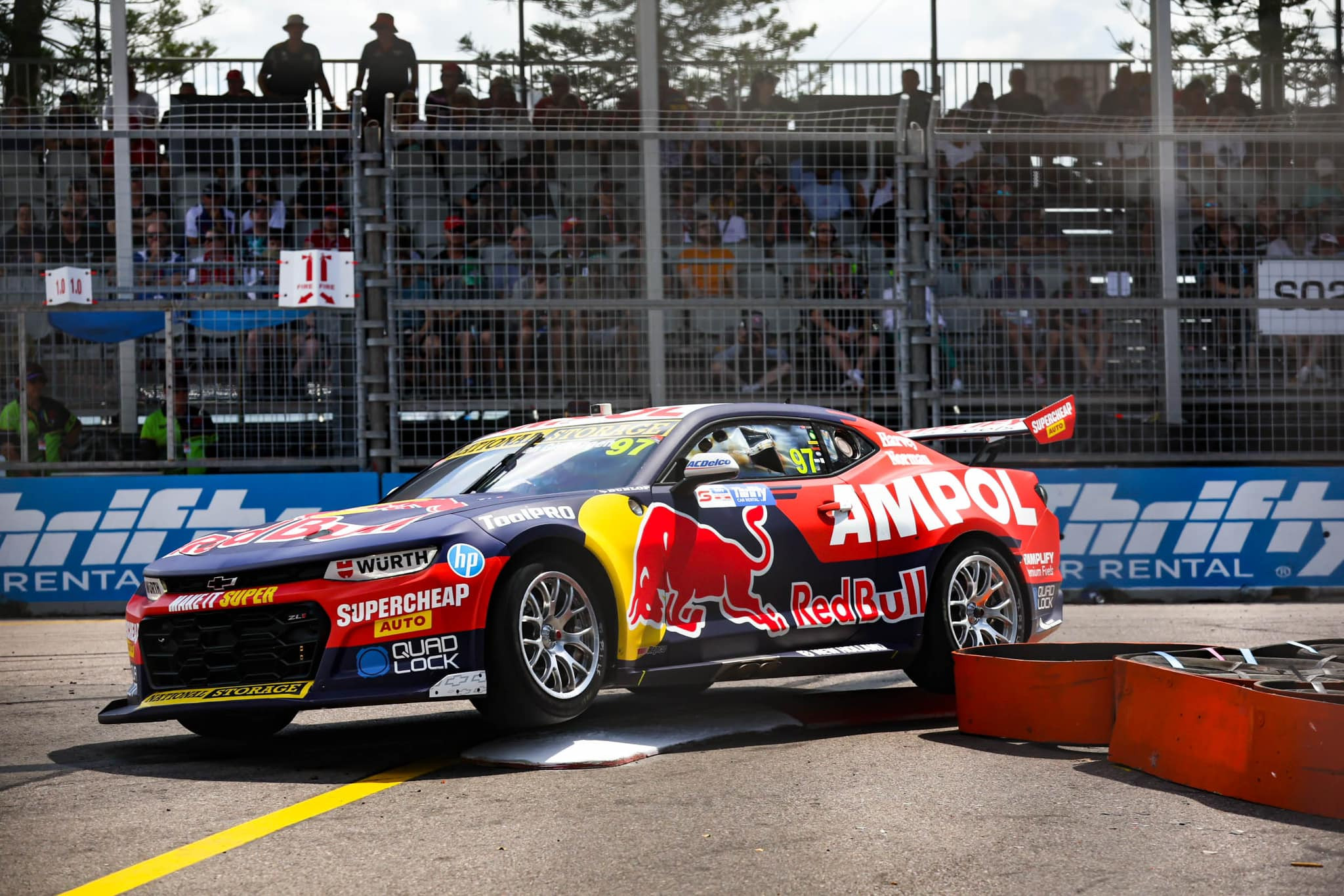 Van Gisbergen was able to bounce back to win the second race but was unwilling to answer questions from the media during the post-race press conference.
When asked by speedcafe.com on whether his reluctance of answering questions helped promoting the championship, the reigning champion said:
"I don't know. Like, I tried to just knuckle down and focus and then I've said a lot of stuff yesterday, tried to open up a bit more and then it's bitten me in the arse," said van Gisbergen.
The behavior drew attention from former Supercars champion and Fox Sports commentator Mark Skaife.
"When you're the champion, you have an ambassador's role in this sport," said Skaife.
"And although you might not want to make any more comment, you actually have a duty as a custodian of the sport to say what you need to say about the results and what's gone on today.
"You never heard an Allan Moffat or Russell Ingall not answer a question in a press conference; they might have been not as liked for instance, as a Peter Brock – who was the golden child of this stuff – but at any point, there is a duty and I think your point about respect is really important."