After Pau's mixed practice conditions, which weather will drivers face next?
TCR Europe drivers tackled full wet conditions but also a rapidly drying track in Pau on Friday, and inconsistent reports suggest the weather could go either way on Saturday.
A delay of two hours meant the opportunity was missed to run first practice in fully dry conditions, with the new allotted time for the TCR cars coinciding with not just rain but also hail – a phenomenom in this part of France where winter returns for a week or two in May. That meant a further delay until the track was safe enough to use, so drivers ventured out with good visibility but a soaked surface once the session begun.
As the field was already in the assembly area by the time that hailstorm hit, it left little room for set-up changes to suit the conditions, although thankfully everyone had wet weather tyres to hand.
Comtoyou Racing's touring car rookie Kobe Pauwels ended up setting the pace, and he credited his engineer for being "the hero" because "he made the set-up". And was that a wet or dry set-up on the Audi RS 3 LMS II?
"I have no idea. It was changing right before the start of the session, so I don't know what they did with the set-up, but I liked it," Pauwels said to TouringCarTimes.
"It was feeling good, I was feeling comfortable in the car. It was a new track for me like for most of the drivers and I took it steady in the beginning, found my own limits, and I used my karting skills from the wet.
"There was a lot [of grip]. We have done some pre-season testing in the wet and the grip was a lot less. So I expected the worst conditions going out on track, but somehow there was quite some grip and I soon really quickly found the confidence in the car which gave me P1."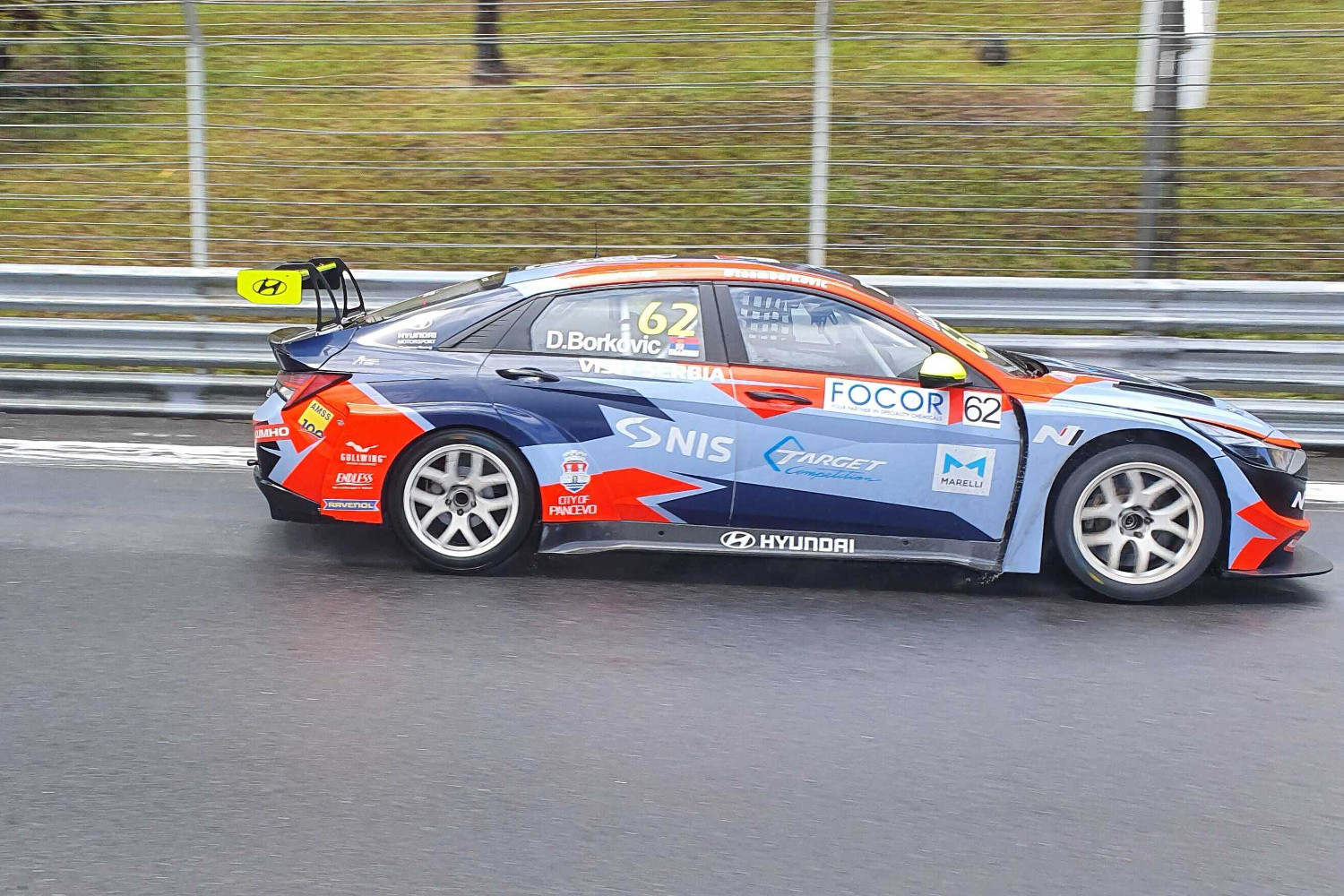 Second fastest and 0.196 seconds behind was Dušan Borković in Target Competition's sole Hyundai Elantra N TCR.
"For me it was first time on this circuit, so I had to figure it out on the wet conditions, which was really tricky. And I saw on the outlap [two] cars in front of me, they crashed and then I thought 'okay, the grip level is not so high'," he said.
"So I was careful throughout the whole session. Now I have a little bit more knowledge and I understand the car a little bit better – but I hope anyways we will have dry conditions because we've seen I'm okay in the wet but for the crowd and for everything, it's impossible to overtake in the wet. Even if the car in front of you is driving slowly, you don't have anywhere to go around him. It's like barriers all around you. It's going to be a difficult one."
And was Borkovic and his crew able to react in time with their set-up for the wet conditions?
"No. It was really we just changed the tyres. but the guys at Target are experienced and they knew there was a possibility for rain so they made a mixed set-up for both conditions to be working well. We saw that the car is working now good, so we'll see on the dry. It will be really difficult for everybody who never drove here, if we have FP2 also on the wet, because then tomorrow we have to push in qualifying for the fast laps in the dry for the first time."
TouringCarTimes' track-side observations were that the drivers in shorter wheelbase cars were struggling more out of corners than the Audis and Hyundai, but Borkovic reckoned this was a case of the camoeing Cupra drivers that have boosted this weekend's entry list being too hasty on corner exits.
"If you are pushing too early the throttle, then of course you [get loose]," he explained. "I think the shorter wheelbase cars would be actually for this circuit much better as they're more agile; here you need an agile car because you don't have any fast corners, only two medium-fast ones."
There was more rain throughout the day but second practice primarily ran in the dry and with enough sunshine for the track to dry significantly through the session. That meant laptimes were eleven seconds faster than in first practice, but because of the track evolution it also left a set-up conundrum and drivers were in and out of the pits throughout making changes to adapt to the drying track surface.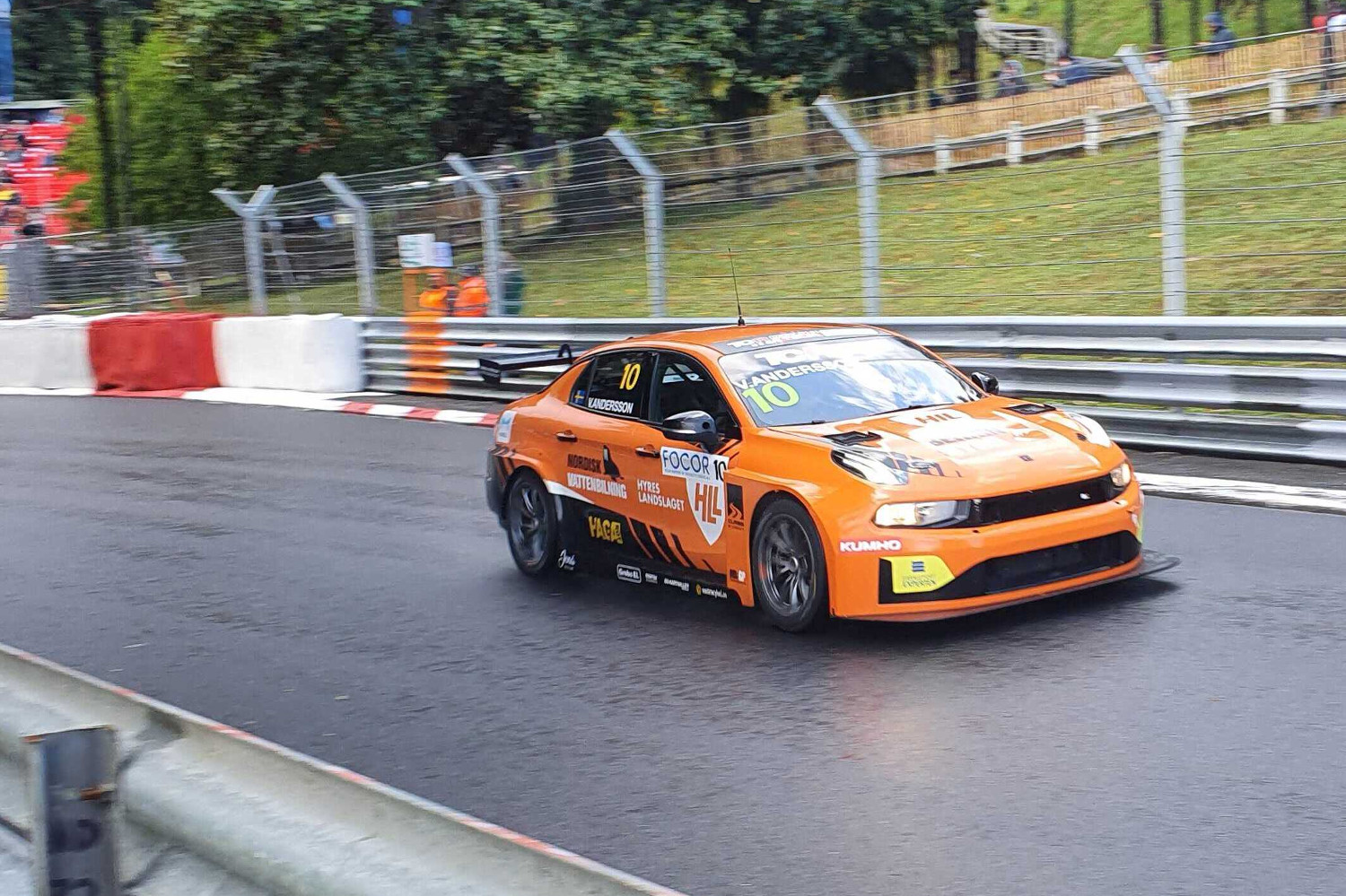 MA:GP's Viktor Andersson, another touring car rookie, drove his Lynk & Co 03 TCR to second place in second practice – being the only driver within a second of Comtoyou's Tom Coronel at the end as laptimes constantly improved – and he also spoke to TouringCarTimes about the handling and set-up challenge of Pau's track and changing weather.
"The first session was very wet. And that came also out of nowhere. We had prepared for a dry set-up and we quickly changed to a semi-rain set-up, but it worked alright," he said.
"But first time for me in a touring car in a circuit like this was not too easy, so I think we wanted more from FP1. And then we aimed for a dry session in FP2 and it worked better. But it was not completely dry and it was difficult for everyone. But it was alright and a super fun track, I must say, really nice to be driving around these streets.
"I think the Lynk & Co suits here. I mean it's really good on the braking and likes the slow-speed corners I think. It feels good. It's the only touring car I've ever driven so I can't tell you much, but felt good."
Given Andersson showed his pace in the drier conditions, is he targeting to continue that into qualifying if it's dry?
"I've got to be honest with you, I don't think anyone knows [what the weather will be]. You look at different weather apps, some say maybe dry, maybe rain. I think we have to see what it looks like. I hope for dry because I was quicker in the dry, but we take rain if it happens. We don't know. It's an exciting track for sure."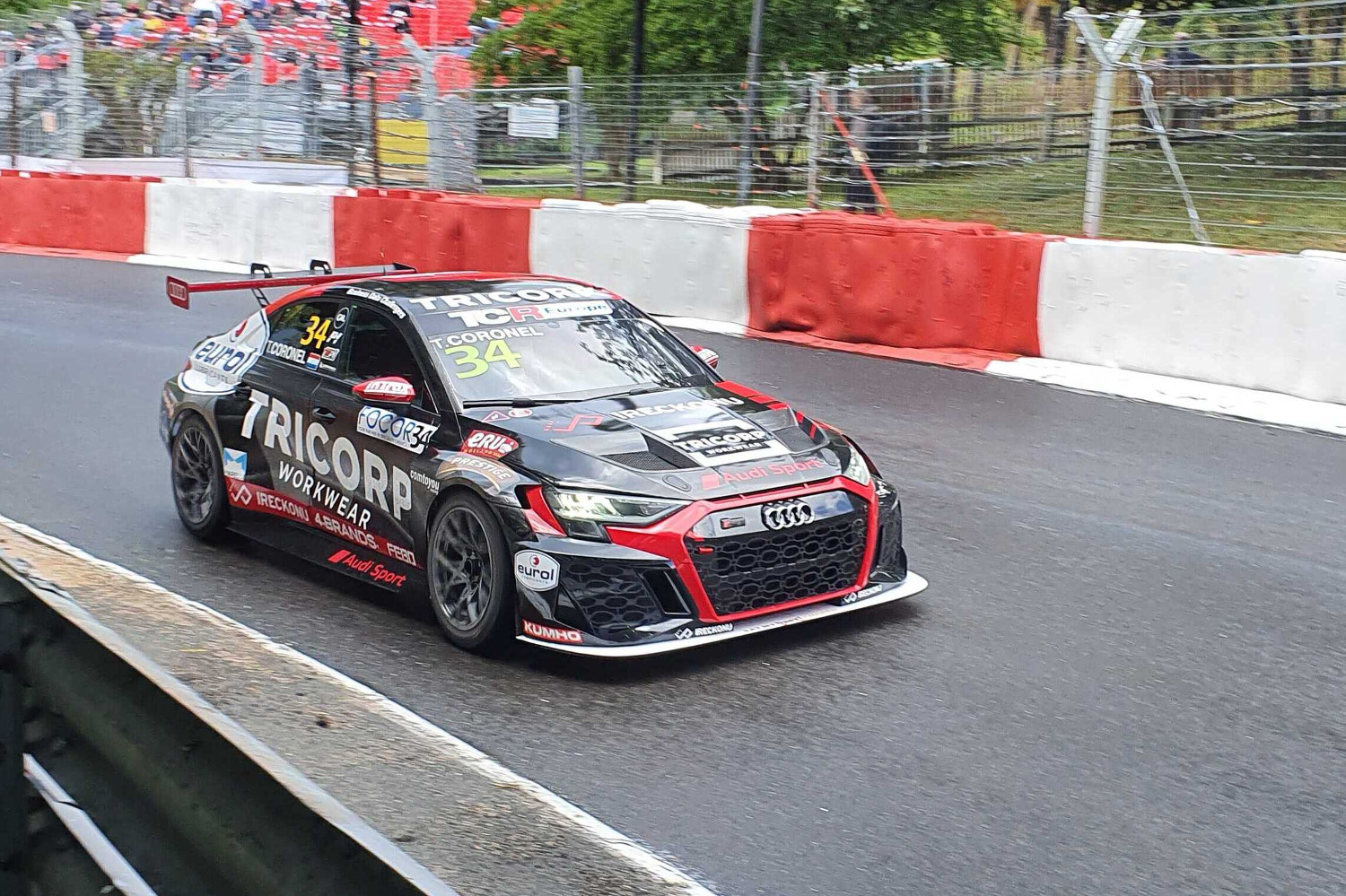 Finishing Friday on top was Coronel, who explained to TouringCarTimes the tricks he used to adapt to the drying track in second practice and how he already had Saturday's unpredictable weather in mind.
"At the beginning I started with four rain tyres. Then I was bedding in the brake pads and the disc [on the rear], then I put slicks on the front, kept rain tyres on the rear. That was really helping the car to rotate, because the car was dancing on the rear. Especially here on the main straight, I was 'ooowoah'! You don't even have to steer [exiting turn two]. The car just makes it automatic.
"Then after I put the front tyres to the back and fresh fronts on, and that was also good. Because at one stage they said 'you are three seconds faster than the others', that I didn't know. It didn't feel like it. Of course I'm always pushing, but you have to understand the track, you have to feel it."
He has no predictions for qualifying due to the unpredictable weather, but wanted to "have fun", and revealed that the potential of a dry or wet session influenced his tyre choice.
"That's what I saved wet tyres [in second practice]. That's why I was not ruining my front wet tyres. I don't want to ruin them."
Qualifying is scheduled to start at 11:13 local time (CEST), with Race 1 at 18:10. Initially TCR Europe had been set for a night race, but the cancellation of another series on the grand prix bill freed up schedule space for the touring car action to be moved to earlier in the day. But if there are as many delays as on Friday, then the chequered flag could be shown after sunset.