Temperatures and tows the talking points for TCR World Tour's Spa qualifying
Spa-Francorchamps' many long straights and sweeps makes securing a slipstream key to competitive laptimes. But the combined TCR World Tour and TCR Europe paddock is undecided on how to approach that for qualifying.
In practice on Friday there were several drivers who either benefitted from a lengthy tow or supplied one to their rivals, and Comtoyou Racing's Kobe Pauwels went fastest after he received one from another of the Audi RS 3 LMS II drivers. But he was reluctant to call it key to his pace.
"Is there a key? Good preparation, good pre-season test and we had a good car," he said to TouringCarTimes.
"I have done one test, and two races here before. The two were not with a TCR car, it was with a Ford Fiesta Cup car. And then we have done one test here. I wouldn't say I know the track very well, but of course I do know it in a way."
Having seen the benefit of a tow in practice, would he be trying to work with one of his many Comtoyou Racing team-mates to secure one for Saturday morning's qualifying session?
"There is no strategy at the moment, or not decided yet. We have to talk within the team what we can do. But we haven't decided anything yet, and we will do some modifications to the set-up, that's for sure. But for qualifying we don't know who will be taking a tow, who will give the tow? If there will be a tow? We still have to figure out."
His team-mate Viktor Davidovski noted that "after the second lap, the tyres were a little destroyed" from the hotter conditions of second practice, leading to a slower pace, but was happy to have provided a slipstream to his team-mates during that session and thinks "that is better" for him to do the same in qualifying.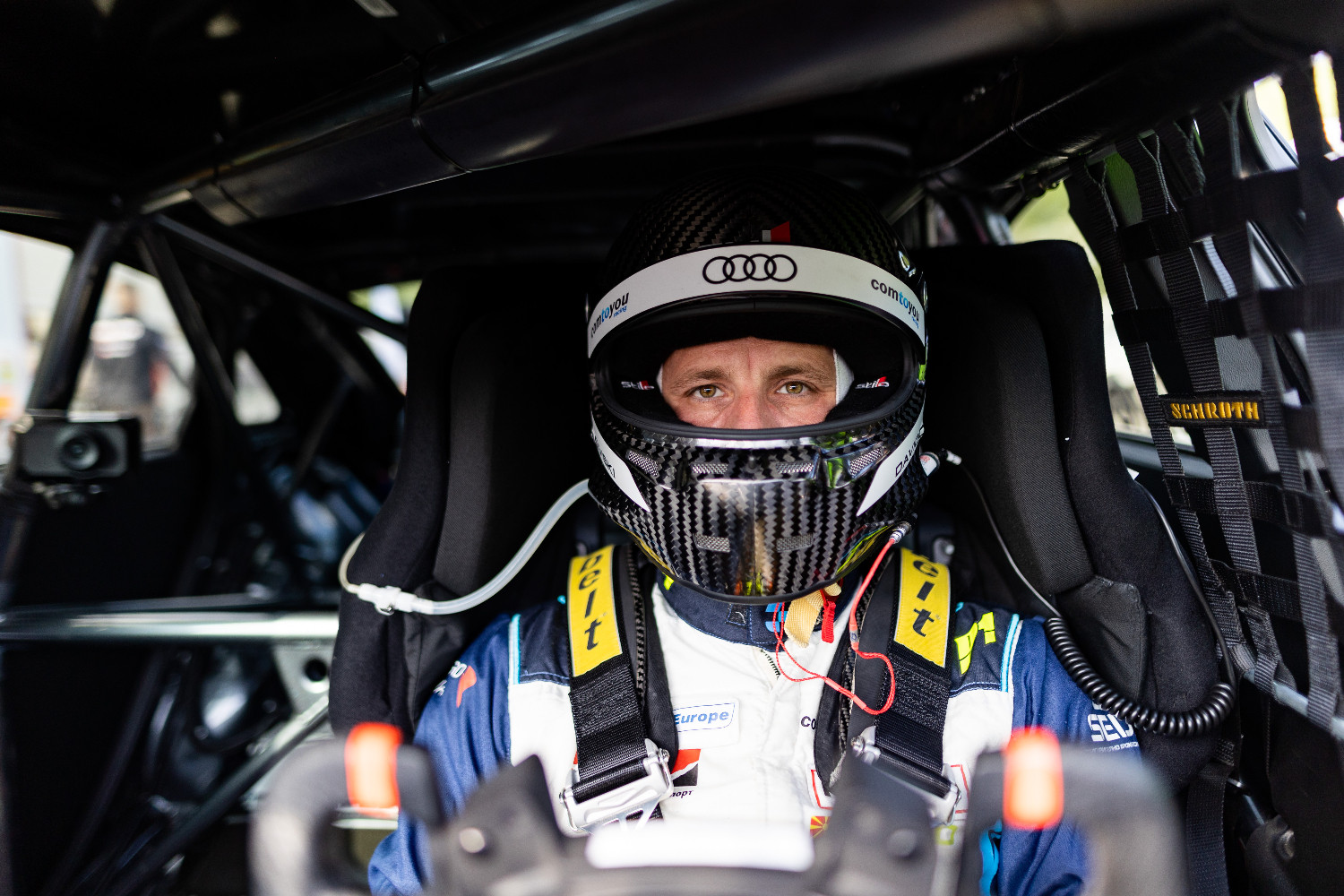 The Honda Civic Type R-driving Néstor Girolami was fastest overall in practice for ALM Motorsport, with Cyan Racing's Santiago Urrutia his closest rival. However he had an issue in second practice that left him outside of the top ten in that session.
"I had some problems. Still don't know what's the problem, but they are looking at it," Urrutia said to TouringCarTimes afterwards. "It was good for one lap, I was quick, and then [it became problematic]. So at least for one lap I was good.
"We haven't made a plan yet for qualifying. Seems to be very tight. I think the Hyundai, even with the 40kg [of success ballast], they show some speed. It's going to be interesting.
"I think the strongest is Néstor. And Tom Coronel can be quick as well with the Audi with 0kg [of ballast], so let's see what happens tomorrow. But for sure it's going to be tight."
The fastest of the Hyundai drivers was Dušan Borkovic, who set his best lap in second practice. As the sole Target Competition driver, "I don't have anybody to work with" for a tow.
"It will depend on the situation on the circuit, depending also what happens in Q1. It will be different if we get to Q2, because in Q2 we have less drivers and also [potentially] drivers with a team-mate. But I don't know. I don't have any plan for now. Just want to work with the team to get the perfect [set-up] that we can get from the car, and also from ourselves."
"Usually you're getting the tyres warmer [and you get faster], but your degradation is increasing," he said of his pace improvement in second practice.
"So I think that it didn't help in this free practice two. I think in free practice one the grip level was maybe better. But tomorrow qualifying is in the morning, so it will be different than FP2."
A complete newcomer to Spa was Volcano Motorsport's Lewis Brown, who like the Comtoyou drivers is driving an Audi, and his focus was not on slipstreaming.
"We were just trying to find a set-up today," he admitted. "We've never been here before. It's a ballsy track, but today we were just trying to get to grips with the track. This afternoon we had a bit of a quali run [but it wasn't the focus]."