Kasper Jensen lands fourth TCR Denmark title as Lindberg and Halder wins final two races
Kasper Jensen further established him as the most successful TCR Denmark driver ever after securing his fourth consecutive title in the Jyllandsringen season finale, having claimed all titles since the series' inauguration in 2020.
The penultimate race of the Jyllandsringen weekend saw Philip Lindberg taking the lead from the reversed grid pole position.
The Honda driver was involved in an incident with Hyundai i30 N TCR driver Silas Rytter on the opening lap, resulting in contact between the two and a brief off-track excursion for Rytter while Lindberg could continue in the lead.
Disaster struck Jan Magnussen on lap two following contact with Norwegian Honda driver Didrik Esbjug.
Esbjug struck the left-rear of Magnussen's Cupra at Turn 2, resulting in a spin into the gravel and retirement for the former Formula 1 driver. This brought out the safety car.
Lindberg came under hard pressure from Mike Halder as the race resumed.
But the Honda driver was able to keep ahead to win the race by 0.369 seconds ahead of Mike Halder as Kevin Brandsborg (Honda) completed the podium.
Nicolai Sylvest finished fourth ahead of Kevin Engman and Gustav Birch while Jensen finished ninth, securing enough points to claim the drivers' title.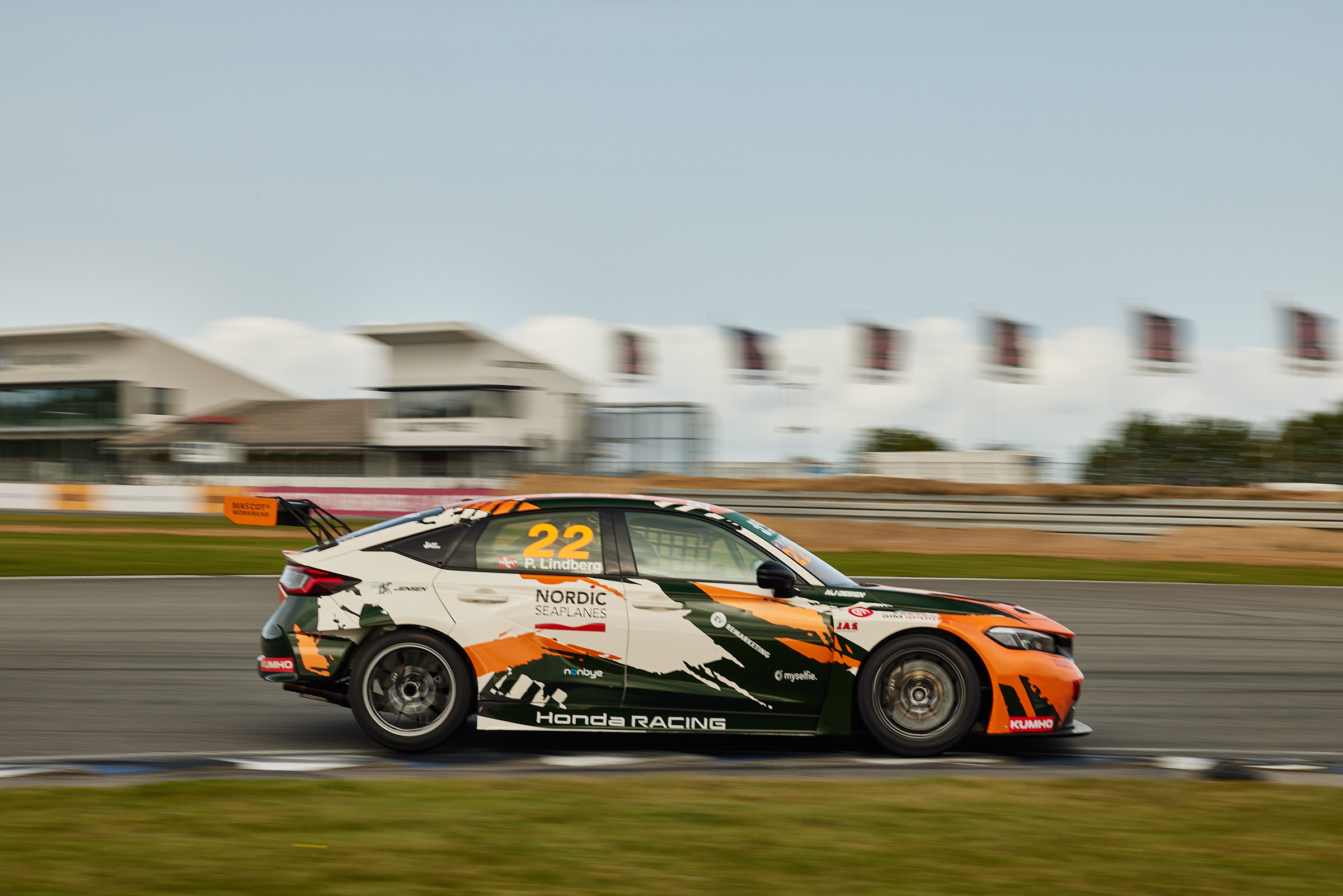 The third and final race saw TPR Motorsport driver Mike Halder starting from pole position and claimed the lead heading into Turn 1 ahead of Jensen and Sylvest.
The race was fairly static from there with no major developments.
Jensen challenged Mike Halder for the lead at the end of the race, but the German driver was able to just stay ahead and win by just 0.139 seconds.
Nicolai Sylvest finished third ahead of Auto Lounge Racing driver Kevin Engman while Gustav Birch and Jan Magnussen rounded off the top six.
Jensen claimed the 2023 TCR Denmark title on 362 points while Mike Halder finishes as runner-up on 334 and Sylvest is third on 313 points.