Life at the front in the BTCC: A weekend with West Surrey Racing
A cursory glance at the British Touring Car Championship points table will tell you that West Surrey Racing led the 2016 standings heading into Oulton Park, and still led it when they left the track on Sunday night. But that small piece of information doesn't begin to do justice to the many highs and lows which take place over a race weekend which got them to that point. TouringCarTimes went behind the scenes with WSR in Cheshire to gather a fascinating insight into how one of the top teams in the series goes about its work.
Although it has been racing in touring cars for 20 years, the team set up by New Zealander Dick Bennetts famously cut its teeth in the world of single-seater racing. Formed in 1981, Bennetts ran the likes of Ayrton Senna, Mika Hakkinen and Jonathan Palmer to British F3 titles before becoming the works Ford team in the BTCC in 1996. Further factory programmes with Honda and MG followed before the start of a long-running relationship with BMW in 2007, leading to memorable titles for Colin Turkington in 2009 and 2014. The most recent of these was in the NGTC-specification 125i M-Sport, which the team still develops and runs today.
WSR is part of an ultra-competitive BTCC field in 2016 and with the return of Team BMR's four Subaru Levorgs at Oulton Park, the grid is back to a capacity 32 cars. Three of those entries come out of the WSR stable, with the long-standing Rob Collard pairing with second year driver Sam Tordoff under the Team JCT600 with GardX banner, and newcomer Jack Goff under the Team IHG Rewards Club banner. As with all BTCC teams, the commercial partnerships which see the cars branded in this way are fundamental to the successful operation of the team. The team seemingly has a perfect blend of youth and experience, with all drivers having different racing backgrounds to draw upon.
WSR enter the weekend with Collard tied at the top of the points with Matt Neal of Team Dynamics. As a result, both carry 66kg of success ballast, which is sure to provide challenges on a track where braking performance, acceleration and traction are all vital. However, it is also a track which has been kind to WSR in the past and has been the scene of nine BTCC wins. The characteristics of the rear-wheel drive BMW are very well suited to Oulton's undulating twists and turns.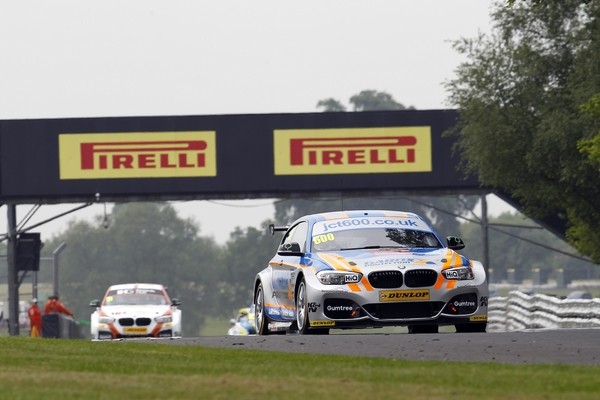 Approaching the weekend…
While the track action is tightly packed into two days, WSR starts its preparation a few days after the previous race meeting. An engineering meeting sets out the direction of the weekend and covers any issues which arose at the previous event.
Following a pre-race briefing, it's time for the Thursday shakedown. There's two practice starts per driver; pitstop practice, too, to keep the crews sharp, as well as bedding in brakes and checking for fluid leaks to save time at the track. Then it's on to Friday and setup day, with a team meeting in the evening to discuss a plan of attack for the weekend.
Any spectators at the track on a Saturday may be fooled into thinking that BTCC practice sessions are a mere formality, but the reality is very different. With such a restricted amount of testing available to the teams, the two 40-minute sessions are crucial to the smooth running of a weekend, and every minute is accounted for.
The relationship between the drivers and their experienced engineers is also key, with Drew MacDonald working with Collard, John Waterman with Tordoff and Dave Benbow with Goff. Listening in to radio chatter gives an idea of how the pairs work together, and how they approach their own jobs.
Free practice…
It's cutting out in a straight line, like there's no fuel in it
First free practice starts with the same call to all three drivers – scrub in your tyres for race day. All drivers quickly report a 'squeal' on the brakes which isn't affecting any other teams; the engineers put the issue down to a new batch of pad material.
It's also noted that we have an unusually high track temperature of 26 degrees for practice, which is in keeping with the overcast but muggy conditions.
After the drivers are sent on their first timed runs, Goff is on the radio reporting a misfire. "It's cutting out in a straight line, like there's no fuel in it," he says. The issue is later diagnosed to be a fuel flow issue and he is sent back out, winding up a strong fifth.
There are issues for the other two drivers too, Collard reporting something feeling loose at the front end of the car before pitting. "I had a vibration when I loaded up the wheel," he says. This is diagnosed as a damaged wheel and he is sent on his way, finishing 18th.
Tordoff reports a stable rear and nice balance, but is concerned about understeer and a lack of braking feel in the secondary braking phase. His best lap is still quick enough for P8.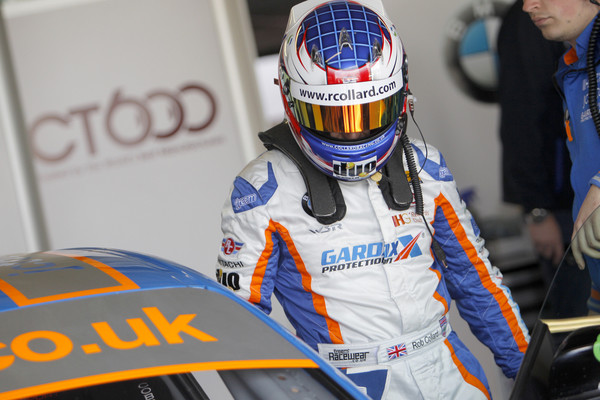 We're making good progress, I think
FP2 is a lot more straightforward. Collard again reports a vibration from the tyres but the squeal from the brakes has gone. More tyre scrubbing work is done before the fast laps can start.
James Cole's Subaru stops on track and Goff radios in to say he fears the session will be red-flagged, costing valuable track time. Goff feeds back less than his team mates, bar the odd "roger that" message, but debriefs extensively with his engineer Benbow when back in the pits.
Collard, meanwhile, tends to deliver all of his feedback in one go at the end of a run. "We need more mechanical grip," he says. "It's violent off the kerbs and we need more traction out of the hairpin. We need to take more damping out of the front to make the car more compliant." He later calls in to say he's clipped a tyre barrier on the exit of the chicane, but the damage is only a few grazes on the paintwork.
Tordoff, who feeds back to Waterman regularly, says work still needs to be done in the slow-speed Knickerbrook and high-speed Cascades corners, but he is still quick enough for sixth.
"We're making good progress I think," says Waterman, a comment which will later be show to be very accurate indeed.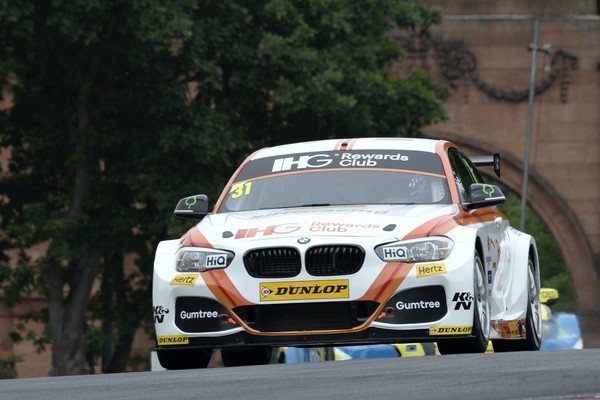 I've been blocked by Howard, he's sitting in the middle of the track
Qualifying: time for the serious business…
The 30 minute qualifying session sees a lot less chatter between drivers and engineers, as the serious business of the weekend begins in earnest.
Things aren't going to plan for Goff, though, who finds traffic in the shape of Team BKR's Mark Howard on his first run. He's straight on the radio: "I've been blocked by Howard, he's just sitting in the middle of the track again."
The three engineers are doing their best to find a space for their cars on track, and in the end it is Tordoff who strikes gold, picking up P3 on the grid and the best of the ballasted runners.
Goff bemoans the traffic and a lack of rear grip, ending up 15th and one place ahead of Collard, who isn't overly disappointed with his performance carrying maximum ballast.
At the front, a weight-free Colin Turkington takes a maiden pole for the new Team BMR Subaru Levorg, with rookie Daniel Lloyd an impressive P2 for Eurotech Racing.
Collard's closest rival Neal fares a little better than he does, and sets the eighth fastest time in his Honda Civic Type-R.
Things are set up nicely for a fascinating race day in the Cheshire sunshine.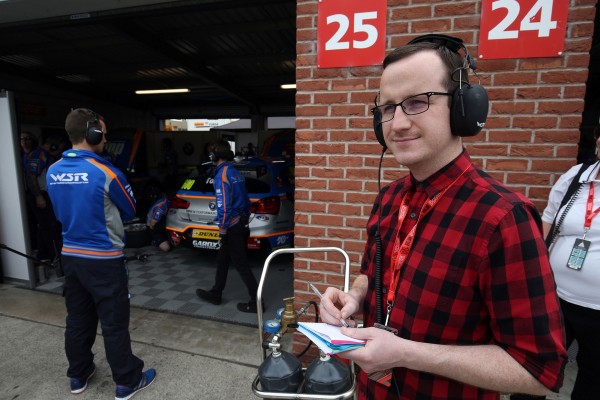 The brains behind the scenes…
Much of the public's focus on a race weekend centres on the drivers, but as with all successful motorsport operations, the work the wider team carries out is vital. Team principal Dick Bennetts is renowned for running a slick operation, with meticulous attention to detail behind the scenes and in the pit garages. Any journalist waiting for a quote while the team is in debrief would well advised to come back later; these meetings are thorough and rarely short!
Our chief mechanic has been with us since 1989. He's pretty fussy and he knows I'm pretty fussy
The current three-pronged assault on the BTCC is one Bennetts is a fan of: "Running a one driver team is difficult but with a three-car team you have triple the feedback. They all drive slightly differently, so you tune your car to their driving style."
Oulton Park is a track which has suited the BMW in the past, but there is no chance of Bennetts becoming complacent. "Brakes will be a key thing on race day," he says. "We give the drivers two sets of discs and two sets of pads – we hear rumours up and down the pitlane of three or four sets [at some teams] but they clearly have bigger budgets than we do!
"The forecast is warm tomorrow – well, warm for New Zealand, but hot for here! We're always ready to change if we have to."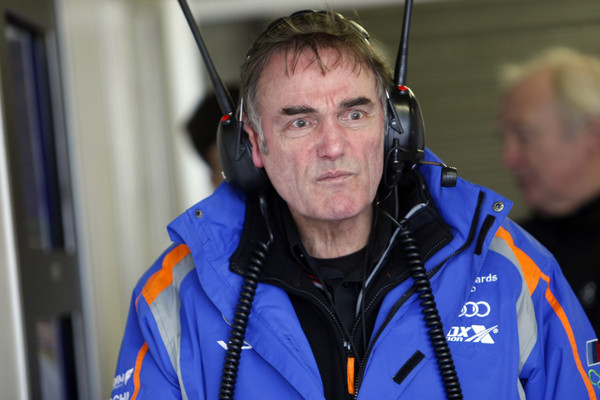 So what of the famed attention to detail at WSR? Bennetts elaborated on some of the secrets behind it.
"Steve [Buckell], our chief mechanic, has been with us since 1989. He runs the workshop, he's pretty fussy and he knows I'm pretty fussy. We have the same presentation and setup," he said.
"If someone's made a mistake, we encourage people to put their hands up quickly. We all make mistakes – team owners, engineers, drivers, truckies – so I say put your hand up as quick as you can otherwise we spend time and possibly money looking for a cause [of a problem]."
Assessing the championship as a whole, Bennetts is happy with where things are with the BTCC in 2016: "I still love it, if we have the right sponsorship package with three good drivers.
"But TOCA, Alan, Peter and all their team are doing a great job. There's 32 cars on the grid and seven winners from nine races."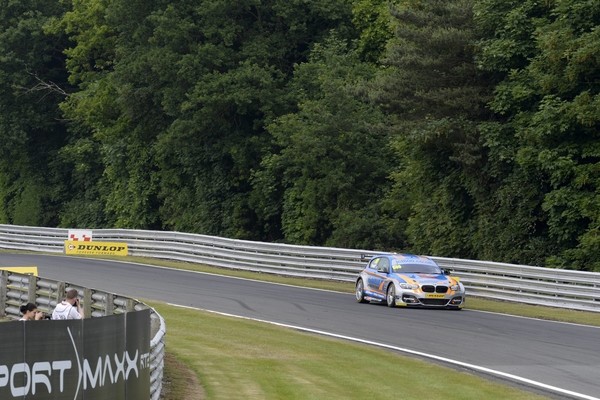 On the engineering side, Dave Benbow is one of the experienced hands guiding Goff along a race weekend. He and Bennetts go back as far as 1975, when they met while both working for March Engineering in European F2.
A colourful and successful CV has seen him win British F3 with Johnny Herbert; the Daytona and Le Mans 24 Hour races and the Indianapolis 500 with Al Unser Jr in 1992. He also worked as team manager for Prodrive during the BTCC's Super Touring era, before spending eight years with Abt Sportsline in the DTM and one year with Alan Menu and RML in the WTCC in 2005.
Benbow was also with Goff at Triple Eight Racing last season, and joined him at WSR this year.
You've only got to look at how close the grid is, you're fighting for half a tenth on track
Assessing the challenge faced by Goff in his first year in rear-wheel drive machinery, Benbow said: "I think the biggest thing for Jack is the instinctive part of driving, especially when you have been in front-wheel drive for so long. You go into a certain mode.
"It's about getting that instinct back for rear-wheel drive, and I'd say he's pretty much there already.
Benbow is equally aware of the need to utilise all available track time over a BTCC weekend to give the best possible chance of success.
He said: "You haven't got the time to mess around. If something goes wrong like we had in first practice, and you can't complete your planned test programme, it will put you on the back foot.
"It is constant evolution. Partly, you're adapting the car to the weather conditions. What works on an ice cool day isn't necessarily what is going to work on a nice hot day. You're chasing the weather.
"It will continue to be a learning process as you go along. You've only got to look at how close the grid is; you're fighting for half a tenth on track."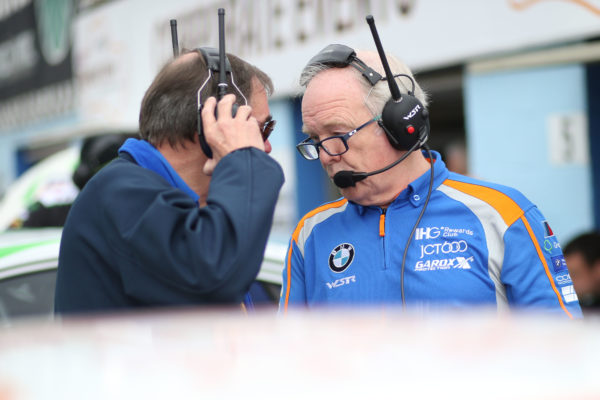 The second part of our West Surrey Racing feature is available here.