Johan Kristoffersson and Hugo Nerman to lead KMS charge in 2018
2017 World Rallycross champion Johan Kristoffersson will compete in a full season of the Scandinavian Touring Car Championship this year after re-signing with his family team Kristoffersson Motorsport, and will be joined by STCC rookie Hugo Nerman.
Kristoffersson will compete in his first full season since winning the 2012 STCC title, after calendar clashes meant Kristoffersson could only compete in a part-season in the championship last year, but the 29-year-old is relieved he will now be able to dovetail both WRX and STCC campaigns in 2018.
"This will actually be only my second season in the STCC," Kristoffersson said.
"Last season, I only tested about half a day. Now we get the chance to do the preparations we need and it was definitely a criterion for driving this year."
18-year-old Hugo Nerman has been signed as his team-mate after dominating the Formula STCC support-series for the Ward WestCoast Junior Team in 2017, taking 11 wins and wrapping up the title with a round to spare at Anderstorp.
Now Nerman, who made his intentions to drive in the STCC clear at last season's awards gala, has signed a one-year deal as he embarks on his maiden season in touring cars.
"After doing Formula cars for two years, we started to look at different proposals – in and outside of Sweden – and we weighed up our options," Nerman told TouringCarTimes.
"After testing a TCR car last year, I made the decision that the STCC was the right series for me to build a career in Sweden."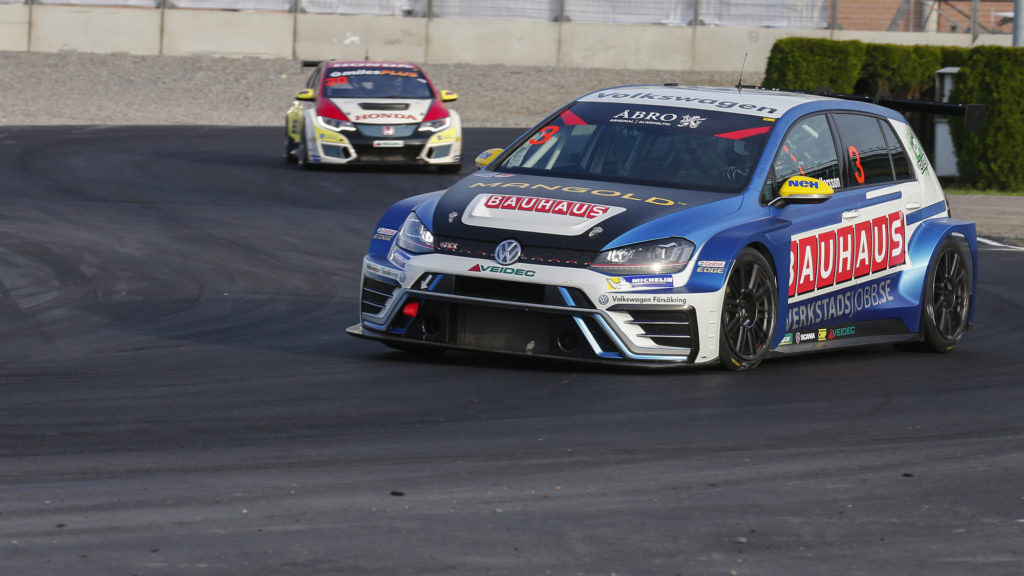 Nerman, who met with KMS and Volkswagen last week, will be targeting the newly-formed Junior STCC title in his rookie year, but is under no illusions as to the challenge facing him in 2018.
"This will be really exciting. They (KMS) have a long and stable history in Swedish racing and I hope it will continue. We share the same goal" Nerman said.
"The aim will be to ensure Johan wins the overall STCC title this year, retain the team's championship and do my best to take the junior title."
Despite his inexperience in tin-tops, Nerman believes his technical knowledge will enable him to fully integrate with the KMS team before the season opener at Knutstorp in May.
Nerman said: "I feel there is a lot I can offer the team in terms of technical feedback. I'm quite analytical and work closely with the engineers.
"From what I hear, Johan is also very focused on the technical side so I am confident we can start the year on the right foot.
"I will definitely learn a lot from him this year."
This year will be the second successive season that KMS has fielded a rookie in the STCC, having run Fredrik Blomstedt in 2017.
Blomstedt impressed with two wins and a further six podiums en route to third in the championship, behind team-mate Fredrik Ekblom and eventual champion Robert Dahlgren (PWR Racing).
KMS has a third Golf GTI TCR, but no word has been given yet on whether they will run it.
Neither Ekblom nor Blomstedt have yet to secure a drive for the 2018 season.
The season begins on the weekend of 4-5th May at Ring Knutstorp.