Mat'o Homola joins Target for TCR Europe programme
Mat'o Homola has confirmed that he will make the move from the World Touring Car Cup to the TCR Europe series for the 2019 season.
The Slovakian racer finished 18th in the WTCR standings last year driving a Peugeot 308TCR for DG Sport Compétition, with a race win on the streets of Vila Real being the highlight.
With DG Sport leaving WTCR after Peugeot reduced support for the TCR project, Homola will instead move to the European series as the fourth driver to be confirmed as part of the Target Competition line-up.
Homola will be at the wheel of a Hyundai i30 N TCR alongside the returning Dušan Borković and siblings Andreas and Jessica Bäckman, who both make the move after competing in the TCR UK championship and STCC last year.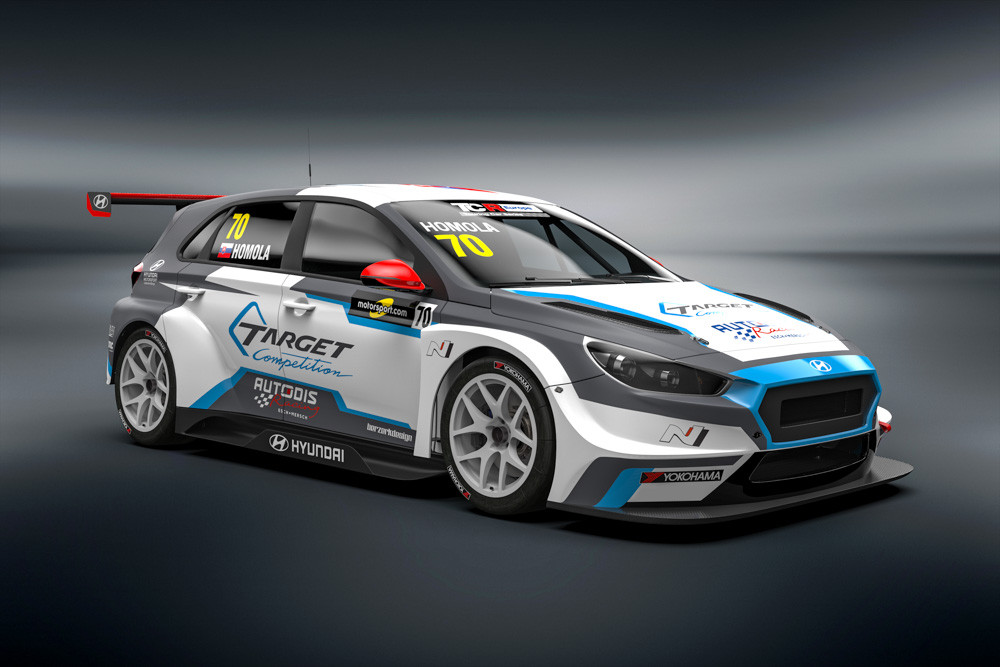 "The team is very motivated and has the top goals, so I'm really happy to be a part of it," Homolo – who will also act as a brand ambassador for Hyundai's N division in his homeland – said. "The atmosphere in the team is simply amazing and I feel like I'm joining a family and winning team again. Additionally, I'm also happy to announce that I won't be going for the races alone, as my ex-engineer Jaro Krajci is coming back to guide me. We share great memories together and he was there for me when I had a lot of success in my race career.
"Driving the Hyundai i30 N TCR is a dream came true. Last year I was able to keep some these Hyundai's behind me, but most of the year they were in front of me. Now I will be driving one of these beasts! This season looks very promising and I feel in my bones, that I will be able to fight for the victory!"
Homola becomes the third driver who raced full-time in WTCR last year to commit to a programme in TCR Europe, with Denis Dupont having been confirmed in a Comtoyou Racing Audi and John Filippi at the wheel of a Renault Mégane for Vuković Motorsport.