Production of Toyota Corolla TCR customer cars has begun
Toyota Gazoo Racing Argentina has begun producing its first customer cars of the new Toyota Corolla TCR, following its successful TCR South America debut with the first car.
The cars are being produced in Zárate, Argentina, next to the Toyota road car production facilities where models such as the Hilux and SW4 are being produced.
"Globally, Toyota has a very strong commitment to motorsports," said Juan Pablo Grano, general manager of Toyota Gazoo Racing Argentina, to Motor1.com.
"Everyone knows our cars and the achievements obtained in the Dakar Rally, in the World Endurance Championship (WEC) and in the World Rally Championship (WRC). But those are cars that run within official Toyota teams.
"Now, the message from our global CEO, Akio Toyoda, was to encourage us to develop and manufactur competition vehicles for private teams to race. The idea is that there will be Toyota Gazoo Racing cars in more and more categories and local championships."
Toyota Gazoo Racing Argentina plans to produce ten cars per year, with the first six cars earmarked for TCR South America and TCR Brazil, and to be completed before the month of March.
"The first six cars will be delivered before March, so that they can start the season, while the other four will be completed around June," said Grano.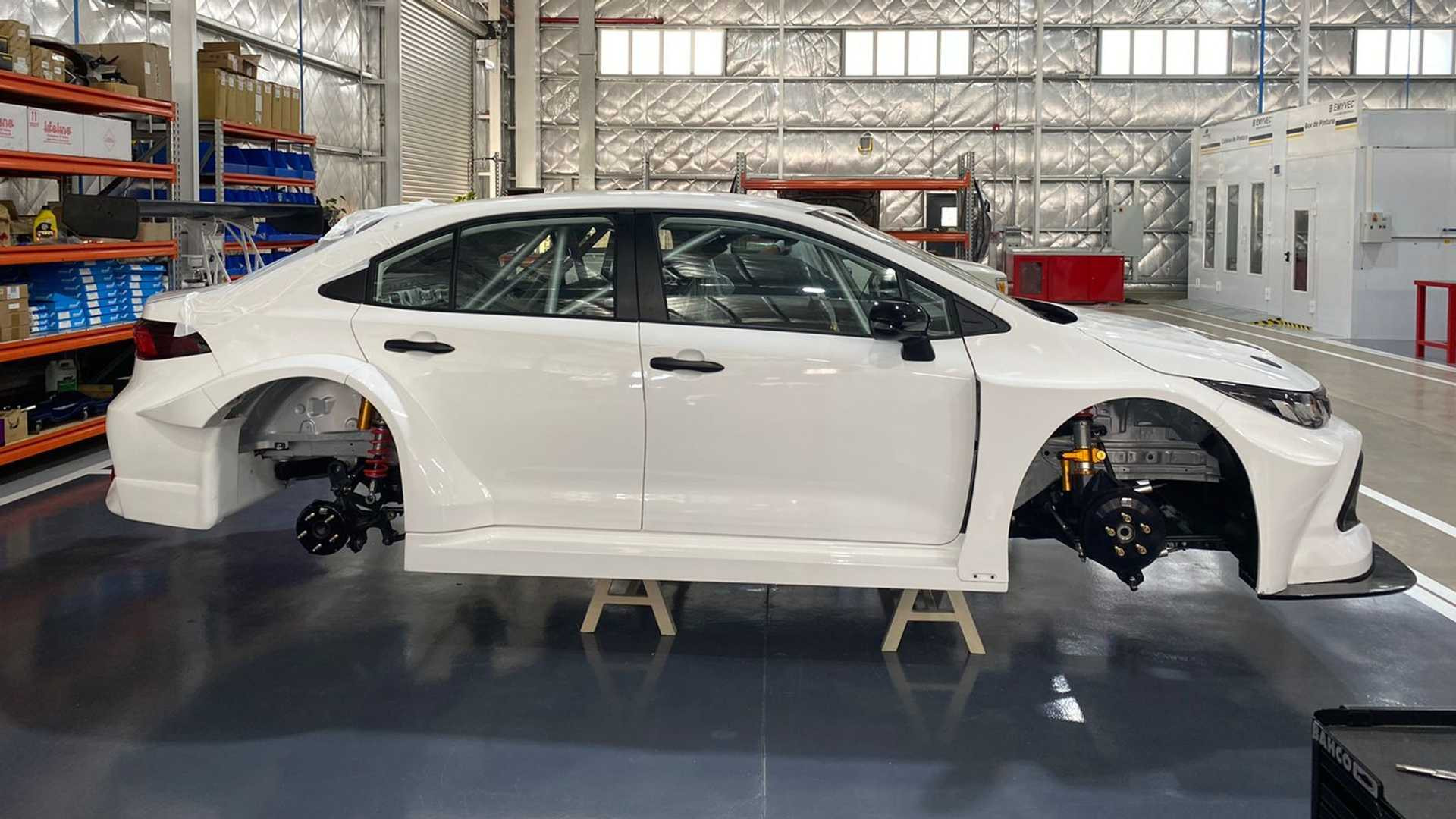 The identity of the teams having ordered the new cars is yet to be announced.
"We still cannot report it because that will be the responsibility of each individual team. It will become known as the start of the 2023 season approaches," said Grano.
"What we can say is that there are several private teams that have been racing with TCR cars imported from Europe and that will now switch to the Corolla TCR manufactured by us, taking into account the good results obtained during the testing stage. The priority, without a doubt, will be for the teams that have already been racing in the category, because they already have experience of TCR."
The first Toyota Corolla TCR made a successful debut in TCR South America, claiming a maiden pole position and victory at Buenos Aires in September.
The Toyota Corolla TCR will be sold to the maximum price of the TCR regulations, 148.000€.