What the TCR World Tour leader made of the inaugural weekend of racing
The driver to beat so far in the TCR World Tour is BRC Racing's Norbert Michelisz, who claimed pole position at Algarve, won Race 1 and then finished eighth in Race 2 last weekend.
Afterwards, Michelisz spoke to TouringCarTimes about what he made of the inaugural World Tour event, which shared grid with TCR Europe, and how his Hyundai Elantra N TCR was on the undulating and demanding Algarve circuit.
"Of course it feels okay [to be points leader], but I don't really care so much about the standings," he said.
"The important thing always is to maximise what you have, and I think we managed to do that this weekend. Sometimes it's enough to be in front, sometimes it's enough to be in fifth or eighth, but with the system we have, with the points, also with the long calendar, it doesn't really matter to be honest.
"Because as you can see racing is very tight, gaps are unbelievably close, so it can go either way. So for me, it doesn't really matter if I'm leading or if I'm third. The important thing is that we managed to get to the end of the weekend without any mistakes."
It wasn't just Michelisz who starred for Hyundai, as his BRC team-mate Mikel Azcona started and finished second in Race 1 and finished fourth in Race 2 the next day to be his closest rival in the standings. Did the pair expect to be so competitive?
"We were here doing some tests in March, and the car felt good," said Michelisz. "You never know what the others are doing, and in general with lower temperatures in winter testing the car feels always great. And then many times you arrive to the first race with high temperatures and you realise that you are in trouble.
"It's the third year of the car. We are progressing also with understanding always the right window for the conditions in terms of setting up the car. Of course you can always improve, but I feel that we are more or less in control of what we want to do in terms of setting the car up. This was a very demanding circuit, especially because of high stress on the front-left tyre.
"Like I said, surviving two races without incident, without punctures, without mechanical failures maybe seems easy from the outside, but it's not easy from the inside. Don't misunderstand me, I'm pleased with the weekend, but [this means more than the results] and it's not really now laying back for two weeks and enjoying it, [we go back to work].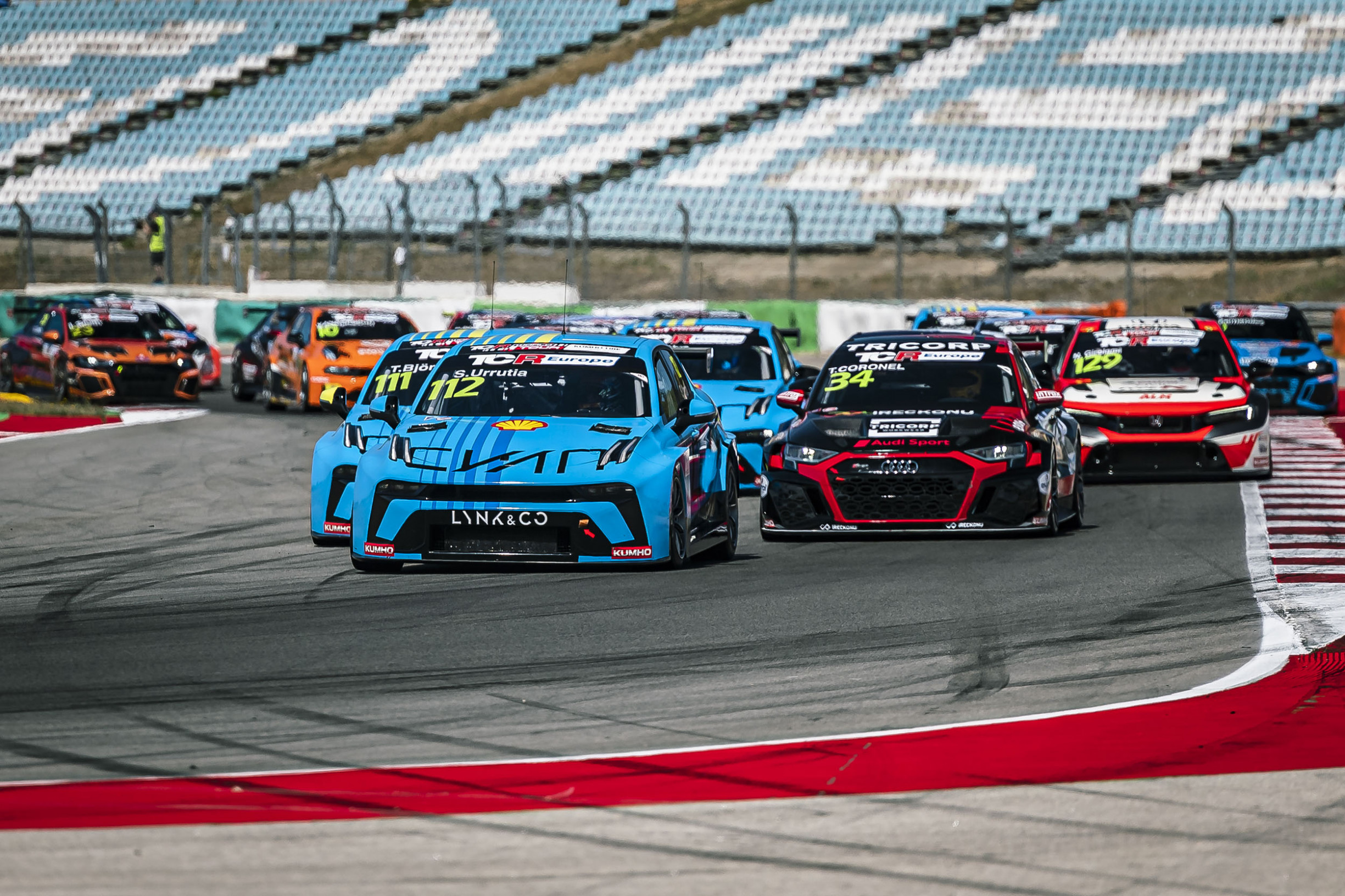 The creation of the TCR World Tour pitches the drivers that would have been competing in the now defunct World Touring Car Cup against the best of national and regional series.
What does the World Tour's first leading man make of the concept, and how did he find the prospect of racing against the TCR Europe contenders when starting from a midfield position on the reversed grid of Race 2?
"In general I think that WSC was doing an amazing job. Considering what they had available, I really think that this concept is what TCR is all about. So huge congratulations to Marcelo Lotti, all the people involved, because I know that in winter time was very tricky for them. But again he proved that he's masterclass in how to run these things, he understands what the environment needs.
"Okay, it's the first season, for sure there will be small things which we all understand need to be improved or need to be changed, but in the end I think it's the best possible way to mix all these cars and get the future direction of the TCR concept.
"So for me, in general, hats off. I was checking a bit the coverage, I was also enjoying the fights with the TCR Europe drivers, with all the other drivers from WTCR, and really enjoyed to be part of this championship."