Mikel Azcona refutes Dusan Borkovic camp's version of Monza altercation
Mikel Azcona was involved in an off-track incident on Sunday, after the second race of the weekend at Monza. The Spaniard and title rival Dusan Borkovic had an argument which ended up with the Serbian hitting a PCR Sport team member, for which he was disqualified from the Monza meeting and faces further potential consequences as the matter will be examined by Portugal's national ASN.
Azcona completely refutes the version of the Borkovic camp of the argument and the events happened before the video, which was released by TouringCarTimes on Sunday afternoon.
"I was at my tent celebrating with my team, as the race had gone really well for me," said Azcona to TouringCarTimes. "We were not like a clan assaulting anyone, Dusan just happened to be outside our tent because he was talking to Lessennes (whose THX team's tent was opposite to PCR Sport's) about some other incident that had happened during the race between them. I just wanted to talk to him, because after he cut the chicane he touched me at high speed and could have destroyed my race. That must have been a heated discussion because he was clearly upset."
Azcona says he just wanted to clarify the on-track incident, but when he approached Borkovic the discussion degenerated into physical assault.
"We tried to talk to him, but he was really angry. After that, when Dusan had turned away, a member of my team called him aloud, and that's when he was assaulted. There were four more punches, which are not to be seen in the video. After those first hits, one of my mechanics started recording a video, and that's what came out in the media, but that's only the last part of it. Like I said, he hit him several times more."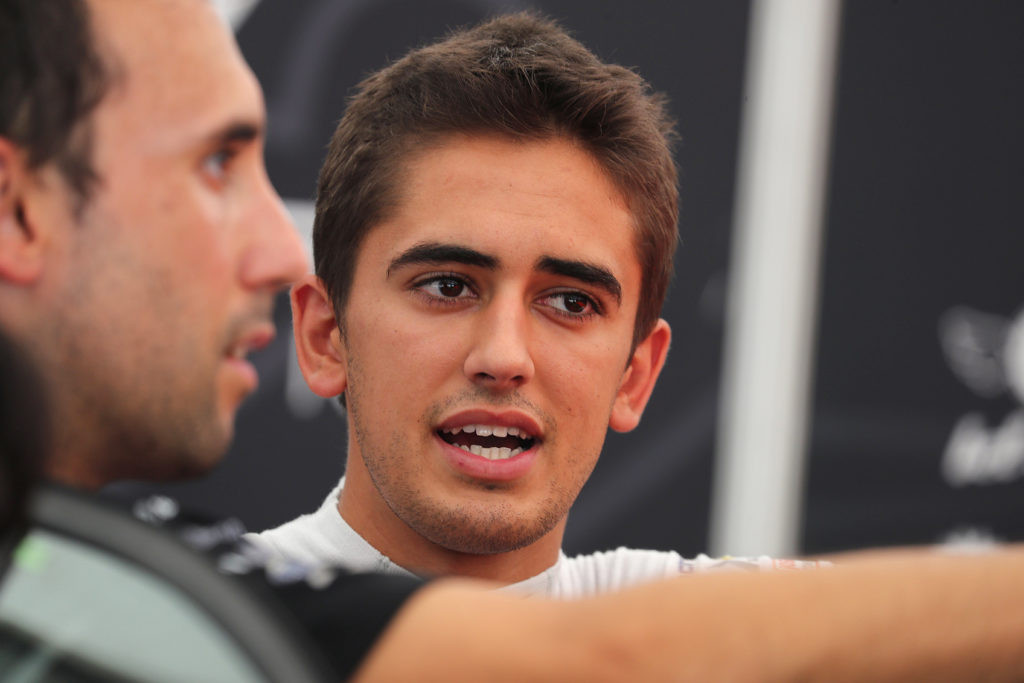 Azcona also refutes claims from Andrijana Borkovic that she was assaulted by member of his team, stating instead that the Serbian's wife and manager had threatened to hit the Spaniard's engineer. Azcona strongly denies attacking a pregnant woman.
"Dusan was then separated from us, and that's when his wife started telling my engineer 'I'm going to hit you!', and she wanted to punch him. He just told her to protect her baby, because she's pregnant, she tried to punch my engineer. Pepe Oriola Sr. did not separate them, Oriola was with us as was all weekend. He was seeing everything that happened. Everyone who was there knows what happened and that we never attacked Andrijana, we would be stupid to attack a pregnant woman."
Claims that Azcona had provoked Borkovic on purpose are also dismissed by the Cupra driver, who says Andrijana Borkovic lied in the statement she released to TouringCarTimes yesterday.
"I was almost laughing when I saw what she said on TouringCarTimes, because that is all a lie. There were several people there, everybody knows what happened. We didn't want to hurt anyone, not Borkovic nor Andrijana. I just wanted to sort the incident we'd had during the race, we could have solved everything by talking, but he just got very pissed and all of this happened. That was not my goal at all. I understand because he lost the championship yesterday, but he shouldn't have done this."