Andreas, Jessica Bäckman ink TCR Europe deals with Target
Brother and sister duo Andreas and Jessica Bäckman have secured deals that will see then move into the TCR Europe series for the 2019 season with the Target Competition team.
The pair contested dual programmes with WestCoast Racing in 2018 with entries into both the STCC and TCR UK championship, and also contested the TCR Europe series finale in Barcelona.
The pair will now race in Europe full-time in 2019, but will switch teams to join Target, who fielded Reece Barr, Kris Richard and Dušan Borković this season – the latter ending the season third in the standings.
"I´m delighted to welcome the youngsters Andreas and Jessica in our team," team boss Andreas Gummerer said. "Both have showed a strong performance in different TCR series. The key will be a good preparation before the first round and I am confident they will be on top from the very first race."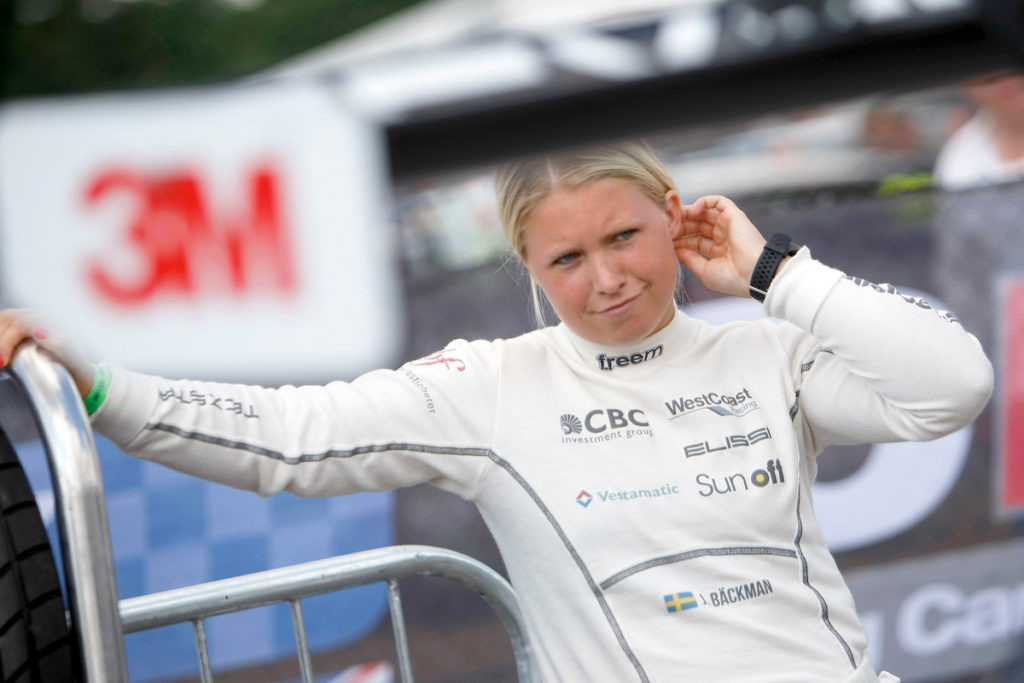 Andreas was a front-runner throughout the TCR UK series as he took third in the standings, winning at Croft when running in a borrowed Honda Civic Type R and going on to secure an additional five podium finishes.
In what will be his second season of circuit racing, he will now seek to impress again at the wheel of Target's Hyundai i30 N TCR.
"The results from recent years show that they are a team to count on for the upcoming season," he said. "My efforts during the 2018 season exceeded my expectations for my first year in racing, so it will be very exciting to see what the next season has to offer," says Andreas Bäckman.
Jessica meanwhile finished fourth in the TCR UK championship standings with a best finish of second place at Brands Hatch and said she was keen to further her development during the year ahead.
"When I started the 2018 season, I never thought that one year later I would be about to compete in one of the best teams, against Europe's best racing drivers," she said. "It will be so exciting to start a new season and develop even more as a driver."