TCR Europe paddock reacts to World Tour news
The new TCR World Tour has already generated a lot of interest among teams and drivers, although many questions remain about the future of World Touring Cars.
TouringCarTimes spoke to competitors in the TCR Europe paddock at Barcelona following last weekend's announcement about the changes to the top level of touring car racing for next year.
Some teams were more cautious about the concept, with Target Competition's team principal Andreas Gummerer saying "for me, then it's not a world championship anymore" in relation to the World Tour concept being built around awarding points from existing events in various TCR series across the globe.
"Things got hard with the COVID-19 situation. Races that were announced, but then they actually never happened like China, Macau etc. And the manufacturers like Lynk & Co and maybe Hyundai are more interested to have some races in Korea or in China. And this different, if it's [still primarily] a European championship, it makes no sense. So then it's better to focus on TCR Europe or something else [with your budget]," said Gummerer to TouringCarTimes.
While only a small cross-section of drivers and teams already compete in the World Touring Car Cup and TCR Europe, there was still a jubilant mood that the demise of the WTCR has opened up the opportunity for a new project to be launched.
"Yesterday we had some talks to find out what [the World Tour] is, how everything is going to work because everything's new," Volcano Motorsport team principal Andrei Tkachenko said.
"But we're always excited because something new happens. We want to be [involved], because the world is changing so fast we have to be on top. It sounds like there will be some opportunities for us next year, we see how it develops. We'll see how it's going to work logistically because in theory it looks very nice, because three or four rounds of TCR Europe will be with points for the world championship, and it's really interesting for us.
"We will be doing TCR Europe for sure, with three cars, and we are doing a programme with Porsche Cup in Italy, for next year. But whatever is happening with TCR, we are continuing doing it."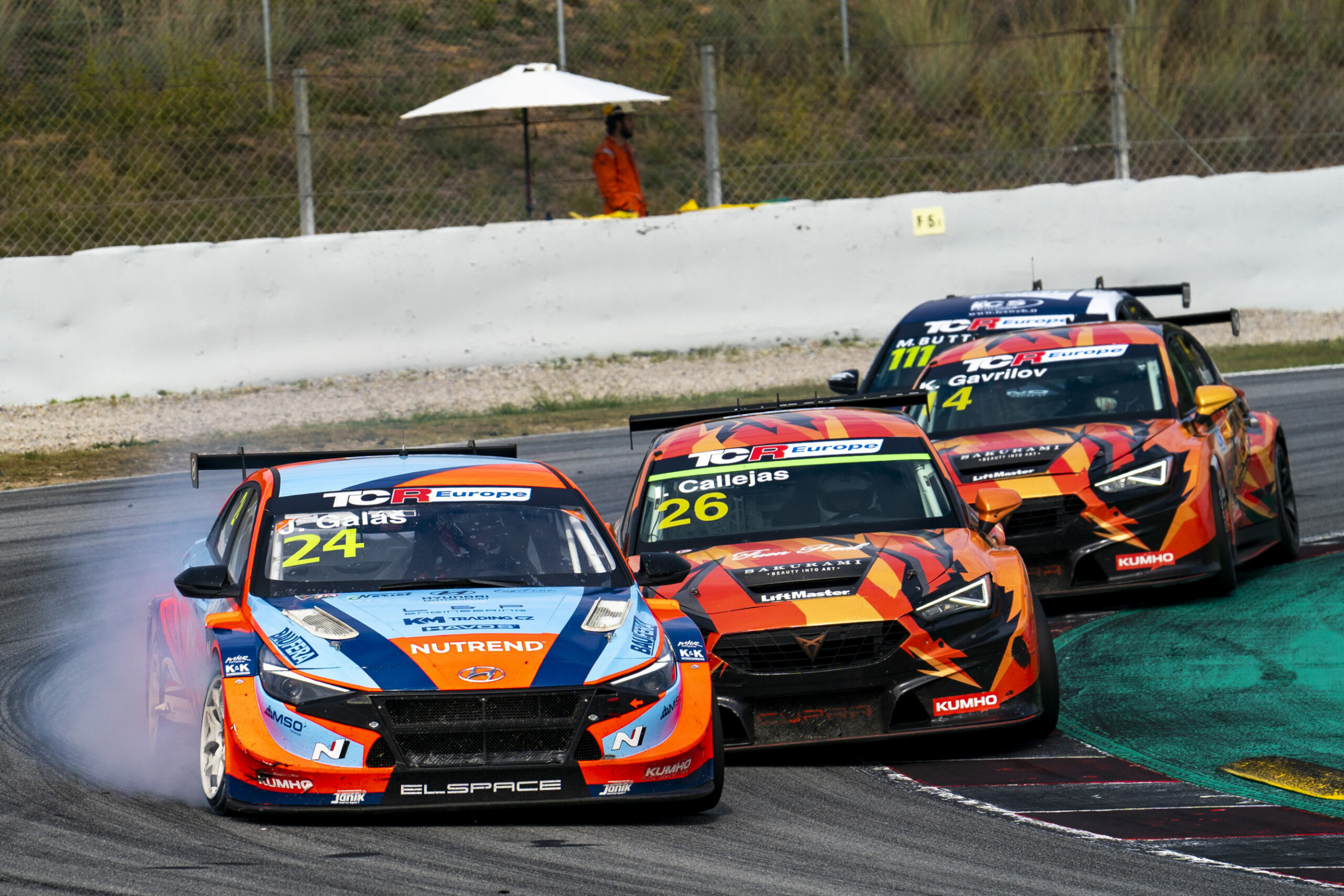 Smaller teams, or ones that are usually more focused on programmes with less geographical travel, are also interested. There are some reservations though about the new TCR World Rankings introduced to rank all TCR drivers and establish who enters the TCR World Final in 2023.
"It's better for teams and drivers, because they get more [opportunity], it's not existing anymore, but TCR with manufacturers, supported teams, any championship, every driver has the possibility to prove his value," said Aggressive Team Italia's Mauro Guastamacchia.
"And for sure this is positive because of course it's a different story also with the sponsors. Because drivers can have a much better visibility even racing in national championships or in TCR Europe or Asia or South America. So the opinion of the team is this is very good news because WTCR was not representing anymore the spirit of TCR.
"Not manufacturer teams, but with the drivers, and nothing else. For sure this is [the way to go], from our point of view this is a clever idea to keep TCR alive and improve even more the popularity of TCR."
Janík Motorsport team manager Tomáš Kováč added: "Well it's hard to predict what will happen. What we can see at this moment, that the ranking so far until it will be adjusted does not show the real skills of the drivers.
"You can see the driver from regional championship can be almost in the top ten, whilst the driver who is second in TCR Europe is 45th. You know what I'm talking about. So this does not show the real picture, I think.
"We like the idea, but the scoring and the ranking must be adjusted. So not the points for example in winning smaller regional championship as winning TCR Europe for example. So this is the adjustment, and it needs some fine-tuning, but the idea behind it is OK. And of course with with withdrawal of WTCR, there will be a lot of good drivers coming back to lower series, so let's see what it will bring."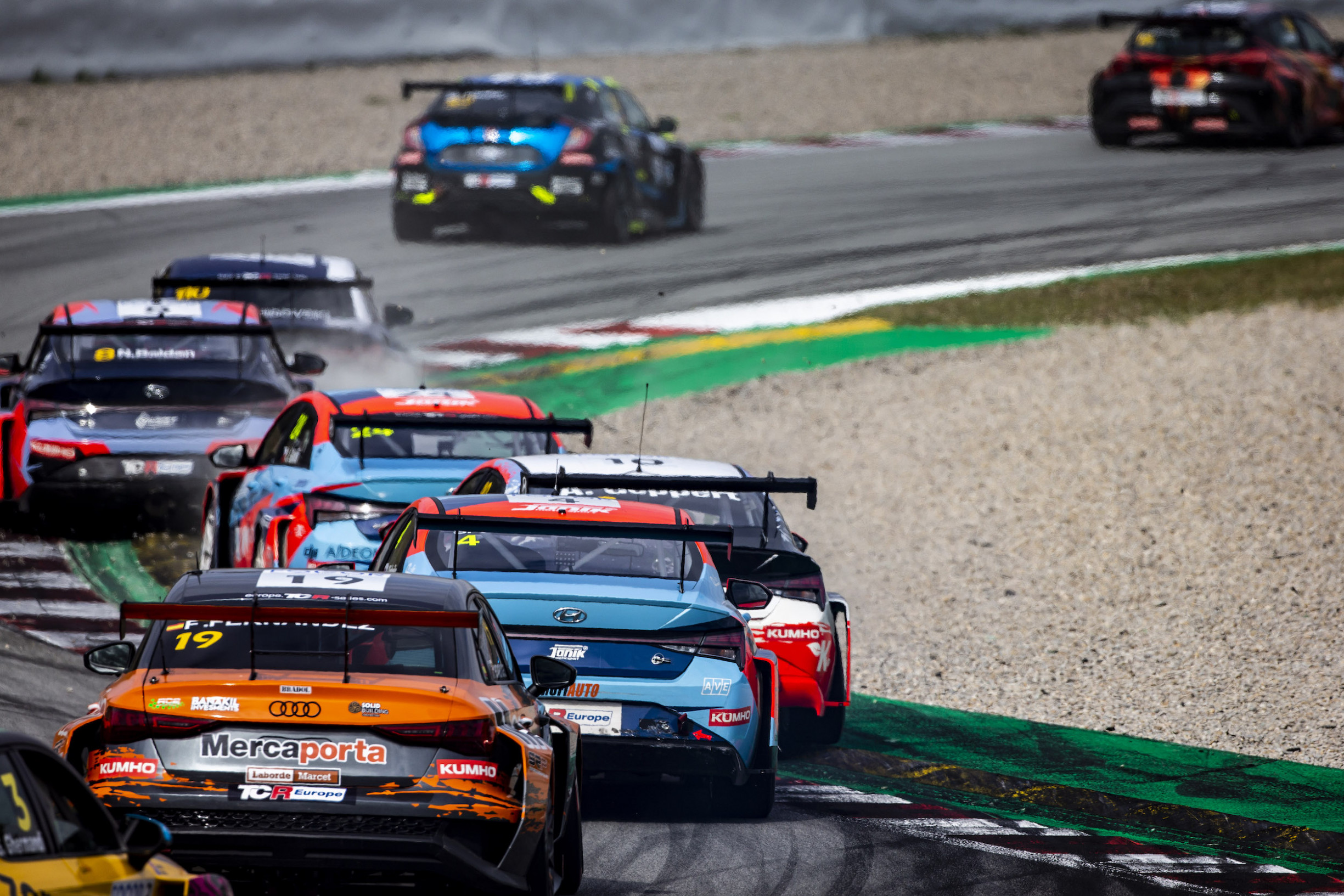 TCR Europe actually is one of the series with the highest coefficients for awarding points in the rankings, and there is a second coefficient used based on grid sizes. The ranking itself takes drivers' most recent results, and therefore there is a comparative loss of points if older results which were particularly high-scoring are then discluded from the rankings by the addition of a new race result.
Halder Motorsport boss Mike Halder said "it's a ranking but it's not a ranking that tells a lot", and was one of many whose initial confusion about the concept was eased after speaking to Marcelo Lotti, the man behind last week's announcements.
"We just spoke quickly [with Lotti], but in general when I saw the news I was very surprised that the WTCR would be over next year," explained John Filippi, a former World Touring Car Championship and WTCR racer who spent this year in TCR Europe.
"Well surprised I'm not, because for sure there was only [talk], but I was betting that a new promoter, organiser or something else to have a safe [future for WTCR]. Because for a long time we had no news from them, and suddenly they finish completely the championship like this.
"I'm a little bit disappointed because I was part of this venture the first year of WTCR, and I remember in this time I was very sure that touring cars had a very, very good future.
"But it's funny because 20 minutes later I saw another news that it would be a ranking, and after that there would be a World Tour. And I said 'ah, perfect, they found a solution and they will save maybe the world championship, or the world competition of touring cars'.
"So it's interesting, still too early to know if I can be part of this, but I hope."