You can buy an ex-Giovanardi Peugeot 405 Super Touring
The Peugeot 405 Super Touring with which Fabrizio Giovanardi secured second and third overall in the 1993 and 1994 Campionato Italiano Superturismo seasons is available for sale.
The car was one of five 405s built by Italtecnica for the works Team Peugeot Talbot ahead of the 1993 and 1994 Italian Super Touring championship seasons.
Giovanardi was right in the thick of the 1993 title fight with CiBiEmme Engineering BMW driver Roberto Ravaglia, losing out by just seven points in the end after a total of five victories.
Later that year saw the Italian driver taking part in the iconic FIA Touring Car World Cup at Monza, a race featuring a massive field of 43 cars.
Giovanardi put the Peugeot on ninth place on the grid, eight tenths from pole and just fourth fastest of the Peugeot drivers. Yannick Dalmas was fastest of the 405 drivers, putting his French Peugeot Sport-prepared car on the front row.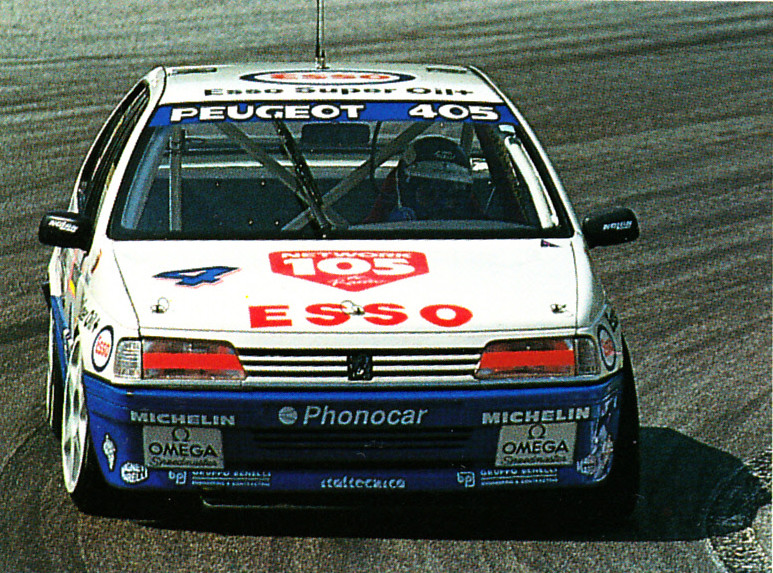 But the race came to an early end for Giovanardi, who came together with BMW driver Steve Soper and Ford driver Andy Rouse on the opening lap, spinning into the barriers.
The 1994 season saw Giovanardi back in the Italian championship, finishing third overall.
The Peugeot driver was 26 points behind Alfa Romeo driver Antonio Tamburini and a massive 113,5 points behind champion Emanuele Pirro of Audi Sport Italia, who dominated the season.
Giovanardi did not reach the top of the podium that year, but claimed a total of seven podium finishes. The Italian driver raced alongside Peugeot team-mates Amato Ferrari and Gary Ayles that year.
The car has recently been restored and raced by Andy Hack in the 2021 HSCC Dunlop Saloon Car Cup.
Head over to Lowe Classics if you want to get your hands on a Super Touring race car with proper pedigree for your local track day.
And click here to read more about the iconic FIA Touring Car World Cup in 1993.