Lotti on the health of TCR worldwide, and his new World Tour
TCR is now in its ninth year as a category, and is used by touring car series all over the world. But some of them aren't in great health…
Among the strugglers is arguably TCR Europe, one of the few truly international series but one where, in 2023, only eight drivers have contested both of the two rounds run so far this season.
The grid for the Algarve season opener was boosted by the event being part of the new TCR World Tour, and the third TCR Europe round at Spa-Francorchamps next weekend also holds that status – so the entry list will swell again.
TouringCarTimes spoke to Marcello Lotti, founder of the TCR concept and president of the World Sporting Consulting (WSC) company behind the TCR World Tour and previously ETCR, about his latest creation and the health of TCR worldwide at Algarve.
"First of all we are at the start [of the World Tour]," pointed out Lotti. "I have to say I think that our technical department made a good job [with Balance of Performance] as they're very close. So it's a completely new concept, as I discussed with you seven months ago, and we believe a lot in that.
"Today is the first experience. There are some things that have to be adjusted, clearly, but we believe in this concept and we believe that this TCR World Tour will have to stay at this level [at later rounds]. Frankly I think that the calendar that we select, the existing events…from the track and history and everything, is really top."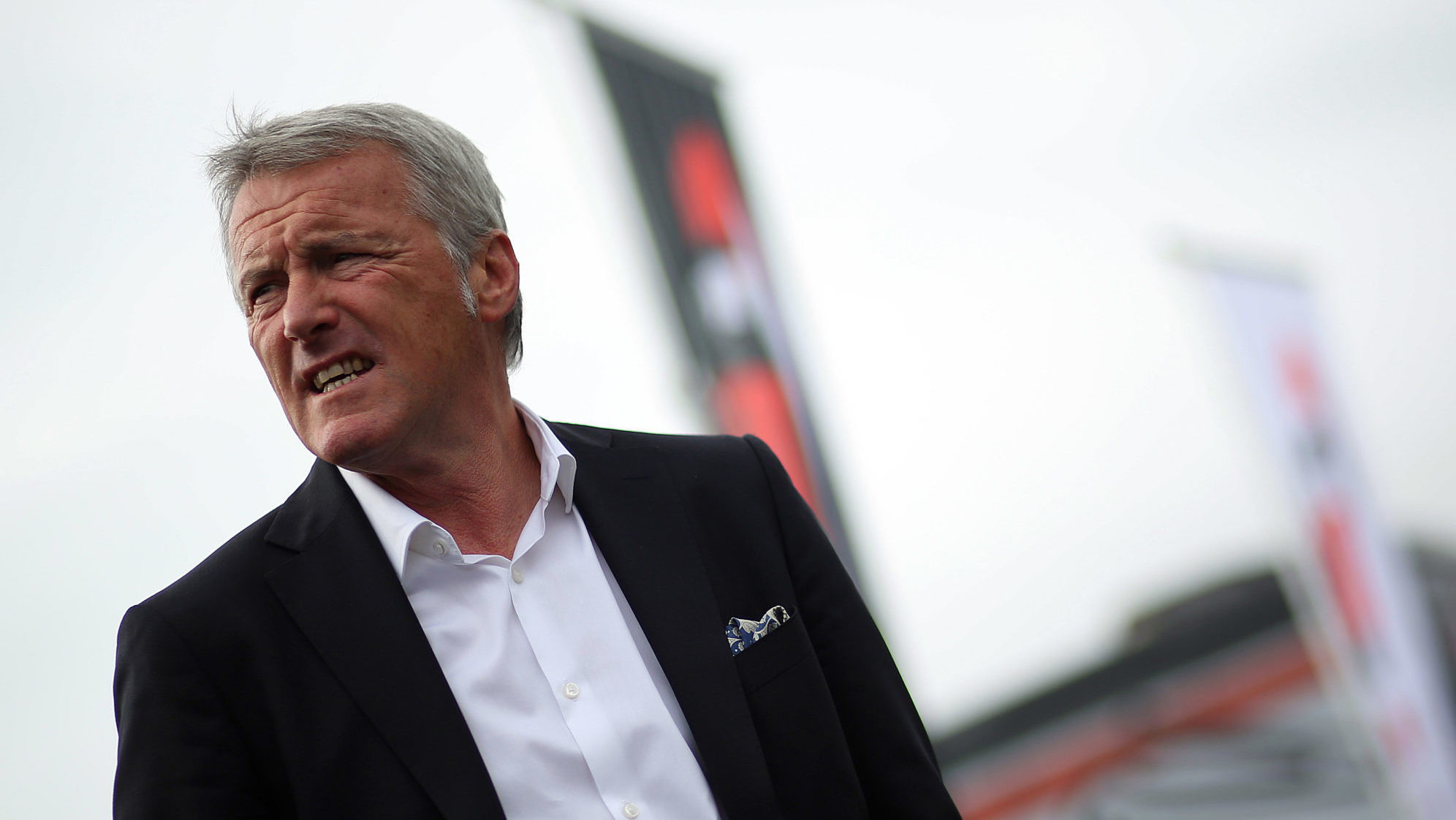 But racing on top circuits does not automatically attract entrants, even in national championships which feature tracks that are drivers' favourites.
For the series who have had events picked up by the World Tour, the influx of international entries may be cancelled out by locals who – rather than being enthused by the challenge of racing against the world's best – are put off by the idea of being further down the order in a larger grid.
"It's a change of concept. Clearly, we select existing events so we have to respect sporting regulations of the existing events," Lotti explained.
"I think it's a great experience also for the teams that follow the full season of the TCR World Tour, because they get to compete in these different realities of TCR in the different regions. For example, in Australia there is three races [per round] instead of two. And sometimes there is one qualifying instead of Q1 and Q2. I think all these professional drivers will enjoy the opportunity to test all the different events in the TCR community."
In addition to the creation of the World Tour, there's now a TCR World Rankings in which drivers can earn points by racing in any TCR series. But with each series having a different coefficient value, the interest from competitors has been distorted and series have lost and gained drivers based on their points value in the World Rankings against other series.
"When it comes to scoring points for the TCR World Rankings in a TCR World Tour event, we clearly keep the overall [race] classification," Lotti said, "and we give the overall classification to these points. It is a big opportunity for all the competitors, including the competitors that follow the full season in the local event, because the points are the maximum coefficient. Because you go easily each time over 20 cars on the grid.
"And on top of that, there is 50% more points because it's a TCR World Tour event. So at the end, I think it will be good advantage for all the local drivers that will take part."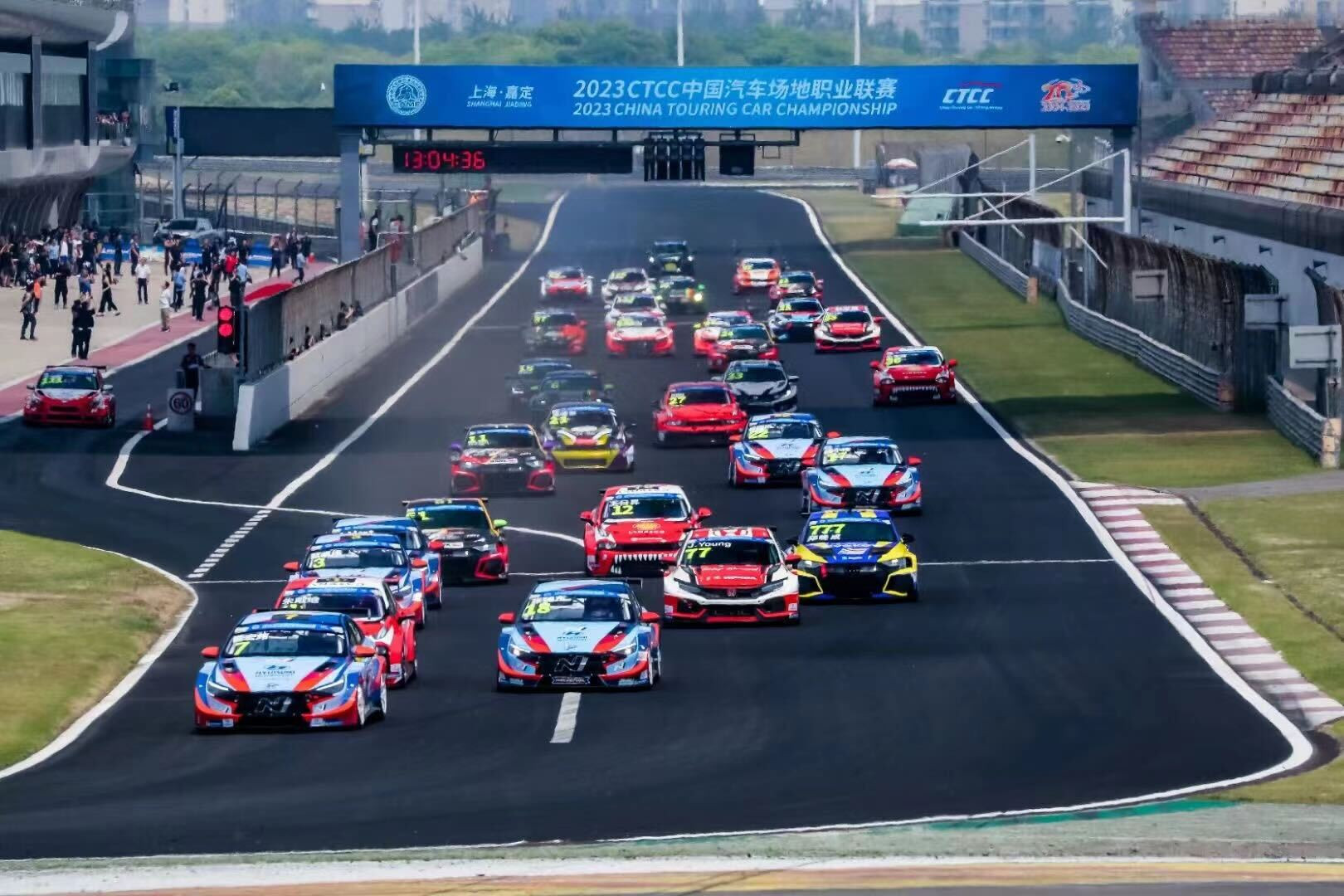 That is if they're happy going from usually getting the points for an overall podium finish to potentially now getting the points for a position outside of the top ten…
The final two rounds of the TCR Australia season will be part of the World Tour, but so far the championship has only had twelve drivers compete in both of the opening two rounds. Both of those taking place away from the Australian mainland has certainly had an impact, and the series operator has said that there are several more expected entries, but it is budget rather than lack of interest that has stopped more drivers from competing so far.
After two weekends with TCR Europe, the World Tour heads to Vallelunga for an invitational race organised by ACI Sport. At the moment they are enjoying great interest with the TCR Italy championship they oversee, as well as national championships in other car racing categories.
There were 33 cars at the 2023 TCR Italy season opener, and two more for round two. Many of the names at the front have migrated there after previously competing in TCR Europe, which is a reversal of what usually occurs.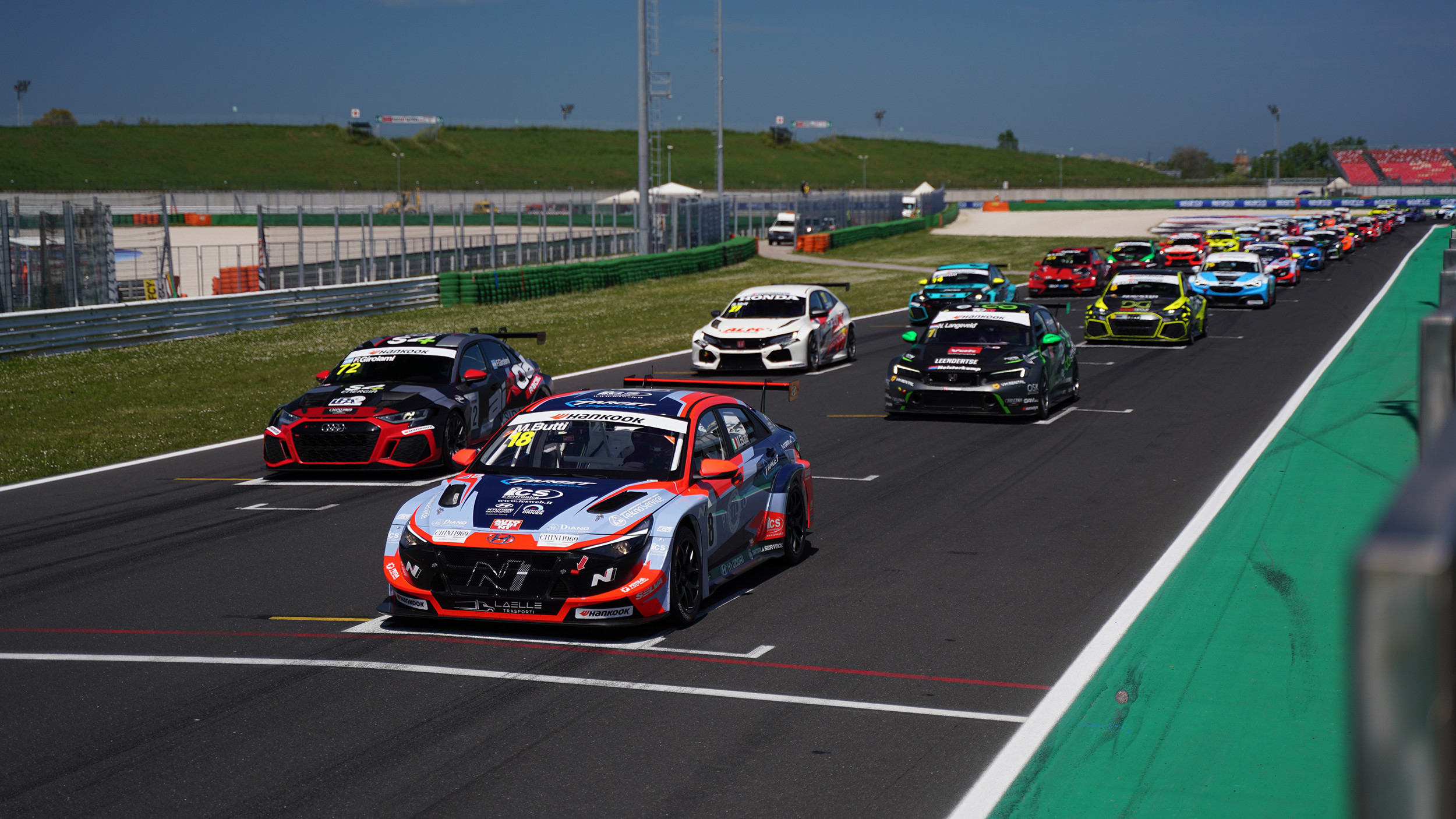 Two stars of the European scene have headed off to TCR China, which kicked off last weekend with 32 cars at Shanghai. The series didn't run last year but TCR Asia did under the same promoter and had strong grids. WSC orchestrated the extension of Lisheng Sports' deal to promote both series, and has made its Macau round the final event of the World Tour.
In northern Europe there's the opposite of continuity as the Scandinavian Touring Car Championship (STCC), which had TCR Scandinavia incorporated into it, is switching to electric cars and left the TCR contingent having to find a new promoter and a new calendar – seemingly unable to do so for 2023.
The off-season drama has seen TCR Denmark's grid grown to over 20 cars by inheriting some of the TCR Scandinavia drivers.
TCR series' average grid size
(incl. non-points scoring entries) *ongoing
| Competition | 2020 | 2021 | 2022 | 2023* |
| --- | --- | --- | --- | --- |
| TCR World Tour | | | | 22 |
| WTCR | 20.83 | 21.38 | 15.25 | |
| TCR Europe | 22.5 | 22.43 | 21.29 | 17 |
| TCR Australia | | 20 | 19.57 | 13 |
| TCR South America | | 14.13 | 21.38 | 21.67 |
| TCR UK | 7.33 | 13.67 | 21.57 | 22 |
It's bad in Germany too, contrasting ACI's success in Italy as the ADAC's series across all car racing categories are falling apart. The declining interest led to their Formula 4 series being shut down, and TCR Germany becoming a class within the Spezial Tourenwagen Trophy (STT) for 2023 rather than being a standalone championship.
Another factor to take into consideration is series that use Hankook tyres have faced an uncertain pre-season due to a factory fire in South Korea decimating Hankook's stock of racing tyres, and prompting it to tell series to find a new tyre supplier in case they could not provide enough rubber.
WSC has been directly involved in helping that happen when that's been required, with World Tour partner Kumho being the go-to tyre manufacturer it has tried to orchestrate last-minute deals with.
"With the experience that I have in motorsport, it's like that. Sometimes it's up and down," Lotti said when asked about the above series.
"There is some TCR today that is struggling a little bit, like TCR Germany. But TCR Germany we have a plan for the future, we have a discussion with them. Probably we restart to recreate interest in Germany from this kind of championship. Because it was a championship before, with the collaboration of the ADAC.
"But today, you remember five years or four years ago there were 40 cars in TCR Germany and 15 cars in TCR Italy, and now it's less cars in TCR Germany and more cars in TCR Italy.
"I think also it's a question of it's not an easy year in terms of financing, and clearly the costs related to TCR Italy are not the same as to participate in TCR Europe. And this is the first point. And probably the concept of the TCR World Tour means some drivers want to participate, because in the grid there are also professional drivers.
"But I have to say not for all, not for all. I spoke clearly with people, with drivers from TCR South America for example, or TCR Australia. They are excited to have the opportunity to compete in these two events elevated to TCR World Tour status.
"But in any case, I think also that TCR Italy is well organised, has good communications and a good market around, and it's really an affordable budget compared [to others] as a championship today. This I think is one of the points that makes their success today."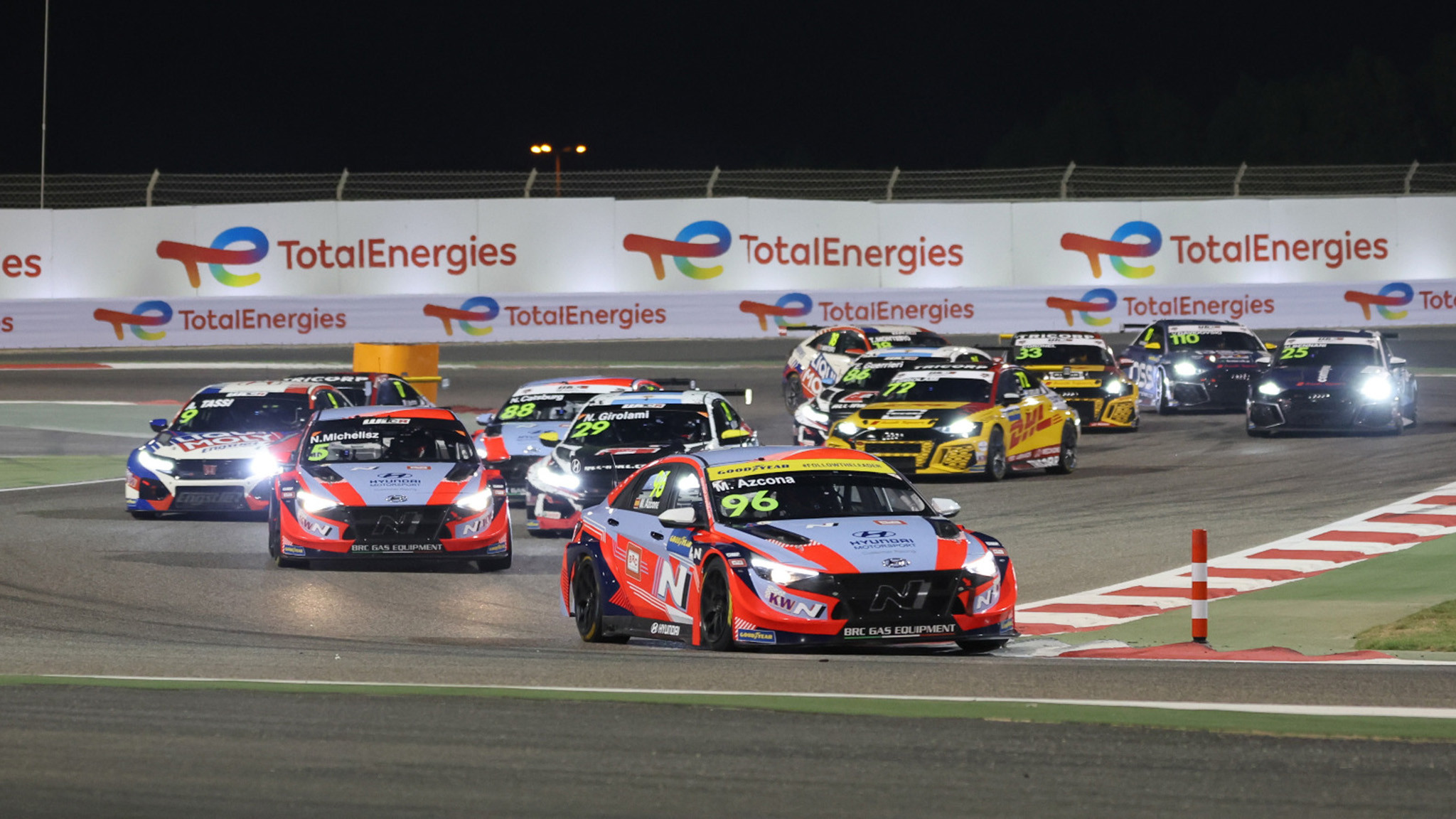 Then of course there is, or rather was, the World Touring Car Cup. It only had nine full-time drivers last year and the sustainability of the series was perhaps reflected in WSC's decision to bring in the World Tour instead.
Was the 22-car grid for the World Tour opener, which consisted of 13 drivers scoring TCR Europe points and nine drivers who were in attendance as part of a full World Tour programme, below Lotti's expectations?
"I have to say for TCR World Tour entries: no. We are in line from what was our expectations," he said. "It's clear that there are some brands that are not super ready now to start with the number of cars they needed. But in any case, we are close to what was our expectation.
"Probably we have one or two cars more from the next one. But we are fine, like this. For TCR Europe, the expectation was a little bit more cars on the grid. Maybe it is not easy here in terms of financing, for all the teams and drivers, but we know that there is a plan for us to have four or five more cars from the next event from TCR Europe. So they will arrive probably 16 cars on the grid when they will be alone [from the tour], so I think it's okay."
There were only 13 drivers for TCR Europe's second round in Pau, and two of those shared a car so only did one race each. But that event was a late addition to the calendar, so Spa could have more drivers entered for TCR Europe points.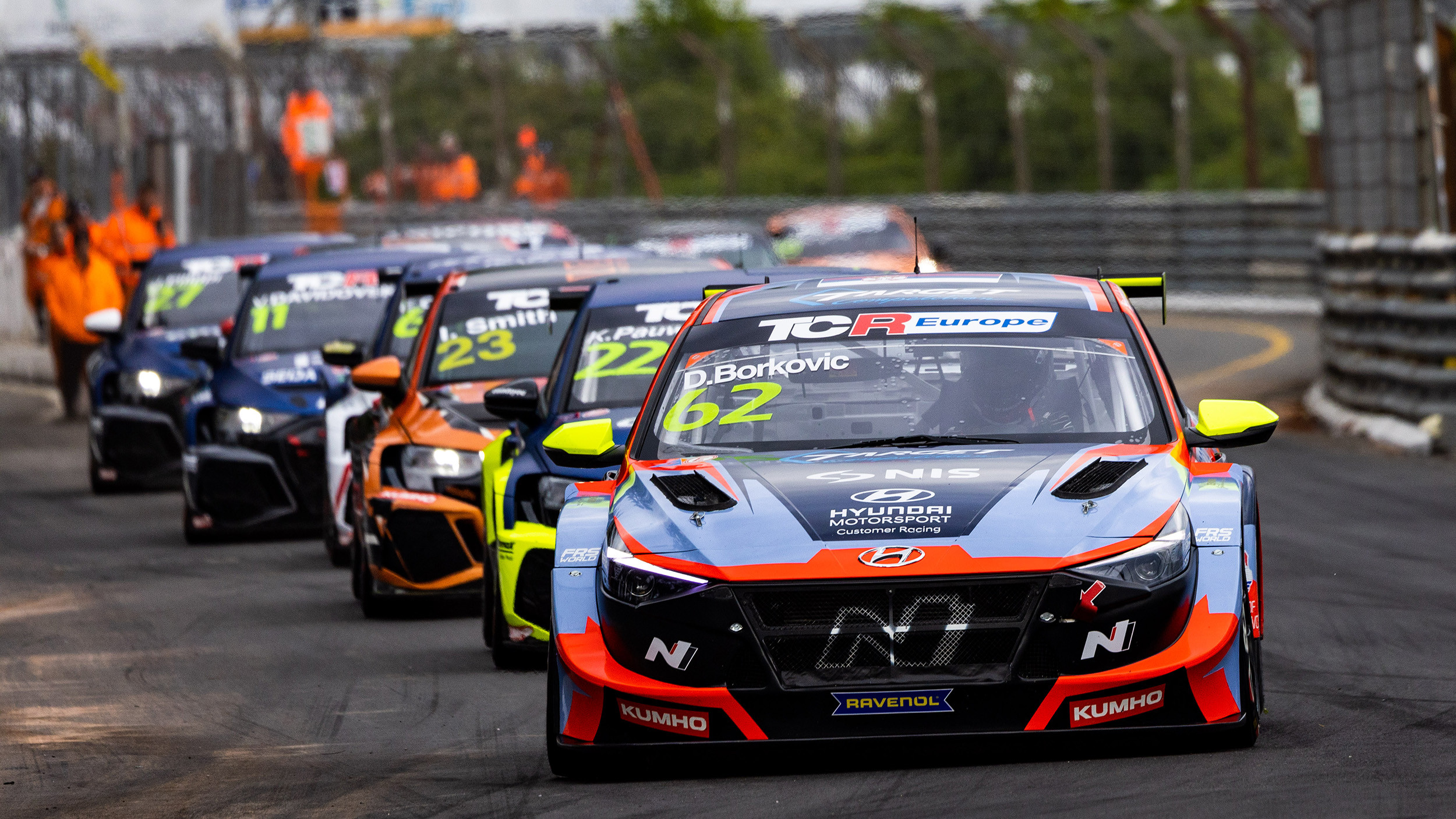 But how many more World Tour-focused entrants will there be, especially for the rounds outside of Europe?
"I have to say that we don't want to dream at the moment," Lotti continued. "We are in the first year, and we know that it is a new concept. It's the first time in motorsport that this type of world ranking system and points-scoring final [has existed], and the TCR World Tour. And clearly we are also curious to see what's going on.
"We decided to make two rounds [on each continent] when we go overseas. Especially like happening in Australia this season and also in South America. With both, we sign long-term agreements, so we believe that this concept is worthwhile, to make two, because you have [saved] costs from all this transportation and so on.
"And to make only one [event per continent], yes, probably on next season's calendar you can find other [two] places with only one event. But in the sense of the logistics, it makes more sense [to do two]. And this back-to-back I think this season was the right decision to take. I will tell you at the end of the year, but this is what we believe.
"This is the concept we believe in, and clearly we want to keep this concept [beyond 2024]. Frankly it's probably something that can change in terms of [classification]. We are discussing with the FIA for 2024, and probably in some weeks we will see the results of our discussion, including the TCR World Ranking final."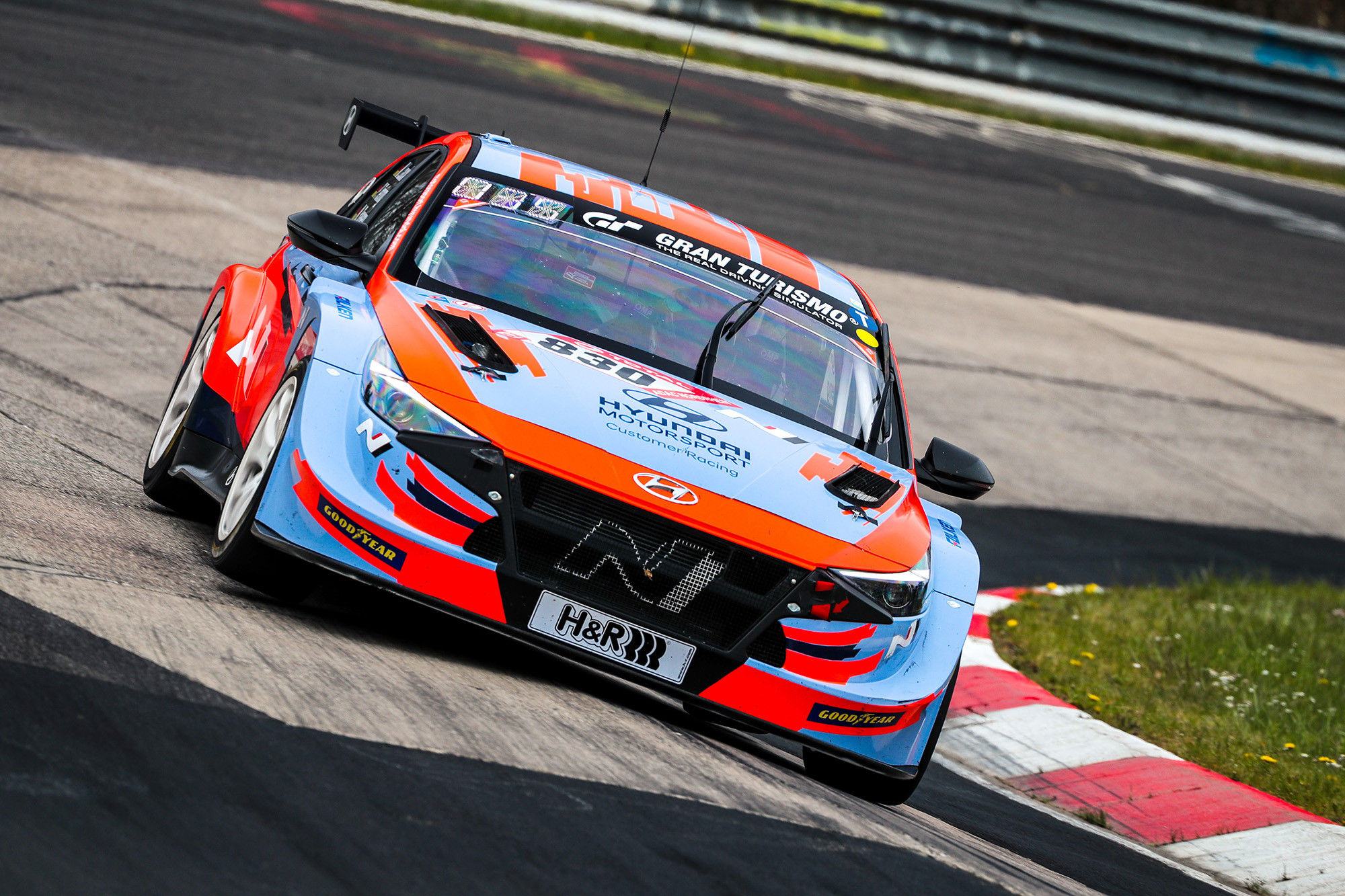 Not currently on the formal discussion table, but "something that we were thinking about", is including a TCR endurance race into the World Tour. "At the moment it is not in the short-term plan," said Lotti, but nodded when asked if it's a longer-term goal.
The size of grids in series across the world, and therefore what World Rankings points can be earned in them, could influence who ends up qualifying for the end-of-year TCR World Final. The event will use a play-off format and the top 15 in the World Rankings will automatically qualify for entry into the competition.
"Clearly we have to improve a lot of aspects. Because everything is new. Our app TCR TV is new, the TCR TV website is completely new," Lotti acknowledged.
"Our team is working to optimise everything, conscious that we are at the beginning. I don't expect any changes to the calendar or any problems in the calendar this season, because all the agreements are signed. So there will be no change. But what do you know, something could happen!
"And at the moment I'm not caring about the 2023 calendar in terms of current strategy, I'm working on the 2024 calendar with my team and we probably want to publish the first draft of 2024 within the end of May, this season."