TCR World Tour talents join up with TCR Europe grid again for Spa
The second event of the TCR World Tour takes place at Spa-Francorchamps this weekend, and a joint grid of over 20 cars has been maintained.
There were 22 drivers who raced in the inaugural event at Algarve last month, which also doubled up as the TCR Europe season opener, while the Spa grid will feature 23 cars.
All but nine of those in Portugal were drivers whose primary campaign was in the latter, and it will be ten drivers who will be competing at Spa, following the addition of Philip Lindberg at ALM Motorsport, where once again the races will also be part of the TCR Europe season.
While those fighting to be champion of Europe score World Tour points automatically, it does not apply the other way around and means the fight to claim the points for TCR Europe victory may be played out in the midfield like at Algarve.
Leading the TCR World Tour standings after finishing first and eighth in the opening two races is BRC Racing's Norbert Michelisz, and as a result he will be carrying 40kg of compensation weight in his Hyundai Elantra N TCR.
His team-mate Mikel Azcona, who finished second and fourth in Portugal and is second in the standings, carries the same amount of additional weight. Then despite sitting 18th in the standings with just two points to his name, MA:GP's Viktor Andersson also has 40kg of success ballast because TCR Europe will be applying its own BoP at Spa.
Two weekends ago the paddock headed to Pau for their second round of the season, and Andersson took pole in his Lynk & Co 03 TCR for a race he then retired from. He finished fifth in the following day's reversed-grid race, but is only eighth in the TCR Europe standings and the lowest of the full-time drivers.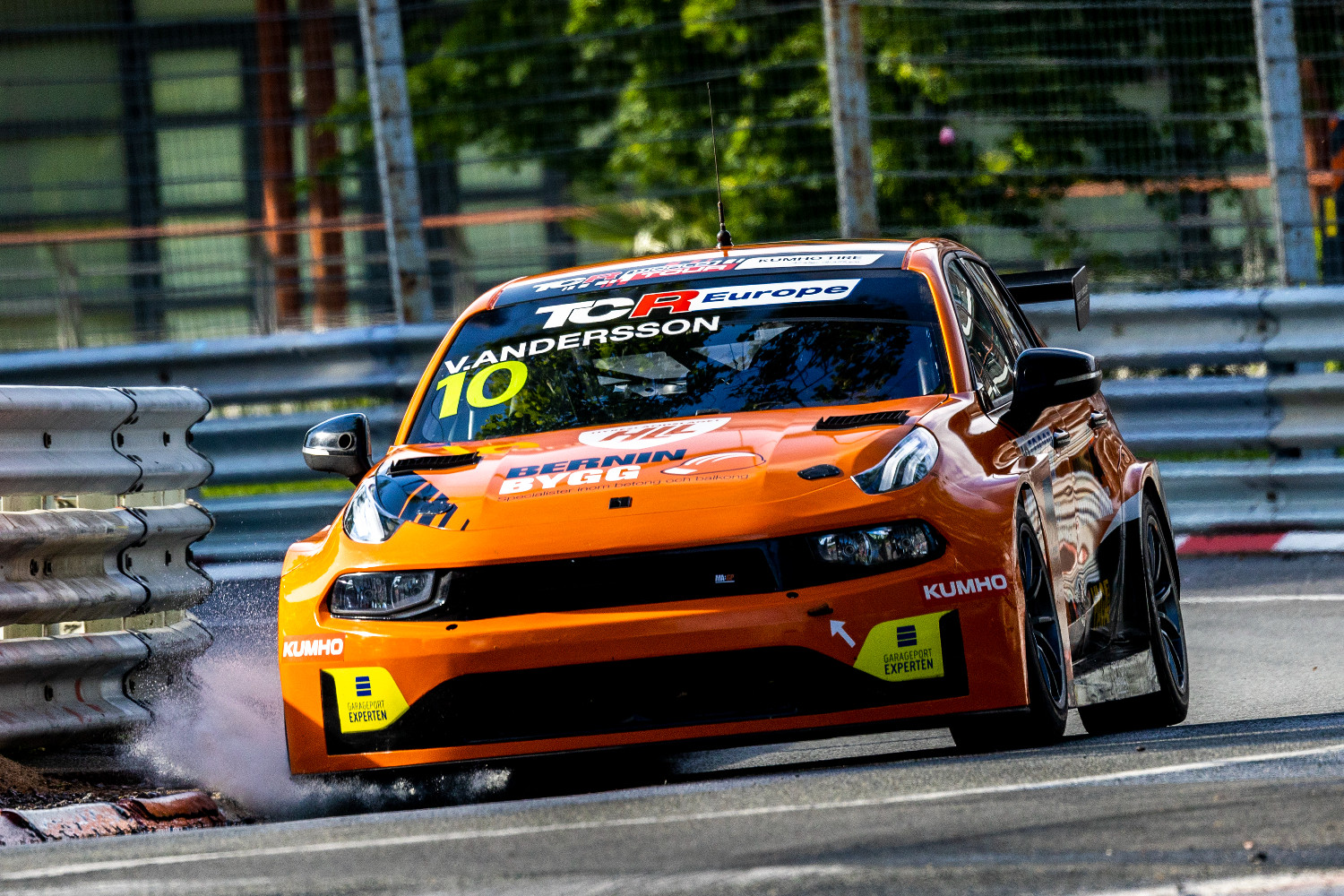 In contrast, points leader Tom Coronel arrives in Belgium incredibly happy that his Comtoyou Racing-run Audi RS 3 LMS II TCR will be free of ballast despite winning in Pau. He and the team have also learned their lesson from the start of the season where Coronel's race gear got locked in the team truck.
"I gave my helmet to the truckie on the Wednesday at Algarve, and on Thursday morning I asked for my helmet but they'd lost the key of the truck," he recalled to TouringCarTimes.
"So I said I'd skip first practice, we have enough time. But they said 'no, no, no, you have to drive'. And then there was full panic, so there were 20 people looking for the key. Nobody could find the key. And then they broke the window of the truck because they had to get my helmet and my bag with the racesuit."
TCR Europe had 13 points-scoring entries racing at Algarve, 12 in Pau, and 13 for Spa. Among returnees and new entries are Mikael Karlsson and Levente Losonczy at Aggressive Team Italia.
The next heaviest cars after Michelisz, Azcona and Andersson are Comtoyou's World Tour-focused pair of Frédéric Vervisch and Rob Huff who are third and fourth in the standings. They have 30kg of additional weight, as does Target Competition's sole driver Dušan Borković who finished first and second in the two Pau races.
The Spa weekend will run to TCR Europe's sporting regulations, meaning there will be the two-stage qualifying which sets the grid for Race 1, then a reversed-grid will be used for Race 2.
There were confident noises in the TCR Europe paddock in Pau that they will be able to contend more closely this weekend with the World Tour leaders than they did at Algarve, and on a track with long straights and high-speed corners the impact of ballast will be felt harshly by those who have been fast so far.
The race weekend at Spa starts with free practice on Friday, followed by qualifying (10:40) and Race 1 (15:30) on Saturday and Race 2 at 11:40 CEST on Sunday.