Looking ahead to the 2014 DTM season
It's already been a fortnight since the 2013 DTM wrapped up at Hockenheim. It's gone quickly, hasn't it?
As the majority of teams and drivers take a well deserved rest, the main news now surrounding the DTM is who will end up where in 2014, and will Mercedes return to an eight-car team next season?
Regarding the driver market, it appears that Audi and BMW are the two who could undergo the biggest shake-ups over the winter.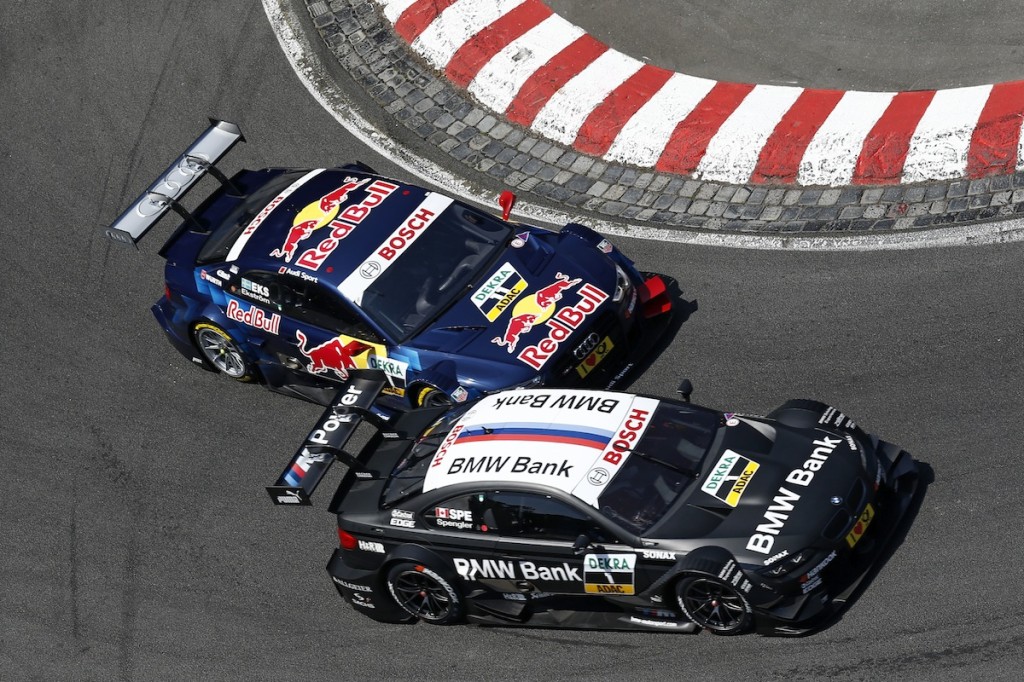 Andy Priaulx, after a difficult two seasons with BMW in the DTM, is unconfirmed as part of the Münich marque's line-up for next year, whilst the rest of the 2013 manufacturers' championship winning line-up expected to stay for another year.
Additionally, double DTM champion, Mattias Ekström, told TouringCarTimes that he heads into the winter for the first time "since a long time ago" without a contract.
Whilst Priaulx's whereabouts and possible successor is yet unknown, Ekström also confirmed he will begin negotiations with Audi in the forthcoming weeks.
In addition to his 2013 DTM duties with Audi, 2013 has also seen Ekström take part in the European Rallycross Championship with Volkswagen, the 24 Hours of Spa behind the wheel of an Audi R8 and a maiden trip to the Bathurst 1000km where he teamed up Priaulx and Triple Eight Race Engineering.
In the event that Ekström moves to another series, it is expected the vacancy he leaves at Audi could be filled by Formula Renault 3.5 driver, Nico Müller.
The 21-year-old Swiss first tested with Audi in 2011 with a view to a race-seat in 2012, but eventually lost-out to Adrien Tambay.
However, Müller once again tested – and impressed – with the Ingolstadt squad in September 2013 alongside Ekström and the 2013 DTM champion, Mike Rockenfeller.
"He tested an old-style A4 at Monteblanco previously, and was very close to getting the DTM seat that Adrien Tambay was eventually given," Audi's head of DTM, Dieter Gass, told Autosport. "He is, let's say, in contention for an Audi drive next year."
Whilst questions swirl around Ekström's future, Audi is expected to retain its current driver line-ups, with Edoardo Mortara recently affirming his desire to stay on board with the Phoenix team despite a difficult 2013 season which saw him score just three points.
Although it could be argued that the futures of Priaulx and Ekström are the main talking points surrounding the 2014, sources from both the ITR and Mercedes confirmed to TouringCarTimes that the Stuttgart manufacturer will be extending its six-car-squad to eight for the first time since the end of the 2011 DTM season.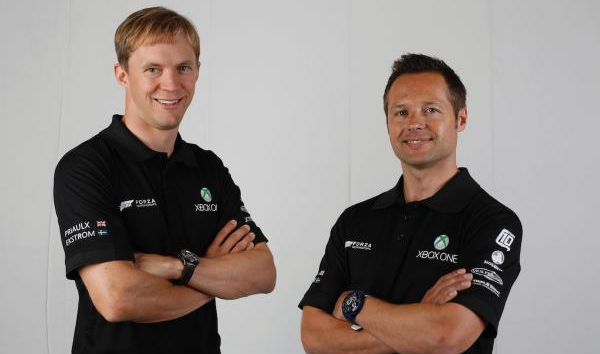 The ITR source also stated Mercedes is all but certain to keep its current line up, but is expected to sign Maximilian Bukh and Götz to fill the two new seats.
The two Maxs currently lead the ADAC GT Masters championship with an SLS GT3, and thanks to their performances, earned a DTM test with the Stuttgart manufacturer back in August this year with a 2011 "old-spec" C-Class.
However, one man who could throw a spanner in the works for the two Maxs, is programme is Paul di Resta making a surprise return to Mercedes, should he fail to secure a seat in Formula 1 for next season.
The Scot claimed the DTM title in 2010 with the HWA team, and unlike in touring cars, which is dictated more by talent than the depth of a driver's pockets, it is becoming increasingly unlikely that he will be on the Formula 1 grid in 2014.
A DTM insider confirmed over the Hockenheim season finale weekend that di Resta is possibly considering a return to the series.
Gary Paffett also added he would be happy to welcome his old team-mate back into the fold should he be frozen out of F1, despite di Resta having not mentioned anything to the 2005 DTM champion.
"It'd be great to have him come back to the DTM," Paffett told TouringCarTimes. "He's a top driver, another former champion and he'd be a great addition to our team; someone who'd strengthen it.
"I think Paul deserves to stay in F1 and he'll want to stay, but it's seemingly increasingly difficult to find a seat in F1 unless you've got millions of pounds in the bank.
It's frustrating for the pinnacle of motorsport and it is very difficult for people to understand why drivers are there because they've got money and not because of talent.
"However, I speak to him [di Resta] pretty often and he hasn't said anything."
The homologation freeze which was put in place ahead of the 2012 season also ends next season, so expect teams to be pushing for loopholes in the regulations which were not able to be explored over the last two seasons.
Whilst nothing is officially confirmed in terms of teams and drivers, expect the landscape of DTM 2014 to look rather different to this season.