TouringCarTimes celebrates 20 years online: 1995-2015
TouringCarTimes celebrates its 20th anniversary today, marking 20 years of the fastest touring car news online since 1995. Join us as we take a look back with drivers, series directors and the journalists behind the site on one of the oldest motorsport websites in the world.
A snapshot of the 2015 touring car scene of sees the likes of Citroën drivers José María López and Yvan Muller fighting for the WTCC title and a new championship emerging in the form of TCR.
Rewind the clock 20 years back in time to 1995 and we had the likes of Vauxhall driver John Cleland and Volvo driver Rickard Rydell fighting for the BTCC title and Super Touring seriously gaining momentum as the main touring car regulations around the globe.
And this was where the spark came for the start of TouringCarTimes as the then 12-year-old Johan Meissner, site founder and owner, saw a 1995 BTCC race on Swedish national television:
"I remember seeing the BTCC race at Brands Hatch on TV and I was completely floored! My parents drove a Volvo at that time and seeing the howling Volvo 850 of Rickard Rydell and Tim Harvey in the midst of the BTCC field made something go 'click' in by brain.
"The race had everything. A double pole and double victory for Volvo, a titanic scrap for the lead between Rydell, Harvey and Cleland, several restarts, big crashes, changeable conditions and privateer driver drivers mixing it among the factory teams.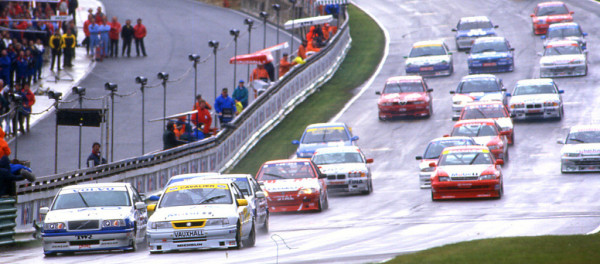 "From then on I was lost in touring car racing. The formula had it all. Awesome looking cars that I could identify from the street, the majority of car brands represented, great driver characters, wonderful commentary from Murray Walker and above all fantastic racing!
"I had always had a certain interest in motorsport, but this was something else. They drove the doors off souped up production cars, there were millimeters between the drivers in the races and the fights for positions were physical.
"I started following BTCC manically. And it was here my spawning interest in computers came along. My dad had computers since before I was born and the newest feature around 1995 was the internet.
"The BTCC races was broadcast on Swedish television with a delay of one week. That could not stand, was my thought. Waiting for over one week to know the results of such a fascinating category? Nonsense.
"So with the help of my dad, I constructed a very simple website in HTML where I wrote short race reports with results of the BTCC races. The name of it was BTCC-Magazine.
"This helped me somewhat satisfy my interest and ease the wait until I could watch the races on TV. Remember, in 1995, YouTube was still ten years away. And from there on, well, time flies…"
Site Timeline – 1995-2015
1995: Start of the site, called BTCC-Magazine, covering BTCC
1999: Name change to BTCCtimes, covering BTCC and STCC
2001: Name change to TouringCarTimes, covering BTCC, STCC, ETCC and DTM
2006: Merging the site with Rob Veltman's TouringCarNews, expanding to TC series worldwide
2009: Expanding to further series like Super TC2000, Neil Hudson joins as Managing Editor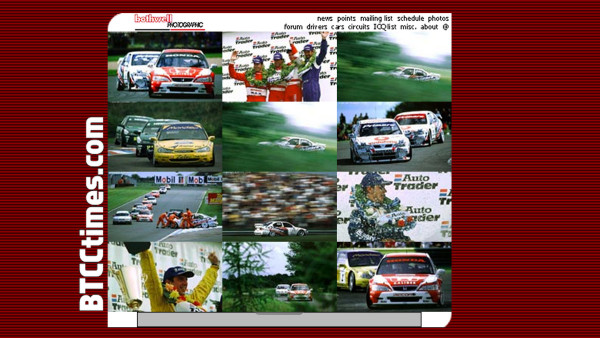 "The site has grown from only having a couple of visitors per week in 1995 to 1.5 million visitors over 12 months in 2014.
"One of the strongest memories I have from the 20 years of running TouringCarTimes is when I had actual touring car drivers, Jason Plato among them, posting in the guestbook of the site somewhere around 1997, writing that they liked the site.
"This boggled my mind, that the site had made an impact on those whom I manically followed on the racing circuits."
Lets move time forward to today and listen to some voices of the touring car world today and their thoughts of TouringCarTimes: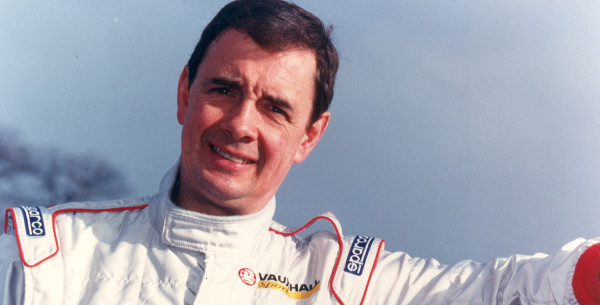 John Cleland – 1989 and 1995 BTCC Champion
"It is the Touring Car lovers bible, the easiest way to describe – a touring car enthusiast's bible. Best of luck to another 20 years." Read the full quote of Cleland here.
Rickard Rydell – 1998 BTCC and Bathurst 1000 champion
"When you want to read about touring cars, you don't go to Autosport, you go to TouringCarTimes for sure. It's always been very, very good and up-to-date, so I'm pleased it's there for us touring car freaks." Read the full quote of Rydell here.
Gabriele Tarquini – 1994 BTCC, 2003 ETCC and 2009 WTCC Champion
"It's fantastic to have a website that looks at us all of the time and gives full coverage to our race." Read the full quote of Tarquini here.
Rob Huff – 2012 WTCC Champion
"I like the fact that it's realistic, and you're not governed my big marketing companies who are putting you under pressure to say certain things, you say what you want to say. I think that's fantastic and I like the fact you;'ve kept it that way." Read the full quote of Huff here.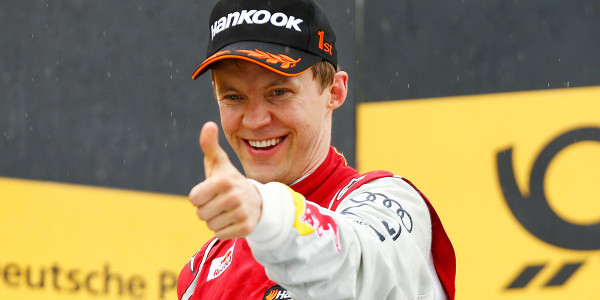 Mattias Ekström – 2004 and 2007 DTM Champion
"I am one of the few drivers having dedicated my career to touring cars, so TouringCarTimes is of course close to my heart. I started racing in the STCC the year after the site was started and I still visit TouringCarTimes daily." Read the full quote of Ekström here.
Gary Paffett – 2005 DTM Champion
"TouringCarTimes have been a part of my DTM career since my first race for Team Rosberg in 2003. They're our fans' first point of call for all things touring cars, as their updates are not only consistent but also fast."
Read the full quote of Paffett here.
Jan "Flash" Nilsson – 1996 and 1997 STCC Champion
"TouringCarTimes was created before the internet existed more or less and before all the different media channels that are available now. The site made my interest for touring car racing even stronger." Read the full quote of "Flash" here.
Gianni Morbidelli – 2007-2009 and 2013 Superstars Champion
"I think the quality and professionalism, as well as the quick updates, are features which led TouringCarTimes to reaching the 20 years milestone. It is only through those qualities that you can provide the best possible service for the readers." Read the full quote of Morbidelli here.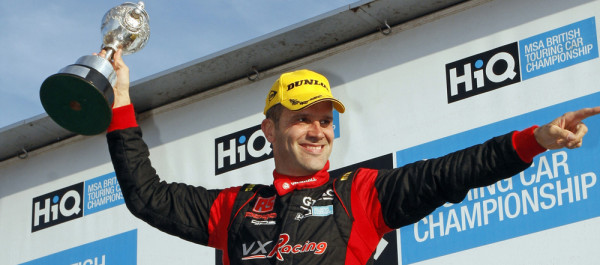 Fabrizio Giovanardi – British, Spanish, Italian and European Touring Car Champion
"I think TouringCarTimes is so successful because of the level of passion and professionalism. I know a lot of people from the staff and they all are very keen on what they do, so that's one of the keys that lead to being recognised as the Bible of touring cars, as I was told back in the days – and I think it still is." Read the full quote of Giovanardi here.
Matt Neal – 2005-2006 and 2011 BTCC Champion
"TouringCarTimes has become a bible not just for touring cars fans but also competing teams, drivers and associates who can catch up and follow progress of everything that is happening in the world of Touring Cars as it happens and where ever you may be." Read the full quote of Neal here.
Francois Ribeiro – WTCC Director
"It's the first thing I do when I reconnect in the morning, checking TouringCarTimes, and probably the last thing I do in the evening before looking after my family." Read the full quote of Ribeiro here.
Alan Gow – BTCC Director
"For me, TouringCarTimes does a great job. It's the quickest way to get results – if you wait for Autosport it's a little bit too long, and they don't necessarily cover things like ETCC racing." Read the full quote of Gow here.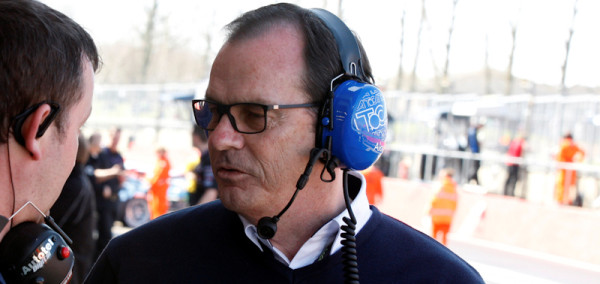 "The reason for TouringCarTimes being where it is today is a true team effort. While I personally have stepped back to planning and running of the company due to my other work commitments, TouringCarTimes consists of a main team of five freelance journalists, along with a number of contributors and partners, who all share the love for touring car racing.
"The hours spent on research, interviews, traveling to races and more are countless.
"All of us have our own unique background of getting involved in touring car racing, dig in to the features from the very core team of TouringCarTimes below."
Neil Hudson – Managing Editor
"Touring cars has some of the greatest sports people and personalities in the world, hidden away from the excesses of other overblown sports. It's a fantastic thing to be a part of it." Read the full column of Hudson here.
Ian Gallagher – BTCC Editor
"As someone who grew up in the 90s, touring car racing to me was always BBC Grandstand, Murray Walker's commentary, dramatic in-car cameras and the likes of Alain Menu, Gabriele Tarquini, Rickard Rydell and John Cleland duking it out around the provincial tracks of the UK. In short, it was brilliant." Read the full column of Gallagher here.
Pietro Casillo – TCR Editor
"How can one not be in love with touring cars? They are a demanding lover, it takes time away from you and it can lead you to thinking about nothing else, and yet we travel all around the world to witness these fantastic shows and tell you readers the tale of our favourite sport. It's only love!" Read the full column of Casillo here.
James Charman – Historics and BTCC Co-Editor
"Looking back it's not surprising that I ended up writing about touring cars, in some ways you could say that I was always heading in this direction." Read the full column of Charman here.
Tamara Aller – DTM Editor
"Touring cars not only provide exciting races, but also paddocks full of fun and great people, including drivers, team members, series' organisers and fellow reporters. Looking back, I remember fun times and an ever growing list of friends." Read the full column of Aller here.
Everyone at TouringCarTimes would like to extend our warmest thanks for everyone supporting and enjoying our site, we could not have done it without you. Here is to another 20 years of exciting touring car news online!
Feel free to leave a comment in the field below on your memories of our site since 1995.