The national champions – TCR Germany: Josh Files
When I first met Josh Files it was Macau 2015, the TCR International Series season finale. I already knew who he was, as I enjoy cup racing and I knew he had won the Clio UK series a couple of years before, but I had never met him in person.
Josh was driving the Campos Opel Astra OPC, not an easy car to take on the Guia circuit at all. That early TCR car, based on car specifically built for VLN had all sorts of problems all season, but in spite of this, Files was doing the best he could, and it was frankly clear he was doing an outstanding job.
One year later I was not surprised to see him take win after win in the highly competitive ADAC TCR Germany series. The competition was perhaps tougher than one would think giving it a quick glance. In fact, Files' chief rival in TCR Germany, Harald Proczyk, came in for Salzburgring in the TCR International Series and took pole position ahead of stalwarts such as Pepe Oriola and Gianni Morbidelli, while another TCR Germany driver, Antti Buri, had finished on the podium on his International Series debit at Spa, and was fourth on the grid in Oschersleben with the same car he was driving in the national series. Files is pretty vocal about it, as he perhaps made it look too easy.
"It was actually really hard," said the Brit to TouringCarTimes. "I'm quite happy that someone noticed what happened in Oschersleben, because in TCR Germany he (Antti Buri) was tenth and in the International Series he was fourth in the same car. That kind of shows the level of the championship. Proczyk also took pole position in Salzburg, so that's how hard it was."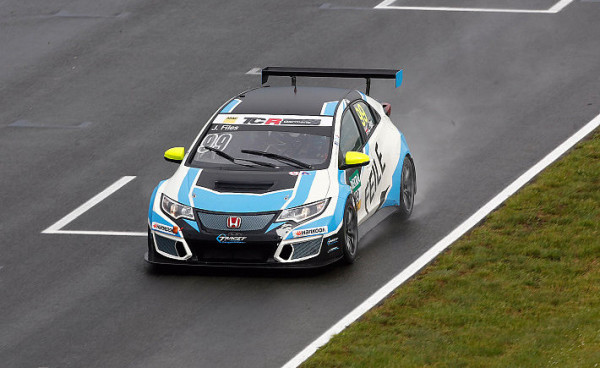 The story actually started one year ago, as Target Competition spotted Josh's talent and had a chat with him about the 2016 season.
"Target approached me in Macau last year and said they would like me to drive for them," he explained. Although Files was looking at racing in the International Series, once he found about the German championship, he had no doubts and went for it.
"They were pretty sure they'd do TCR Germany, and I learned about the package, the TV and everything, and I thought it would be the best national championship, and so it was the right thing to do."
A championship-winning year is obviously full of memories, but two stand out in particular for Josh.
"Winning the championship and the race (at the Hockenheim finale) in that one moment was obviously very special, but winning Oschersleben Race 2, taking the win away from Zimmermann on the last lap, was also a great thrill."
In fact that is who Files is. A very easy-going person and a spectacular driver. One can hardly see him being over-aggressive, and yet he pulls off some unexpected moves. Like he says, the second race in Oschersleben was pretty special, coming from tenth to first with a lot of chaos on the last lap. It was fantastic racing.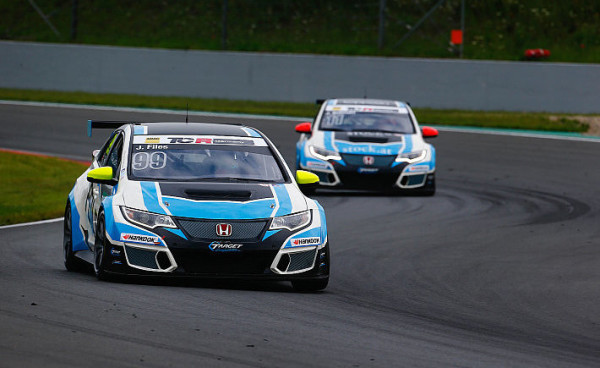 Now, what about next year? We surely want to see Files racing again, beyond the Macau finale, which has been confirmed last week.
"Target want to retain me and I want to drive for them, so to that respect it's just a matter of what they offer and what I can offer them," said the Brit. "Obviously I have a few other people that are talking to me, but to be honest I think it's going to be one of those long winters."
Files enjoyed the ADAC TCR Germany so much he would like to do it again, but he would also like to add the International Series at the same time.
"For me, next year, I would like to be really greedy actually, I would like to do TCR Germany in the Honda and TCR International as well. As long as the calendar allows it, which normally should. This year the only clash was Malaysia, but it was there because they were originally going to Shanghai."
Regardless of where he will be racing next year, one can be sure that Files will be as spectacular as ever and will give us some thrills, as he has this year.