Rumour control: the 2017 WTCC grid
With two months to go to the start of the 2017 WTCC season, the grid is starting to take shape, and despite two significant hits with Citroën and Lada both leaving the championship, the number of entries looks set to be at least the same size as 2016 in what's set to be an interim year before new regulations come into play.
Honda have already confirmed their line-up. The departure of Rob Huff caught everyone by surprise. The British driver was informed in China last year that he would be free to leave the team for 2017, and that the central Castrol-supported Honda budget could only cover Tiago Monteiro and Norbert Michelisz for 2017, while Honda Japan is funding new signing Ryo Michigami's drive.
While Zengo Motorsport will again be Honda's B-team, as they focus on just having one customer after the troubles experienced with Nika International and Proteam Racing in 2015.
The Hungarian squad have already announced Aurélien Panis as one of their drivers, in a departure from their usual approach of only running Hungarian racers. Panis's team-mate is yet to be confirmed, but is likely to be one of the young stars they ran last year, either Ferenc Ficza or Daniel Nagy.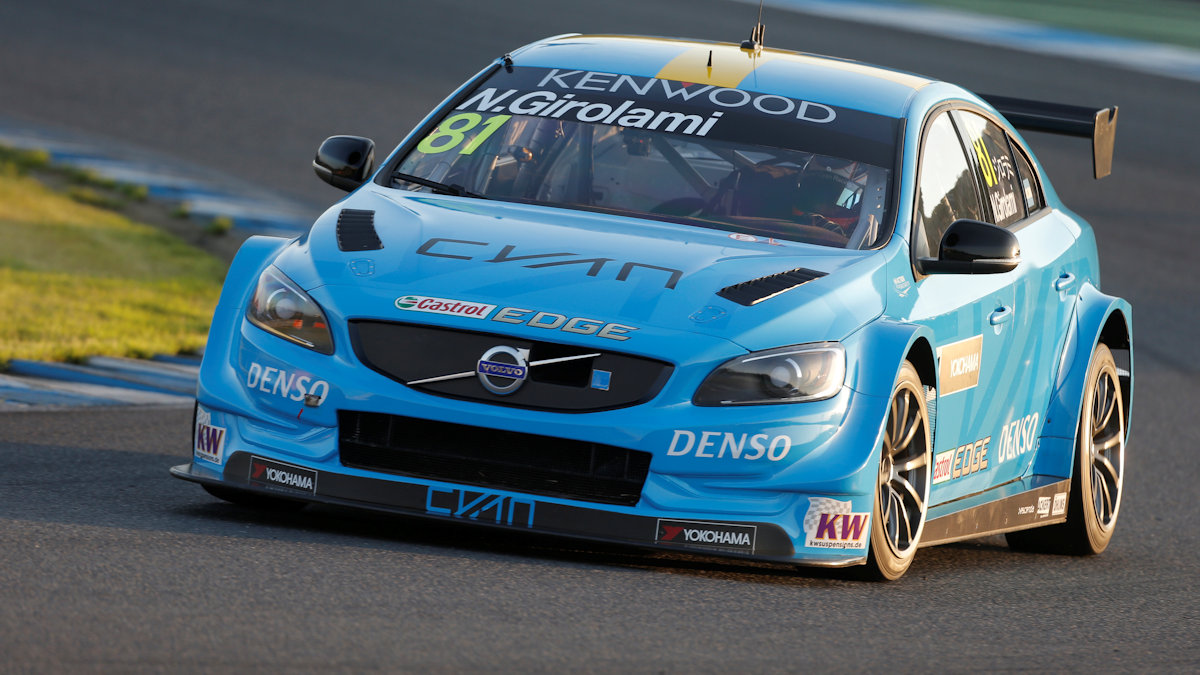 Volvo is yet to say a word about their line, but it'll be a big surprise if Thed Björk is not part of the team's line-up this year. Alongside him, Fredrik Ekblom is the only Swedish contender for a seat, but it seems the team could well move away from its inclusive ethos from 2016, and welcome in some more international stars this year.
Top candidates are Argentina's Néstor Girolami, who had a particularly strong second outing with the team at Motegi in Japan, a season's highlight for the 2015 Super TC 2000 champion who had a disastrous season in Stock Car Brasil. Nicky Catsburg's availability following the factory Lada team's demise is likely a strong attraction to the marque, with the Dutch driver putting on strong performances against highly rated team-mates Gabriele Tarquini and Rob Huff in the last two years.
The sighting of Yvan Muller testing for the team last week could well be a red herring, but the Frenchman would be an ideal target for the team to help them develop the car in a year where the odds will be more even at the front thanks to both Citroën's withdrawal and the departure of José María López from the championship.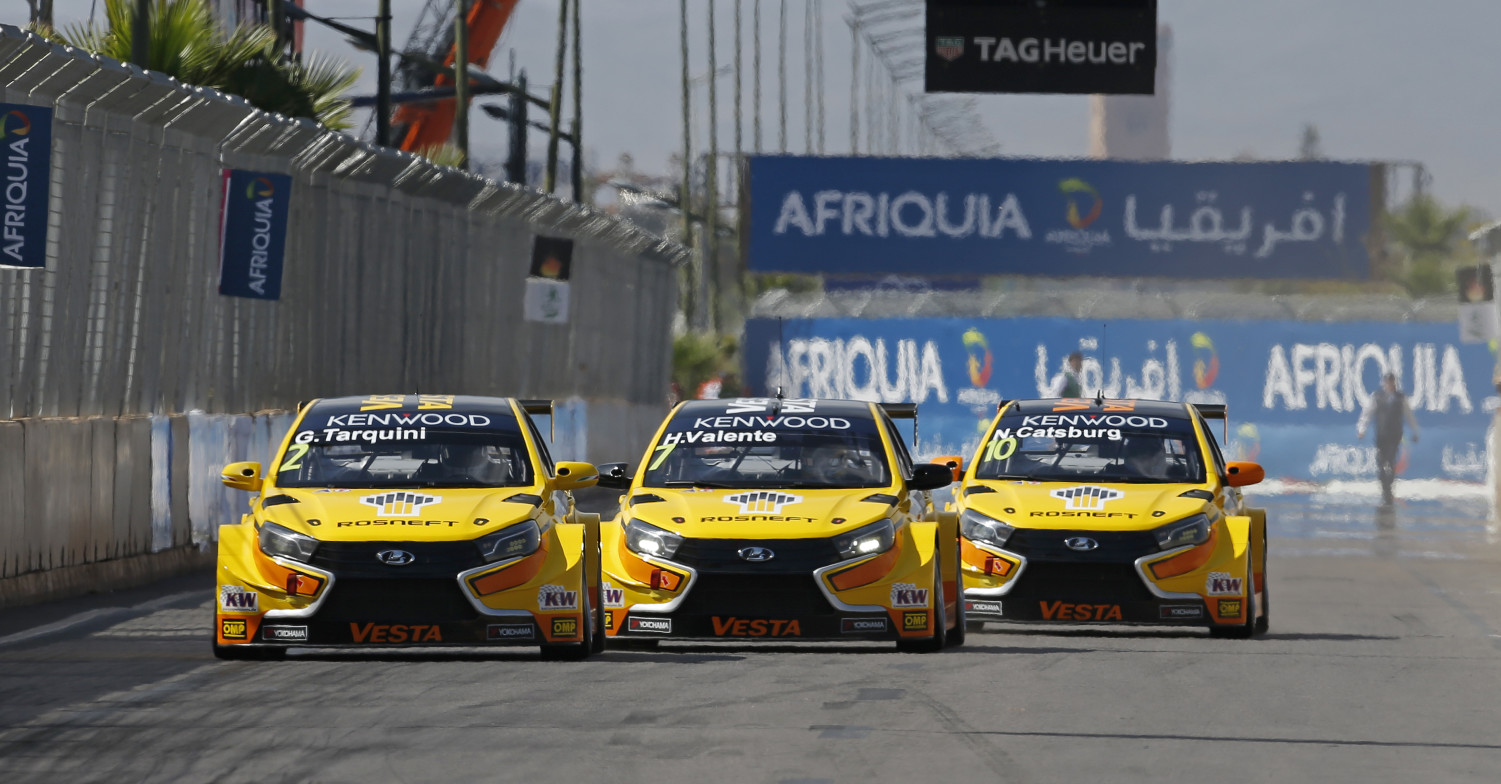 Moving onto Lada, the Russian marque canned its programme to much surprise in November last year, and immediately put the championship in a state of temporary disarray. A quick-fix scramble to allow TCN2 class cars on the grid had been proposed, but this might now be on the back-burner now Lada Sport's three Vesta WTCCs could be on the grid in a privateer capacity.
Gabriele Tarquini has admitted he's still in talks to stay with the team, as the experienced Italian was almost functioning in a half-driver, half-team manager role last year, while drivers with funding or support are likely to fill the other seats – though could still be drivers with good pace.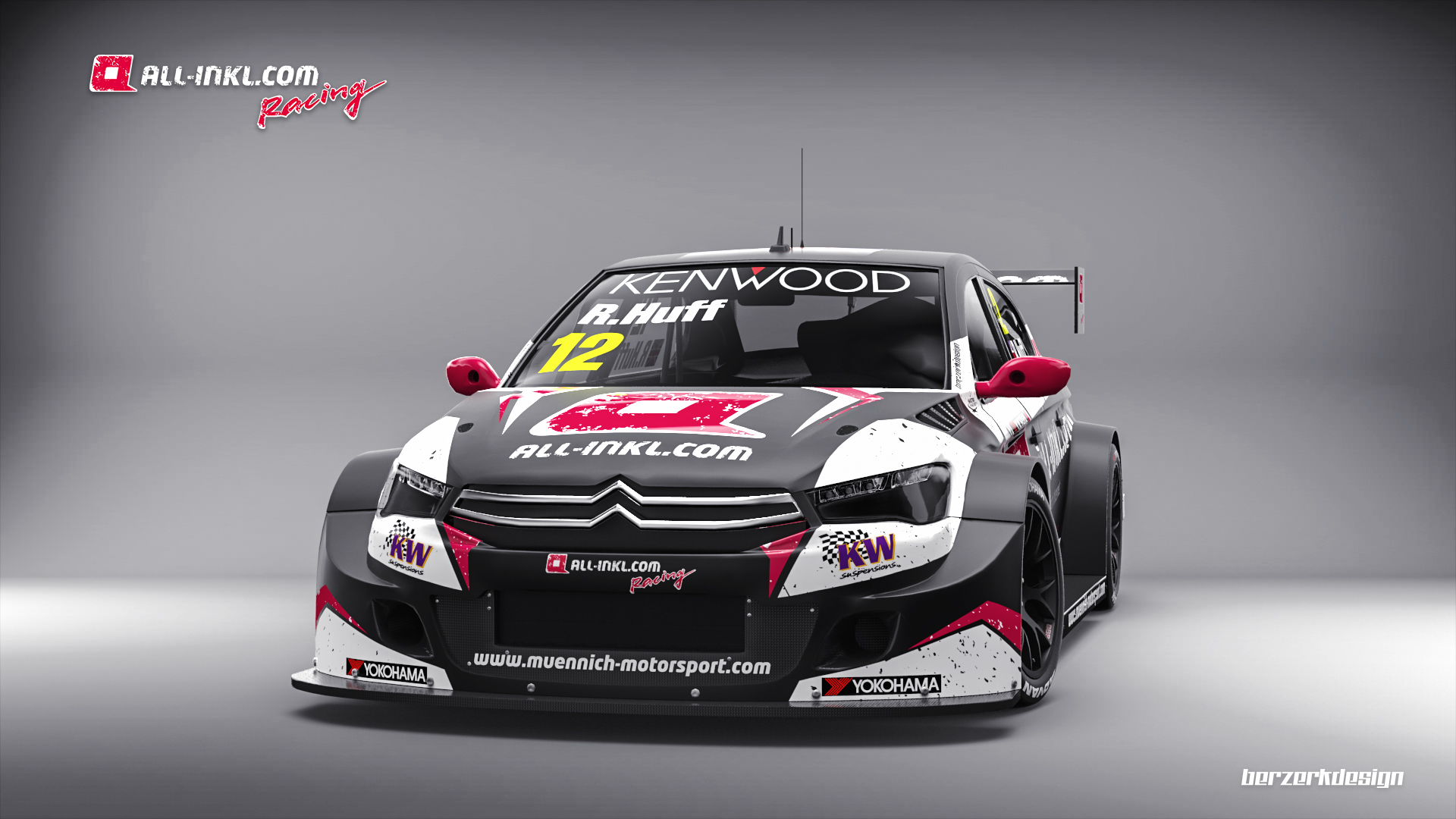 With Citroën pulling out, the French squad's C-Elysée WTCCs are all going to be privateer entries this year, and so far three cars have already been confirmed. Münnich Motorsport acquired one of the C-Elysées and have re-signed former driver and Honda refugee Rob Huff for their campaign, which makes them perhaps the best-placed of the independent teams for a title run this year. Sébastien Loeb Racing are expected to run at least three cars, with Tom Chilton and John Filippi already announced, with Mehdi Bennani's confirmation likely to follow soon.
The number of Chevrolets on the grid is the next question. Although eight Chevrolet RML Cruze TC1s are in existence, only three took to the track for the full-season last year. The car still proved it was fast, winning two races with Tom Coronel, and was a regular threat at the front in the hands of Hugo Valente in 2015.
Although Coronel talked up the promise of a potential ROAL or Münnich-run Citroën for 2017, he looks set to stay with Chevrolet due to budget concerns.
This could mean the Dutchman might be RML's only customer for 2017, with John Filippi fleeing Campos, and Münnich set to just display its Cruzes back at their workshop, and focus their attention fully on Huff's title tilt.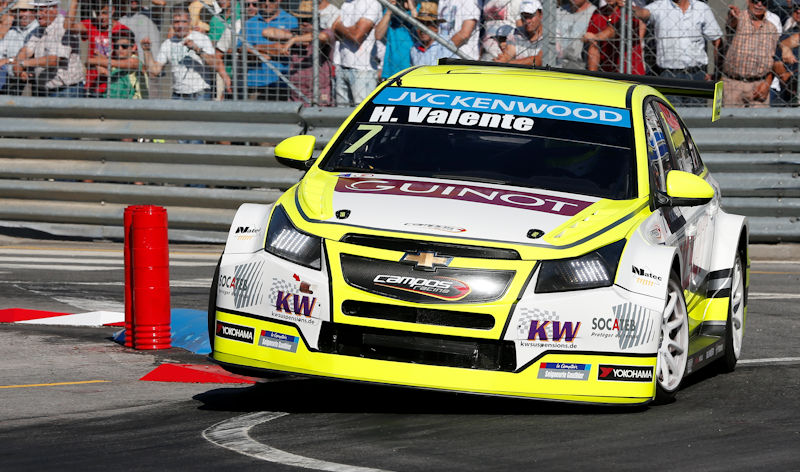 Campos still owns one Cruze, the car used by Dusan Borkovic in 2014 which was used occasionally by Mat'o Homola and Esteban Guerrieri in 2015-16.
Hugo Valente, Grégoire Demoustier, John Filippi and Tom Chilton all own their respective Cruzes, not the teams. The cars have proven hard to sell, with Nika Racing almost-but-not-quite taking the car off Valente's hands for their false start last year, but the Swedish team are set to return to the STCC.
ROAL own one, the car of Coronel, while Münnich have two cars each, making a total of eight Cruzes available, but they're in limited demand both with the sudden abundance of Citroëns combnined with the uncertainty over how long the Super 2000 TC1 regulations will continue, with Class One mooted for introduction in either 2018 or 2019.
As it stands, a 16-car minimum grid looks likely for the 2017 WTCC season, and here's TouringCarTimes' best guess at the line-up while we wait for further announcements.
TouringCarTimes predicted WTCC 2017 grid
Driver – Team – Car
Tiago Monteiro – Honda Racing Team JAS – Honda Civic WTCC
Norbert Michelisz – Honda Racing Team JAS – Honda Civic WTCC
Ryo Michigami – Honda Racing Team JAS – Honda Civic WTCC
Rob Huff – Münnich Motorsport – Citroën C-Elysée WTCC
Tom Chilton – Sébastien Loeb Racing – Citroën C-Elysée WTCC
John Filippi – Sébastien Loeb Racing – Citroën C-Elysée WTCC
Aurélien Panis – Zengo Motorsport – Honda Civic WTCC
Thed Björk – Polestar Cyan Racing – Volvo S60 TC1
Nicky Catsburg/Yvan Muller – Polestar Cyan Racing – Volvo S60 TC1
Néstor Girolami – Polestar Cyan Racing – Volvo S60 TC1
Mehdi Bennani – Sébastien Loeb Racing – Citroën C-Elysée WTCC
Tom Coronel – ROAL Motorsport – Chevrolet RML Cruze TC1
Gabriele Tarquini – TBC – Lada Vesta WTCC
Unknown – TBC – Lada Vesta WTCC
Unknown – TBC – Lada Vesta WTCC
Daniel Nagy/Ferenc Ficza – Zengo Motorsport – Honda Civic WTCC

Blue-italics are speculation