Mikaela Åhlin-Kottulinsky ready for her new challenge in the STCC
PWR Racing Team new signing Mikaela Åhlin-Kottulinsky has said she'll be approaching her first season in the Scandinavian Touring Car Championship as a learning year, as she doubles-up with a second season in the ADAC GT Masters with the Audi Sport racing academy team.
The 24-year-old Swede will be competing in six rounds of the 2017 STCC with the PWR squad, which will run an Audi RS 3 LMS for her alongside their three SEAT León TCRs to fit with her commitment to the marque.
Åhlin-Kottulinsky will make her touring car debut at Knutstorp on May 7th, a week after the opening round of the GT Masters season at Oschersleben, where she'll be racing an Audi R8 LMS along with 18-year-old Swiss Ricardo Feller.
"It'll be a very busy year," said Åhlin-Kottulinsky to TouringCarTimes.
"For every racing driver; the goal is to drive as much as you can. As I'm not a factory driver, it's always a discussion about budget and what you have the possibilities to do. At the end of last year, I was contacted by the PWR Racing Team, and they asked if I was interested to go into the STCC.
"When they contacted me, I said I was open to the opportunity, and that an Audi would be OK for me to drive, but my main focus was to do another season in GT Masters, and if there was time, I could do the STCC too…and at the beginning of January we found a solution."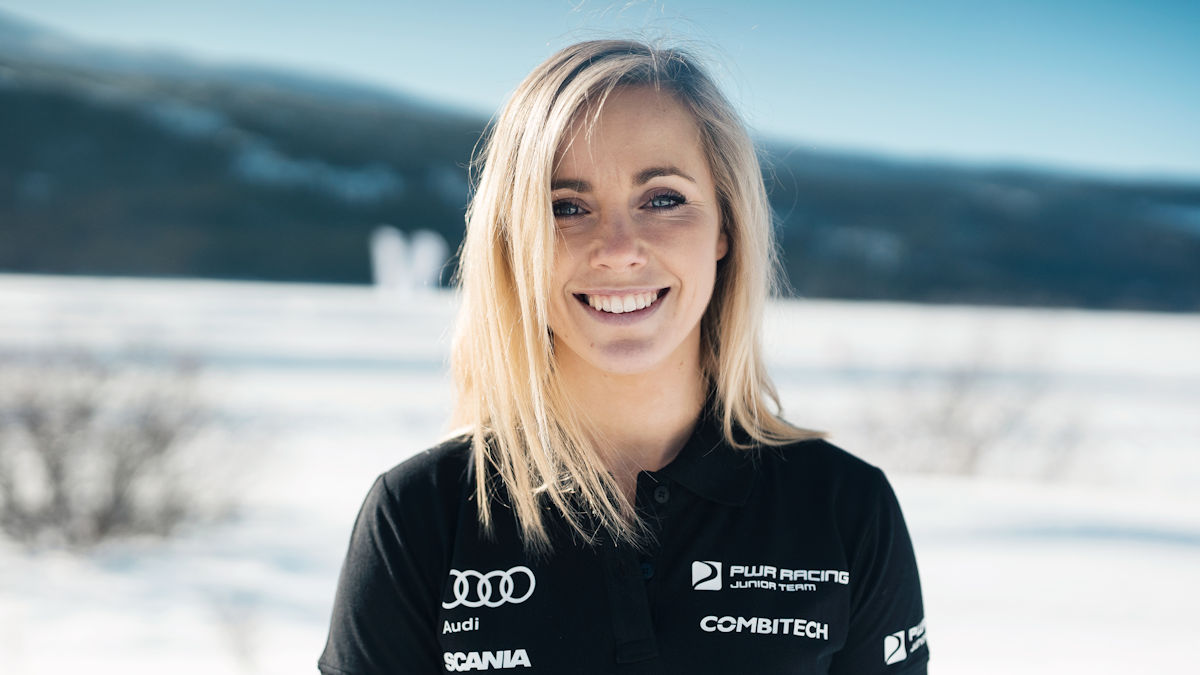 The switch from the STCC's previous Solution-F regulations to TCR for 2017 was a key factor, with a number of manufacturers having avoided the previous platform due to lack of cohesion with their own technology. The Solution-F 'TTA' silhouette formula, with its rear-wheel drive configuration and spec V6 Nissan engine, saw limited manufacturer involvement beyond Volvo in the championship, with SEAT only getting involved last year with PWR as a precursor to the introduction of TCR for this season.
"I would not have liked to have gone into the regulations that were there before," she explained. "But also, as I'm strongly connected with Audi, both when it comes to work, but also with the corporation there's no option for me to drive anything besides an Audi.
"This change means Audi can support the teams as they're using their cars, which is the same with Honda or Volkswagen. All the importers can now support them, as they're using their components and cars – that's why I think there are more cars and drivers coming into the championship."
The STCC featured a diminutive 11-car field in 2016, but already there's much promise for 2017, with 24 cars already confirmed for the season. A number of regulars will return, including 2016 runner-up Robert Dahlgren and Daniel Haglöf at PWR, 2012 champion Johan Kristoffersson at KMS, and STCC veteran Mattias Andersson with his own team which is now partnered with Honda, while there's a whole host of new rookie drivers also joining the championship.
Åhlin-Kottulinsky's team-mates Dahlgren and Haglöf are two of the most experienced in the STCC, with Dahlgren the most experienced by far, also with many years' experience in the World Touring Car Championship and Australian Supercars Championship.
"When I was testing in Knutstorp two weeks ago, I asked him a lot of questions, and he was really helpful," she said. "That was the first time that I'd met him, but I think I'm so lucky to have both Daniel and Robert as team-mates as they have so much experience, not only on Swedish tracks but in general from racing.
"I'm very talkative and I ask a lot of questions, as it's not so often that you have the opportunity to talk to someone that has so much experience," she said of Dahlgren. "We talked about his year in Australia and all his years with Volvo, and how he felt about the ups and downs; he has so much experience, and it would be stupid of me if I didn't try to learn as much as possible from him."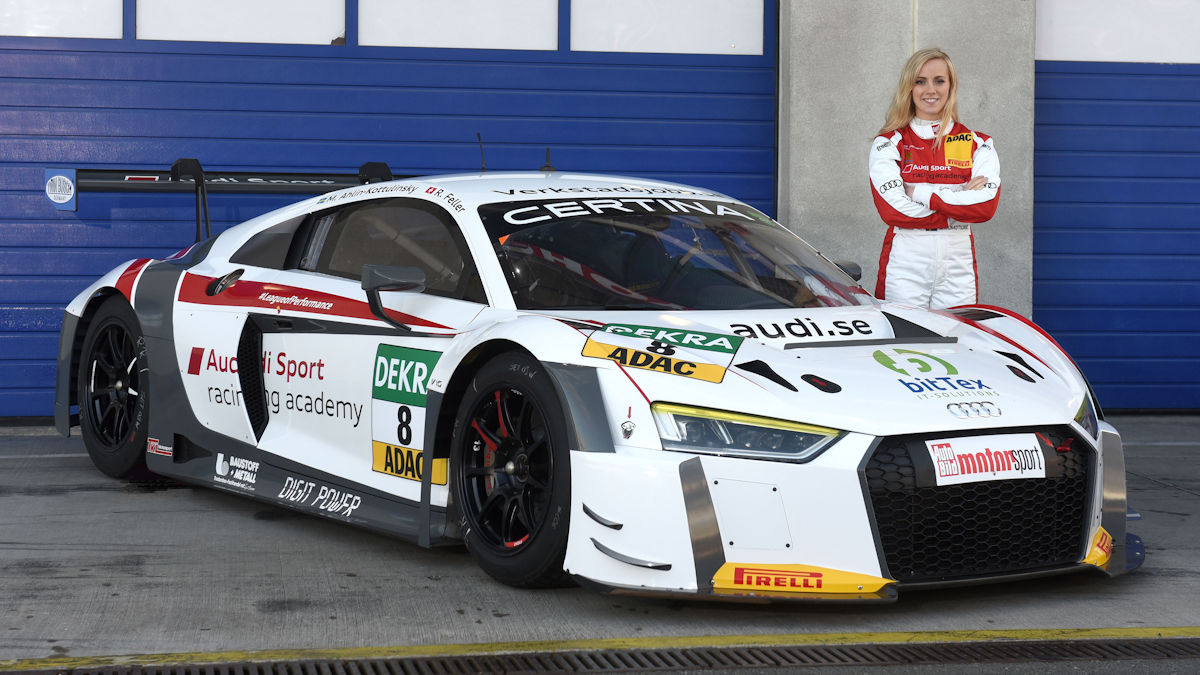 Her approach to the STCC season will differ from the GT Masters, where she heads into her second season, and after a year racing alongside former Audi World Endurance Championship driver Marco Bonanomi, she'll now be racing with series newcomer Ricardo Feller, a graduate from German Formula 4.
"I have for sure more experience than Ricardo when it comes to this format of racing, but Ricardo can also bring lots of experience from Formula 4, so our experiences together will make us strong," she explained.
In STCC, Åhlin-Kottulinsky says the main focus will be to learn the series, and explained that her team-mates were shocked when they realised how little racing she'd actually done in her homeland.
"I've never been to Anderstorp, I've never been to Falkenberg, so I have no clue about those tracks," she said.
"When I was testing at Knutstorp with Daniel and Robert, they just looked at me like 'How can you not know those tracks?', as for them they've been driving on them a lot of times, but it's the same to me when someone says they've never driven at Oschersleben, as I've always been driving there for the last five years."
"I think this is a nice way to get into Swedish motorsport, and a soft start to get to know the tracks and also get to know the Swedish climate of racing, as I've heard the Swedish tracks are quite different to the ones in Germany.
"Knutstorp for example, is very narrow, and not so long compared to somewhere like the Red Bull Ring; they're two completely different characters.
"I see this year as a learning year, to get to know the tracks and the series and then we'll see for next season."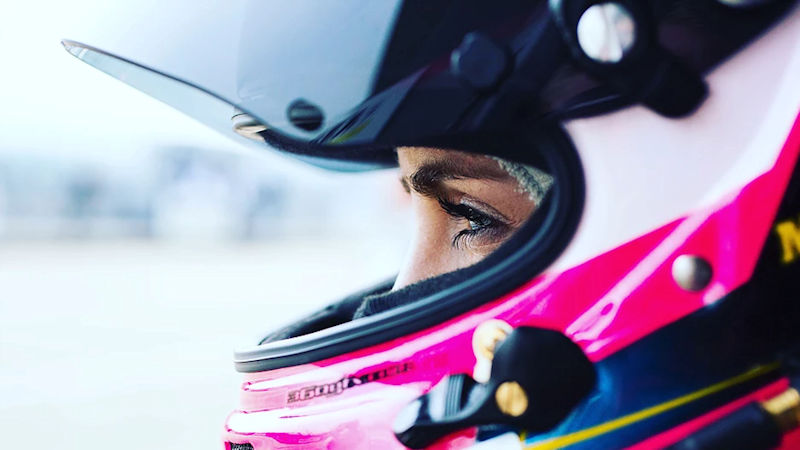 With a busy season of seven GT Masters races, and then five more in the STCC, the Swede will jump from the 2.0 litre, four-cylinder, 330bhp front-wheel drive RS 3 to the 5.2 litre, V20, 560bhp rear-wheel drive R8 at almost every other weekend, but she's not frightened of adapting between the two very different Audi machines.
"When I did the test with another front-wheel drive car, it took me one or two sessions before I got the hang of it and got into the front-wheel drive, but when I jumped back into the R8 it was fine right from the beginning," she said.
"Because I have so much experience in front-wheel drive cars from three years in the Volkswagen Scirocco Cup and a year in the TT Cup, I don't think it'll take me that much time to get used to it."
Åhlin-Kottulinsky is the only female driver entered in this year's STCC, effectively taking the place of Finland's Emma Kimiläinen, who has switched to the V8 Thunder Cars series for 2017. The Swedish racer is more than aware of the added attention that attracts.
"You get more media attention and that's what the sponsors want, so that's a good thing," she acknowledged. "But for me as a person, and also the team, we all put our helmets on and we all try to do our best. That's one of the things I like most about motorsport, it's one of the few sports where men and women can compete against each other on equal circumstances.
"In the end, I'll always be the person putting the most pressure on myself. I'm a very competitive person, it doesn't matter what I do, I want to win. Before, I used to get a little bit stressed about (the media expectations), but now, I try to find a good car between me, my engineer and my team, and if that puts us on the winning spot, that's really amazing, and if it doesn't, it doesn't.
"In the end, all you can do is go out there and try and do your best. It doesn't matter if you've done ten interviews or none, what matters is the result you get out on the track."